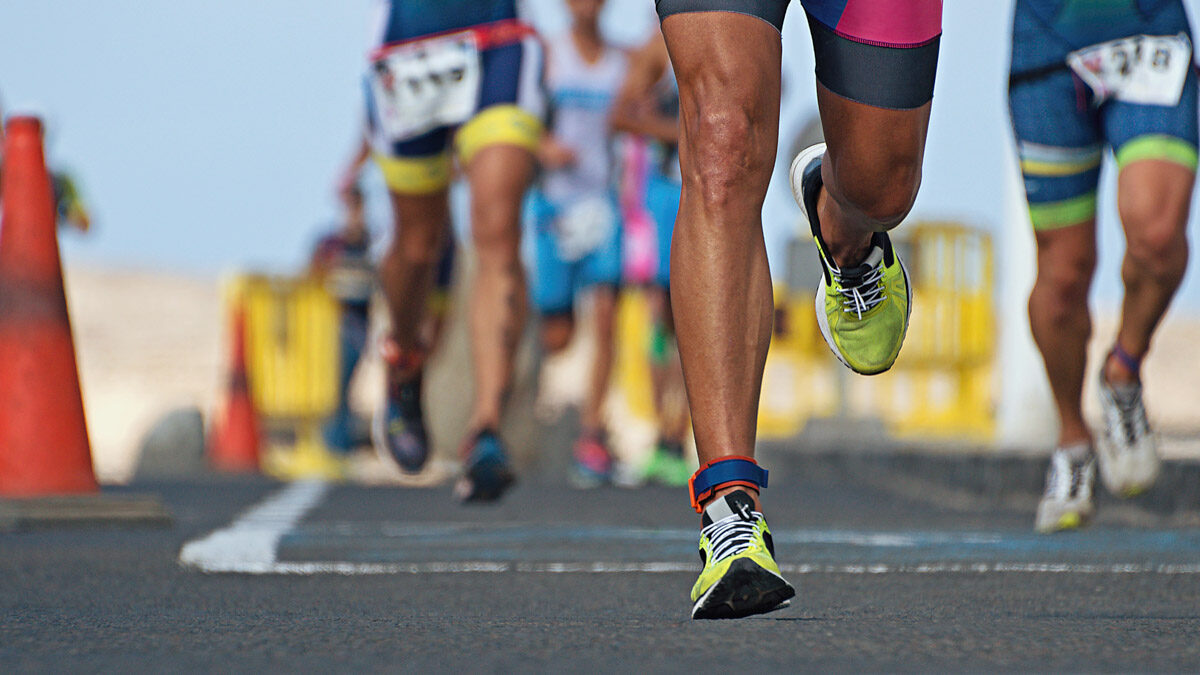 How To Train For The Ironman
Kim Renner, 4 months ago
3 min

read
160
Endurance athletes are a goal-oriented bunch of people. The more we become involved in our sport, the more we want to reach outside of our comfort zone, trying go farther and faster.
For triathletes, this reaching frequently leads to the unavoidable question: "Can I do an Ironman?"
Ironman training requires a substantial investment of resources. In order to determine if now is the correct time for you, think about three basic factors:
Lifestyle

Athletic experience

Costs
It's a very good idea to follow an Ironman training plan. These are tried-and-true schedules that hundreds of athletes have followed in order to arrive at the start line happy and healthy. Attempting to make your workout schedule on the fly, particularly if you have little or no triathlon experience behind you, can quickly become overwhelming—and worse yet, it could lead to injury, burnout, or a very bad race experience.
A 12-Month Ironman Training Plan
Triathlon is well renowned for being an expensive sport,however, you don't need to use your winnings from an online casino South Africa  to be able to take part. Having the most top-of-the-range equipment is not essential. A 12-month training plan will consist of the all-important, post-summer season three weeks of complete rest, 23-week base, 14-week building to progress for your 10 weeks of pre-completion (peaking) work. After this there are two weeks of tapering. Strength and conditioning exercises will be finishedduring the year. Your longest phase is always base and your shortest phase is your lastpeaking phase.
The icing on the cake is developing your race-pace efforts during your 10-week pre-competition stage, teaching your body to maintain 'effort' in the later part of each discipline and not slow down. Consistency within each stage will reward you with the performance you're ultimately capable of.
How Many Hours Per Week Are Needed To Train For An Ironman?
Your goals for your Ironman will determine what your weekly volume will look like. However, even then everyone reacts differently to training. This may look like anything from eight hours every week right up to 20 hours a week.
Training for Ironman consists of a mixture of swimming, biking and run sessions each and every single week, with long rides, long runs as well as brick sessions at the weekend. A rundown in terms of weekly time/volume would be 25% swimming, 25% running and 50% biking. However again, this will depend on the person, based on their prior experience together with their individualised strengths and most important areas for opportunity and development.
One area that many neglect the most is swimming. Experts say that this is a huge oversight.
This is because the race itself, from a distance point of view, is broken down into 2% swimming, 79% biking and 19% running, many people make the mistake of overlooking their swim development. However this is frequently a huge mistaken belief that the time investment in the swim section will not bring sufficient return. The time invested in swimming training will pay massive dividends on race day, as you sail into the Ironman feeling like your race has only just started.
Related posts