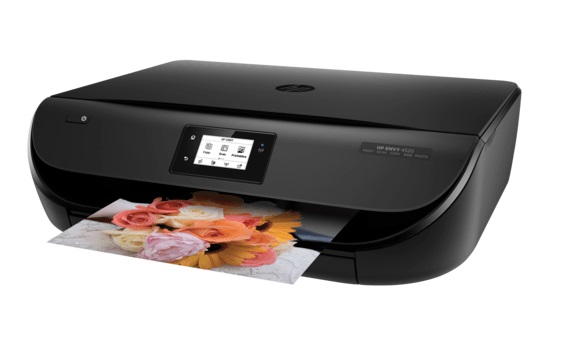 How To Stop Printing Problems In Your HP Envy 4520 Printer.
Nancy Lyles, 4 years ago
4 min

read
2282
Printers are widely used and are in many cases a necessity for those who perform many online tasks that require a printer. They are relatively affordable and you can buy them at practically any retail store or order them online. But as with any technical device, they can present their share of problems over time. There are many makes and models to choose from. Some with more functionality and more reliability than others.  The HP Envy 4520 is a model that eventually presents its share of issues. This article will offer advice and steps to take to troubleshoot and correct printing problems some may be experiencing with this particular brand and model.
Damaged Cartridges.
Some cartridges can present a number of problems. Everything from the computer's inability to recognize the cartridge to it not being inserted properly. These are common problems with pretty simple fixes. For example, if the cartridge can't be recognized by the computer the ink level should be checked. You should also check to see if the cartridge has been inserted properly because if not the computer will not be able to detect it.
Some cartridges can take a fair amount of force to insert.  So be sure the cartridge is fully inserted into its slot. Close the printer lid and/or press the 'Ink' button on the printer. If the error message disappears and the printer now says 'Charging ink' or returns to the usual home display, the problem is solved. If the 'Ink cartridges cannot be recognized' error message returns, try repeating these steps once before moving to the next step.
Cartridges Are Dirty.
Dirty cartridges can also be problematic and can prevent the successful operation of the computer printer. In cases such as these remove the printer cartridge and check for dirt or ink, if dirty or inky wipe all cartridge chips with a clean, damp, lint-free cloth. Then use a dry lint-free cloth to polish and put the ink cartridge back into the ink cartridge slot.
USB Connection Is Not Responding.
First, make sure the computer is connected and powered on. Then check to see if it's connected to the USB slot. Check to see if it's connected for wired printers and for wireless printers.
Document Won't Print.
If documents won't print check the print feed to see if there is an object stuck in it that may be preventing it from printing. The computer should alert you if there's a jam. If there's no jam reboot the computer and then try to print the document again. If that doesn't work you may need to reinstall the printers drivers.
Printers Offline.
If the printers offline, check to see if it's connected to the USB port. If its connected check to see if the USB cord is damaged in any way. If there's no damage make sure the printers drivers are installed or have been properly installed. And if not just reinstall the hp envy 4520 drivers. Because there may be a hp envy 4520 driver that wasn't properly installed.
If just one hp envy 4520 driver that's essential to the proper function of the printer is missing it won't function properly. Realtek audio also has essential drivers for the computer's audio function, which may be needed in certain circumstances. Realtek audio installs drivers that are just as essential to audion function as printer drivers are to printer function.
Dialogue Is Stuck In Print Queue.
There may be instances when there's a print queue dialogue error message and if there is there's a possibility you may be running too many applications at once. To correct this issue right-click that printer in the Devices and Printer window and choose what's printing to open the printers queue. If there's an older document with an error message that won't print, you can just right-click on the document and remove it. You can also restart a print job if a printer job is paused. Also, check to see if the "Use printer offline" option is enabled by clicking on the "Printer" menu function. If it's enabled disable it.            
Related posts