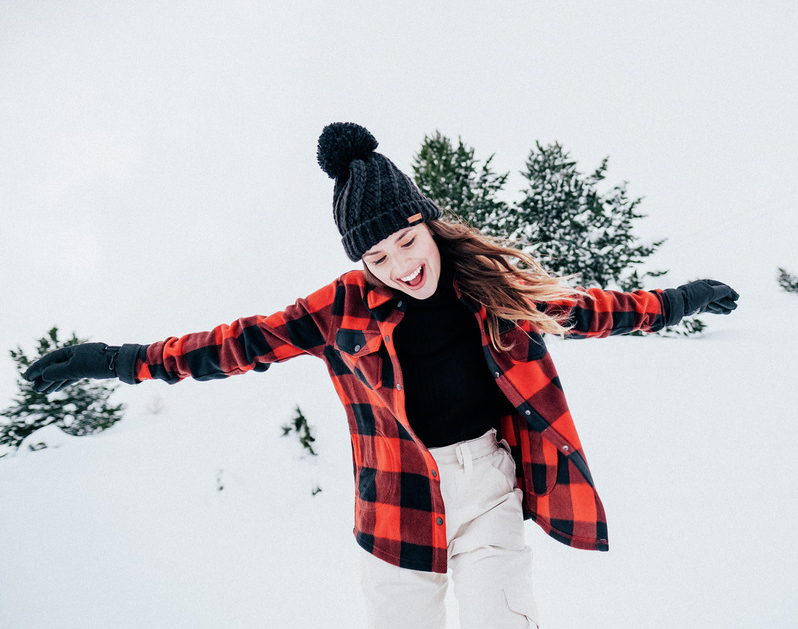 How to Prepare for Your First Ski Trip
Kim Renner, 7 months ago
3 min

read
289
Snow skiing is an exciting and rewarding experience for those who want to explore the great outdoors in a thrilling way. Whether you're a beginner or a more experienced skier, it's important to be prepared for your first time on the slopes.
In this article, we'll discuss the basics of what you need to know before planning a ski trip, from choosing the right resort and lessons for beginners to packing all the essentials and staying safe on the slopes.
Planning Your Trip
When it comes to planning your ski trip, the first step is selecting a ski resort. Most resorts offer beginner and family-friendly trails as well as more advanced terrain for experienced skiers. Researching different resorts and looking at reviews can help you pick the best spot for your skiing ability. Utah is a great skiing destination, with many of its ski resorts located near Salt Lake City.
The next step is to book lessons if you're completely new to skiing. Ski schools are a great way to learn the basics, such as how to move around on the slopes and stop without wiping out. Private lessons can be more expensive than group classes, but they're a great way to get personalized instruction that caters to your specific needs.
Taking Lessons and Learning the Basics of Skiing
As mentioned before, lessons are a great way to get familiar with the basics of skiing. You'll learn how to properly use different types of skis, how to turn and stop without wiping out, and the mechanics of going up and down the hill.
Plus, ski instructors can provide valuable advice on safety tips such as watching out for others on the slopes, picking the right trails for your experience level, and respecting other skiers. During lessons, you'll also learn about different types of terrain so that you can recognize potential hazards and know how to safely navigate the slopes.
Ski Clothing and Essentials
In addition to lessons, it's important to have the proper clothing and gear before heading out on the slopes. You'll need waterproof pants or ski bibs that cover your knees, a warm jacket, and a waterproof ski jacket. Ski boots are also essential for keeping your feet warm and secure on the slopes. You'll also need gloves, a hat, and sunglasses to protect yourself from the elements.
When packing for your ski trip, it's important to think about all the essentials you'll need. Make sure to bring snacks, water, sunscreen, and a lip balm with SPF to protect your skin from the sun's damaging rays. You should also pack an extra pair of gloves, goggles, and other items in case you have any issues on the slopes.
Finally, it's important to have all the necessary equipment with you when skiing. This includes a helmet, ski poles, and an avalanche beacon for backcountry skiing. You should also consider bringing a ski pass or lift ticket if you plan on taking the lifts up and down the mountain.
Staying Safe On The Slopes
Safety should always be your top priority when skiing. Make sure to follow the resort's safety rules regarding speed limits, trail closures, and other policies. You should also be aware of any potential hazards on the slopes, such as trees or rocks that could cause injury. It's also important to stay within your experience level and take frequent breaks if you get tired.
The most important thing to remember when skiing is to have fun! Skiing can be an exhilarating experience and a great way to explore the outdoors. Just make sure you're prepared for your first time on the slopes and follow all safety rules. 
With the right preparation, you can have a truly memorable ski trip that you can look back on fondly.
Do you have any skiing tips you'd like to share? Let us know in the comments!
Related posts