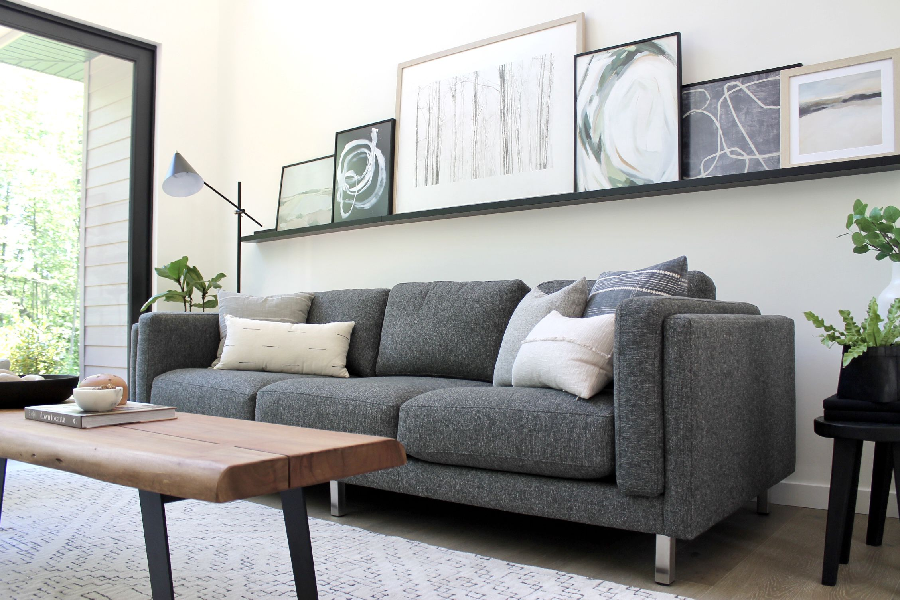 How To Pick The Right Sofa
Herman Walker, 1 year ago
3 min

read
405
Your sofa is the centrepiece of your living room. It's usually the largest and can be the most eye-catching piece of furniture you have. Many experts would say to buy your couch first and then build your living room around it. It's the piece that anchors all your furniture into your mise-en-place. 
Not surprisingly, there's a lot of thought you need to put into choosing your sofa. A good quality sofa can easily last generations, so it's best to pick one that is pleasing to the eye and blends well with a lot of styles. Going for designer furniture can be a safe bet.
Functionality Vs. Aesthetic
One of the most important things to keep in mind is how functional your sofa can be. It's easy to get caught up with a great design that you often forget to think about its practicality.
A good sofa should have a balance of both elements that complement each other. Most importantly, both elements should fit your lifestyle. 
Consider your situation and how you will use the sofa. If you're buying one for family use, it makes sense to get one that can fit all your family members together, right? And if you have kids, a sofa that can be made child-friendly with a design that doesn't easily get ruined would be great.  
Fabric Vs. Leather
It's one of the oldest debates when choosing furniture. Both materials come with their pros and cons. It's largely a matter of preference and lifestyle.
Leather looks luxurious, sleek, and can withstand a lot of abuse. It's a good material if you have pets or children. You can avoid lingering smells and hair, and it's much easier to wipe away food spills or sticky finger marks. Be careful, though. If you live in a warm and sunny place, leather can feel sticky and too hot to sit on. Direct sunlight can also damage your sofa permanently.
Fabric, on the other hand, generally has more designs available. It is durable, comfortable, and is usually cheaper than leather. 
Size Matters
It's also an important aspect of choosing your Designer Furniture. The sizing of your sofa needs to correspond to how big your living room is. Too big, and it stands out like a sore thumb, too small, and it loses its function as a centrepiece.
Before going with a particular sofa, always consider its dimensions. Better yet, consult an expert on what size is best for your room.
Colour 
How your sofa will be used plays a role in what colours to select. White linen is impractical when you have energetic young children, and so on. Sometimes, it's best to go with humble colours like gray, brown, and beige, and leave the colourful hues to other elements in your living room. Throw in some patterns if you're into that. 
Neutral colours such as these act as a "grounding" point in a room full of colours, and though they are neutral, there's still a lot of tones and shades to choose from. 
A sofa can cost a lot, so there's a lot to consider before even making a purchase. Always remember, though, that a sofa's purpose is subjective to your home and lifestyle. Keeping these in mind will guide you to the perfect sofa for your house. 
Related posts