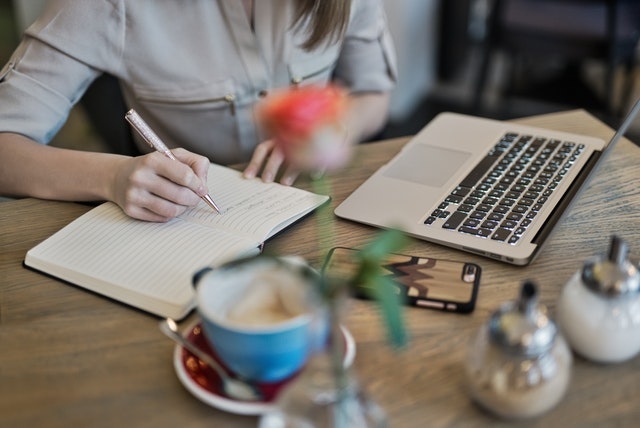 How To Conduct A Job Search Online | A Five-Step Guide- Receptix
Nancy Lyles, 4 years ago
3 min

read
938
As the internet continues to take over different aspects of our lives, more and more people have gone digital. Be it shopping, getting food, finding an apartment to rent, everything needs an "online search". Of course, this has done nothing but made our lives easier. And one of the best examples of convenience has to be conducting a job search online.
Gone are the days when you will find people sitting with markers and newspapers finding job listings. These days you can find the job of your interest with one click. However, there are always scams and roadblocks that one must avoid in order to find the right job.
This article is a step by step guide on conducting a job search online the efficient way and finding your dream job:
Step #1 Create An Online Profile
The very first step for conducting a job search online is to create an online profile at several job portals. Online job portals are the best way of finding thousands of job postings. Creating your profile will ask you your area of interest, salary requirements, etc. As a result, you will be able to discover jobs that match your criteria.
Step #2 Post Your Resume
It goes without saying but your resume is the most important document at the time of conducting a job search online. It is the document every recruiter will judge when deciding whether or not to contact you. So make sure to attach your updated resume to your profile. Enter the target keywords that will help recruiters find your resume easily. Proofread it before uploading and make sure it has no mistakes.
Also, Click here to read more about Job Application Letter Format- 4 Min Read.
Step #3 Find Your Niche
Once you have your profile set and your resume uploaded, you can now start searching for jobs online. Use the search option on the online job portal to find listings that are of interest to you. You can use filters to be as specific as possible. These filters can be applied in terms of location, salary bracket, company, area of specialization, etc. So take advantage of the filtering system and find the jobs that fit your criteria perfectly.
Step #4 Networking
Another way to find job postings is by expanding your network. As much as people don't want to hear it, the importance of networking cannot be emphasized enough. Networking doesn't have to be attending lavish events and socializing in a room full of people. It can be as simple as staying in touch with people you already know or meeting any mutual contacts over a cup of coffee. Besides, if you get a referral at a company, your chances of getting selected improve by a huge margin. Online platforms like LinkedIn are specifically created for the purpose of networking.
Step #5 Setting Job Alerts
Most of the online job portals allow you to sign up for job alerts. Job alerts are delivered to your email inbox or in the form of text messages. These job alerts can also be customized and are sent either location-specific or job role-specific. You can also select their frequency i.e. daily job alerts or weekly job alerts, etc. This way you will not miss out on any opportunities that are especially fit for you.
Click here to read Top Jobs For Freshers that Promise A Bright Future

Author: Washija
Washija is a content specialist at Receptix. She has an MBA in Tourism and a passion for creating web content. She is an avid reader, a traveler, and a versatile writer. She has been writing on the topics of education, career advice, and related areas for the past 3 years.
Related posts