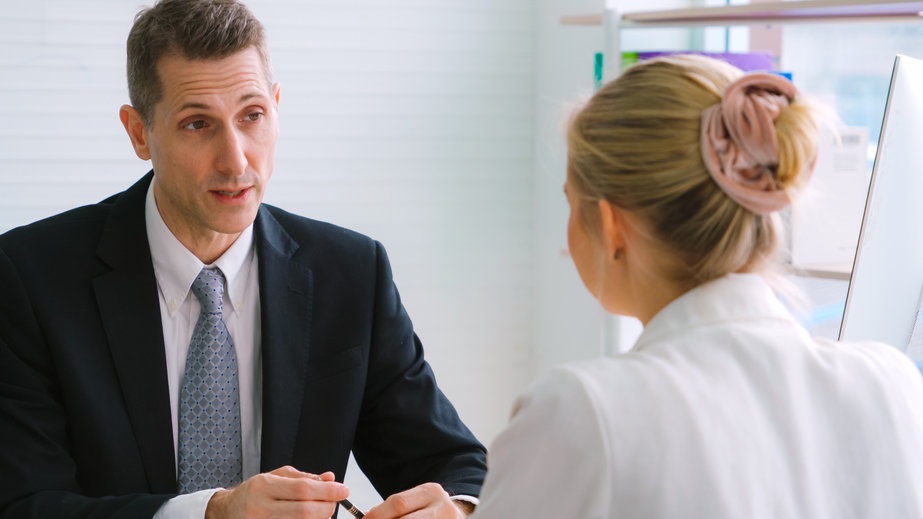 How Can Workforce Australia Services Help Jobseekers?
Kim Renner, 1 year ago
4 min

read
558
Workforce Australia is a service that provides job seekers with better services and help on an Online Employment Seeking Platform on. Workforce Australia services understand that the traits that help individuals cope with adversity, including compassion, devotion, resilience, and tenacity, are also highly valued in the industry.
Workforce Australia collaborates closely with its business clients to fulfil their recruitment objectives and access the talent pool of candidates by bringing together individuals with varied backgrounds, skills, ages, and genders.
Workforce Australia services can assist you whether you are seeking a job or a company searching for employees.
Continue reading and learn how Workforce Australia services can help jobseekers.
What Exactly Are Workforce Australia Services?
The Department of Employment and Workplace Relations provides Workforce Australia services.
Workforce Australia will assist Australians in finding and keeping employment, changing occupations, or creating their jobs through linking companies with people and a revamped network of providers to offer intensive and customised case management to people with more complicated requirements.
The services will comprise a new digital platform via which people and companies can connect and handle their employment requirements. Moreover, Workforce Australia will put its customers first in whatever they do. They will provide straightforward, supportive, connected, and courteous services.
Workforce Australia Services: How Will They Assist You in Finding Work?
Looking for employment might seem like a job in and of itself. Workforce Australia services can help you find and retain a fantastic job.
Their coaches will assist you every step of the way, regardless of your condition. They help you design a work plan that matches your requirements.
They help you design a work plan that matches your interests, abilities, and talents from the start, and they continue to help you after you've obtained a position. Their goal is to help you prepare, plan, save time, and discover a career that matches your talents and interests.
Workforce Australia is available to help you find work; they can assist you with:
Access to free internet, laptops or computers, and printers

Identifying suitable training and job skill opportunities for your chosen career

Work apparel, training, tickets, licences, interview attire, and transportation to employment interviews – eligibility conditions apply.

Assist in creating a cover letter or a resume

Links to real companies with real job openings in your location

Provide ongoing assistance from your initial meeting with you until you are established in your new work
Workforce Australia Online
This will be open to all Australians, not only those receiving government assistance.
People on income assistance who are deemed capable of self-managing their job hunt and employment will be sent to Workforce Australia Online, where they'll have the opportunity to:
a specialised contact centre to assist and optimise their usage of internet services

financial assistance in acquiring the tools and abilities needed to seek and keep a job

primary services like online training, corporate career counselling, resume tools, a jobs board with skill matching, and access to training and other programmes 
There will also be protections to guarantee that individuals can effectively manage themselves. These include periodic evaluations and assistance from the Digital Service Contact Centre in determining an employee's ability to self-manage digitally and assisting with a transition whether they would benefit from more personalised services provided by a provider.
Client Experience with Workforce Australia
Employment service providers from Workforce Australia assist you in becoming job-ready and finding jobs.
If you need more assistance than digital services, you may be assigned to Workforce Australia enhanced services, which is just extra assistance suited to your specific requirements.
This individualised assistance could include exercises, group learning, interview practice, computer assistance, and other practical assistance to make you ready to look for a job.
You will also get assistance in getting a strong start with a new employer and keeping a job when your position evolves.
Services from Workforce Australia can also assist you with the following:
The job plan will also include the number of job searches and actions you need to take to achieve your objectives.

If you cannot join an appointment or activity due to unforeseen circumstances, feel free to call your providers so that they can help you. During regular work hours, you may also reach them by Live Chat.

Get a suitable job, and keep in mind that once you start working, a provider's support staff is available to help you succeed.

Identify your goals, experiences, and talents to construct a career plan with your job coach effectively.

Identify and participate in any job search assistance you need, including networking with companies and abilities, and practice sessions supported by Work Australia programmes, to confidently acquire long-term employment.
Workforce Australia is an Australian government project that aims to help more Australians seek employment. If you receive income assistance and have mutual obligations, you should be able to access Workforce Australia services.
We firmly think work is for everyone. Workforce Australian services can assist you whether you are seeking a job or looking for employees. Furthermore, they help Australian companies flourish and develop by assisting individuals in thriving through the health advantages of employment.
Related posts