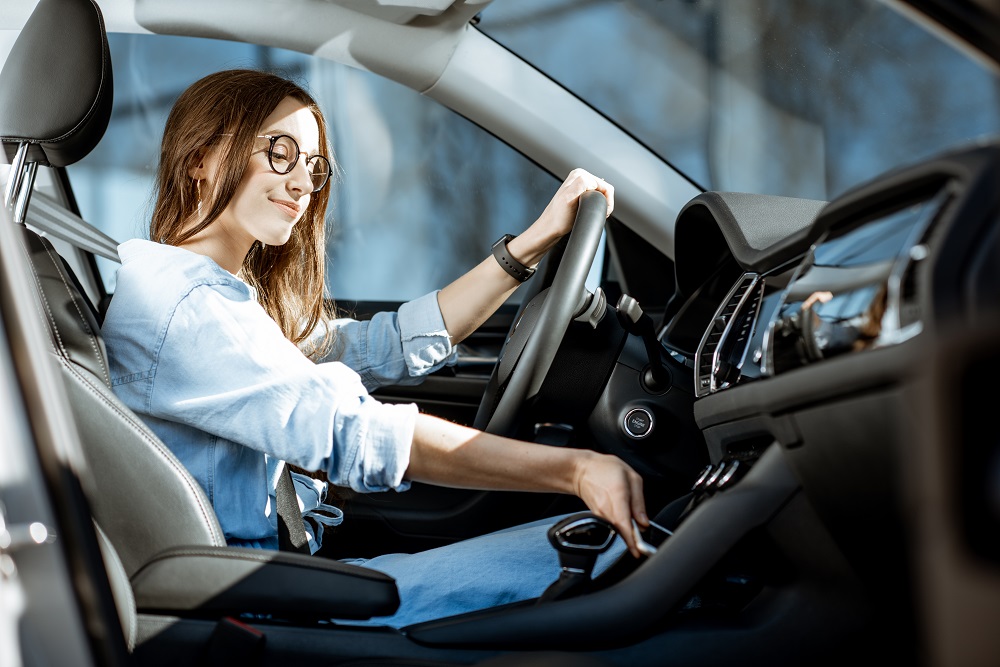 If you have an interest in Dubai and the UAE in general, then this post is for you! It will not talk about beaches and other trivial things. Imagine the situation: nothing changes in your life except the country. The same job, the same list of activities for the day, but now in a foreign land. What can you expect compared to your homeland? Spouses Elena and Oleg Likhach visited friends from the UAE. Like the "eternal tourists", they left Russia more than four years ago, the only difference is that Oleg and Elena chose China. During this time, the guys figured out exactly what to pay attention to, in addition to a beautiful tourist picture!
Fixed exchange rate of dirham to dollar
Let's start, perhaps, with the main aspect for us personally. The dollar exchange rate and the fluctuations of absolutely all life relative to it is a rather painful topic for all compatriots: oil prices are changing, something is wrong in the political field, and the ruble exchange rate is again testing the boundaries of its fall, and at the same time our nerves. In the UAE, this is a slightly different situation.
Let's take for example the exchange rate of the ruble against the dirham, the main currency of the UAE: For the UAE, exactly like for other countries in the Persian Gulf, oil is also often the main source of income, but there is one thing, but. The dirham exchange rate is firmly fixed against the dollar! And it fluctuates only when the USD itself does it. This means that your earnings will not depreciate, prices in Dubai stores are stable, and in terms of rubles, hryvnias, etc. wages may even rise. All this makes Dubai a good place for working immigration. More on this…
UAE – Mecca of working immigration
By the way, there are only 11.5% of the natives of the Emirates, all the rest are the so-called expats who live and earn money in the UAE. And they, in addition to oil, are one of the main engines of the economy.
Consequently, the country's infrastructure and approach to people looking for work from outside is much friendlier. If an employer is interested in you, and this is a much more likely story compared to Canada or Europe, then 80% of the way has been completed for you. There is a certain paperwork that you have to go through, but this is a similar story in any other country. And what about housing?
Dubai is not always expensive
In Dubai, you can, and sometimes you need to live cheaply. Tourist and most popular areas are always an expensive story. Areas such as Dubai Marina, Jumeirah Beach Residence or Dubai Downtown, which are most often associated with Dubai and appear in blogger reports, will stand out from the general price background.
But besides them, there are a number of other, cheaper options for a comfortable stay. For example, the Dubai Silicon Oasis area. In it, apartments or even a villa can be rented for half the price compared to the top three.
Yes, it is relatively far from the beach, but distance in Dubai is also a relative term: in practice, you can get to any place within half an hour. And more on that in the next paragraph.
Developed road transport system
For Dubai, exactly as for the whole UAE, cars can be called the main means of transportation and there is no shortage of roads. It is around them that the city is built, and much more often you can see a high-quality multi-lane road in the middle of the desert with the absence of any life around.
Just an example of how roads are built first, like the frame of a city, followed by houses and infrastructure.
Based on this, traffic jams in Dubai are rather rare here, with the proviso that you do not travel during rush hour to Sharjah. Inside Dubai, any route will take a maximum of half an hour. And finally, the final chord of the post.
Low taxes and lending
Things like personal tax, pension fund contributions, social security contributions, transportation and other terms are a thing of the past when you live in the UAE. It has its downsides, no doubt, but it also has a number of upsides, especially for the younger generation, like our friends. There is only one tax in the life of an expat in Dubai – 5% VAT.
And this means that in your life there will be no thoughts on the topic, gray / white salary and other domestic troubles. And this means that a number of goods, even cars, have much more affordable prices. There are of course a number of fee's that you have to pay for using certain services, but that's a completely different story.
These are the TOP 5 pluses from Oleg and Elena Likhach, which you can experience for yourself without changing anything in your life except the country. But you need to remember that life in Dubai does not always coincide with a travel blogger's report or a picture on Instagram.
Related posts