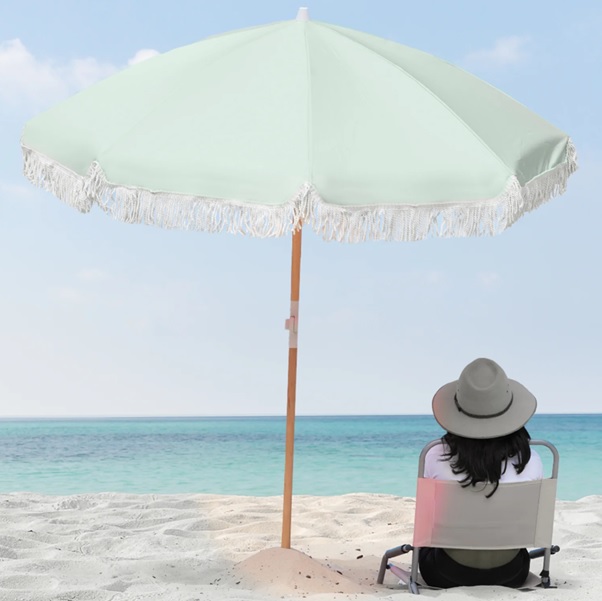 Singapore's humid climate can be challenging to maintain coloured, vibrant and healthy hair. The high humidity, heat, and environmental pollutants can lead to fading, dullness, and dryness. However, with the right hair colouring techniques and proper maintenance, you can keep your locks looking fabulous all year round.
Below are the tips and treatments for preserving your hair colour and ensuring its overall health in Singapore's unique climate.
Tips And Treatments For Preserving Your Hair Colour
CHOOSE A PROFESSIONAL HAIR COLOURIST:
When it comes to hair colouring in Singapore, it's crucial to seek the expertise of a professional colourist. A skilled stylist will understand the local climate and its impact on hair. They can recommend the most suitable colouring techniques and products that will withstand the humidity, keeping your hair vibrant for longer.
OPT FOR AMMONIA-FREE HAIR COLOUR:
Ammonia, commonly found in many hair dyes, can strip the hair's natural moisture and make it more susceptible to dryness and damage. Opting for ammonia-free hair colour will minimise the risk of excessive moisture loss, helping to maintain your hair's vibrancy and health in Singapore's humid climate.
HYDRATE AND PROTECT YOUR HAIR:
Hydration is essential for combatting the effects of humidity on your hair. Use a moisturising shampoo and conditioner specifically formulated for coloured hair to replenish moisture and lock it in. Additionally, apply a leave-in conditioner or hair serum to add extra protection against humidity and environmental factors.
SHIELD YOUR HAIR FROM THE SUN:
Prolonged exposure to the sun's harmful UV rays can cause your hair colour to fade faster. It will help preserve the vibrancy of your hair and prevent it from becoming dull or brassy.
MINIMISE HEAT STYLING:
Excessive heat styling can weaken and damage your hair, making it more susceptible to colour fading. Reduce the use of hot tools such as hairdryers, straighteners, and curling irons. When styling, opt for heat protectant sprays and lower heat settings to minimise damage and preserve your hair's colour integrity.
SCHEDULE REGULAR HAIR TREATMENTS:
Regular hair treatments at a reputable salon in Singapore can work wonders for maintaining vibrant and healthy hair colour. Treatments such as deep conditioning, keratin treatments, and hair masks can help replenish moisture, repair damage, and boost your hair's overall vitality. Consult with your stylist to determine the best hair treatments that suit your hair type and colour.
PROTECT YOUR HAIR DURING SWIMMING:
Chlorine and salt water can be harsh on coloured hair, leading to fading and dryness. Before swimming, wet your hair and apply a protective leave-in conditioner or hair oil to create a barrier between your hair and the water. After swimming, rinse your hair thoroughly to remove any residual chemicals or salt.
LIMIT WASHING AND USE COLOUR-SAFE PRODUCTS:
Frequent washing can strip away your hair's natural oils and cause the colour to fade quickly. Aim to wash your hair every other day, or use dry shampoo between washes to freshen up your style. Additionally, choose colour-safe shampoos and conditioners specifically formulated for preserving hair colour, as they are gentler and help retain vibrancy
STAY HYDRATED AND EAT A NUTRIENT-RICH DIET:
Healthy hair starts from within. Stay hydrated by drinking plenty of water throughout the day to promote overall hair health. Additionally, consume a balanced diet rich in vitamins and minerals, including biotin, vitamin E, and omega-3 fatty acids. These nutrients support healthy hair growth and maintain the vibrancy of your colour.
USE COLD WATER FOR RINSING:
When rinsing your hair after shampooing and conditioning, opt for cold water instead of hot water. The cold water helps seal the hair cuticles, locking in moisture and preventing colour from fading.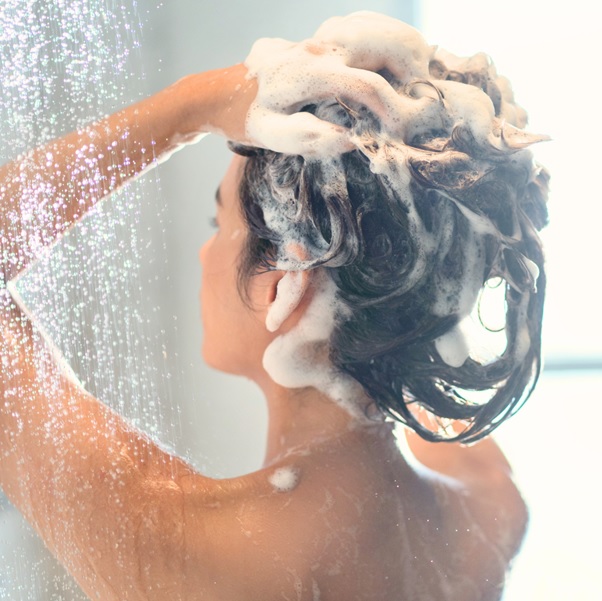 EMBRACE PROTECTIVE HAIRSTYLES:
Consider styling your hair in protective hairstyles such as braids, buns, or updos on particularly humid days. These hairstyles keep your hair off your neck and help minimise exposure to humidity, reducing the risk of frizz and colour fading.
AVOID EXCESSIVE TOUCHING AND BRUSHING:
Constantly touching and brushing your hair can lead to friction and damage, causing the colour to fade faster. Minimise excessive touching and brushing to preserve your hair's vibrancy. Instead, use a wide-toothed comb or a brush designed for coloured hair to detangle gently.
SLEEP ON SILK OR SATIN PILLOWCASES:
Cotton pillowcases can cause friction and absorb moisture from your hair, leading to dryness and frizz. Opt for silk or satin pillowcases instead since they are gentler on your hair and help maintain moisture levels, reducing the risk of colour fading.
The Bottom Line
With these tips and treatments, you can confidently embrace your hair colour in Singapore's humid climate. By following these steps, you'll enjoy lustrous, head-turning hair that defies the challenges of Singapore's humidity. So, go ahead and flaunt your fabulous hair with pride!
Book an appointment at Jean Yip Group to get your hair a colouring treatment in Singapore!
Related posts