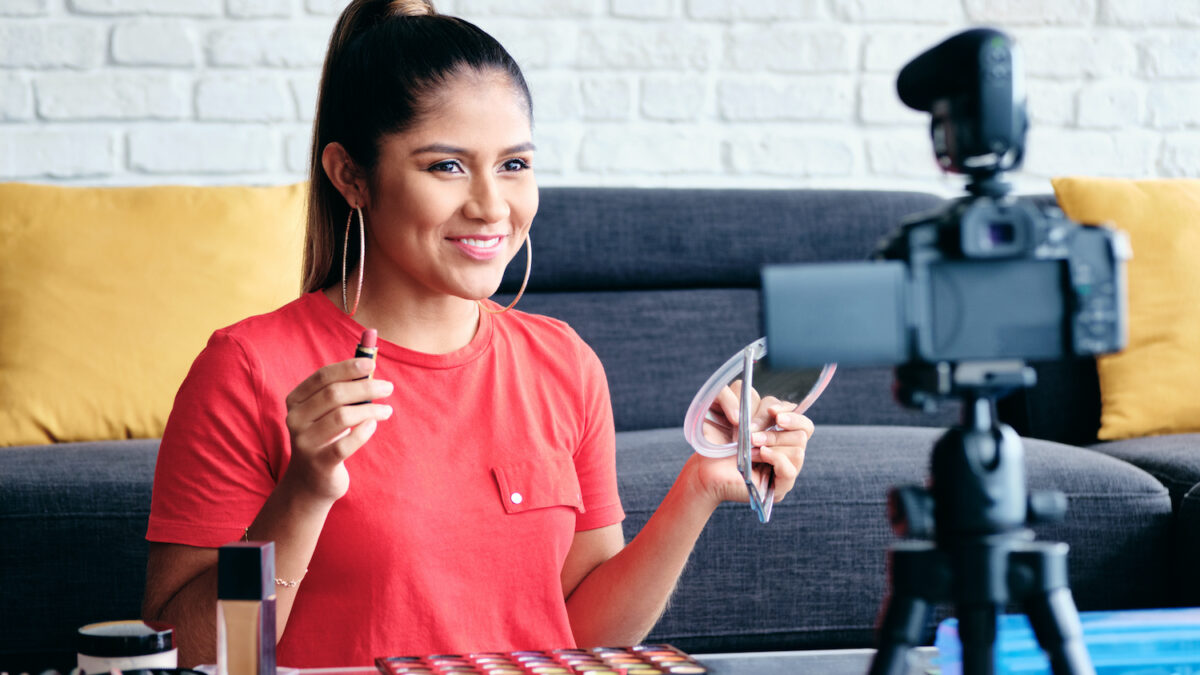 Five Things to Look For In A Social Media Influencer
Nancy Lyles, 9 months ago
5 min

read
277
Working with influencers in today's creator economy can positively impact your social media marketing campaign. Some may even go as far as to say that working with the right digital content creators is key to a successful marketing campaign. 
Of course, by now, you should already know what the right influencer can do for your brand. Indeed, authentic, engaging, relevant, and well-matched influencers to your brand values and image can significantly impact your campaigns. However, you must note that you cannot be arbitrary in selecting and collaborating with the first influencer you see. 
Finding the right influencers can be intimidating, considering you have an overwhelming set of options. To ensure you partner with the right influencer, there are several factors you need to keep in mind during your search. 
More importantly, you need to look for signs indicating that the prospective influencer you are looking to partner with does not raise any red flags. Keeping all of the above in mind may seem a little daunting, but it helps you find the ideal influencer for your brand. Like the way you would when hiring a web design company in the Philippines to improve the design, functionality, and user experience of your own website or social media profiles.
Below is a list of factors to consider to find the right influencer for your brand: 
a.) Audience 
Influencers are not a jack-of-all-trades. That said, you should be wary of an influencer that claims to be one. To be effective, influencers specialize in producing specific content or audience niches. You can readily notice this by what they post. 
Therefore, choosing someone known for a niche relevant to your business or who reaches an overlapping audience is wise when looking for someone to collaborate with. Collaborating with influencers with a relevant audience is imperative, as this is a way to tap into a consumer pool already interested in your products and services. More importantly, the influencer's campaign will better align with your messaging, creating a stronger campaign. 
b.) Values 
Be meticulous about who you align with your brand. Keep in mind that the influencers you choose will then go to represent your brand. As a result, your consumers will identify them with you. That said, avoid influencers who do not share your brand values or who have openly expressed controversial opinions that may be detrimental to your brand's image. 
To ensure that you choose one that shares your values, it is recommended that you thoroughly research your prospective influencers. Look at their past content and public reputation before approaching them with a collaboration opportunity. 
c.) Reach 
While an influencer's follower count does not indicate their success, you must consider it along with their average post reach and impressions. Doing this lets you know how many people will potentially gain exposure to your brand. This will help you generate brand awareness or drive sales. 
To have an idea of how influencers are classified, below is a list of categories: 
Nano-influencers have less than 10K influencers 

Micro-influencers have somewhere between 10K to 100K influencers 

Mid-range influencers have anywhere between 100K-500K influencers 

Macro-influencers have more than 500K influencers.
Do not make the mistake of overlooking influencers with smaller followings. These up-and-coming influencers may have an engaged audience that is interested in what you have to offer. 
There is no harm in hiring social media marketing in the Philippines or elsewhere to handle community management for the influencer as long as the interactions are organic and, thus, authentic. What you do not want is tapping the services of the influencers whose values are misaligned with your brands, regardless of how engaged they are with their respective communities.
d.) Engagement rate 
Thousands upon thousands of followers do not mean much if the audience is not engaging with the influencer's posts. That said, if you see an influencer you potentially want to work with, take a gander at their posts and check out the comments section. Do they receive comments on their posts? Or does it look seemingly barren and empty? Of course, be on the lookout for spammy comments as well. 
Another thing to consider is whether the influencer takes time to engage with their audience and see if they respond to any comments left. If they do, that is an excellent sign that the influencer values community engagement which will benefit your potential marketing campaigns. 
e.) Frequency 
Another thing you need to take note of is your prospective influencer's posts and sponsored content frequency. Scroll through their feed and look at what it primarily consists of. If their social media profile is a curated feed of sponsored posts, steer clear, as that is not a good look. Partnering with them could mean that your campaign can easily get lost in their flurry of sponsored posts. 
More importantly, their posts will feel inauthentic, with their followers dismissing them as another quick paycheck. Instead, look for someone a little more selective with the brands they work with. Also, check if they are creating organic content.
Some influencers take their content creation seriously, to the extent of hiring SEO services in the Philippines to optimize the content they create for search engines. These are the type of influencers who know their strengths and weaknesses. They create high-quality content yet know that optimizing it is not their forte, so they invest in such services.
Successful influencers balance sponsored posts with their standard content to maintain authenticity. Anyone whose account is filled with sponsorships may have questionable sponsorships. If you want your marketing campaigns to fare well, the influencer's audience must take you seriously. 
Related posts