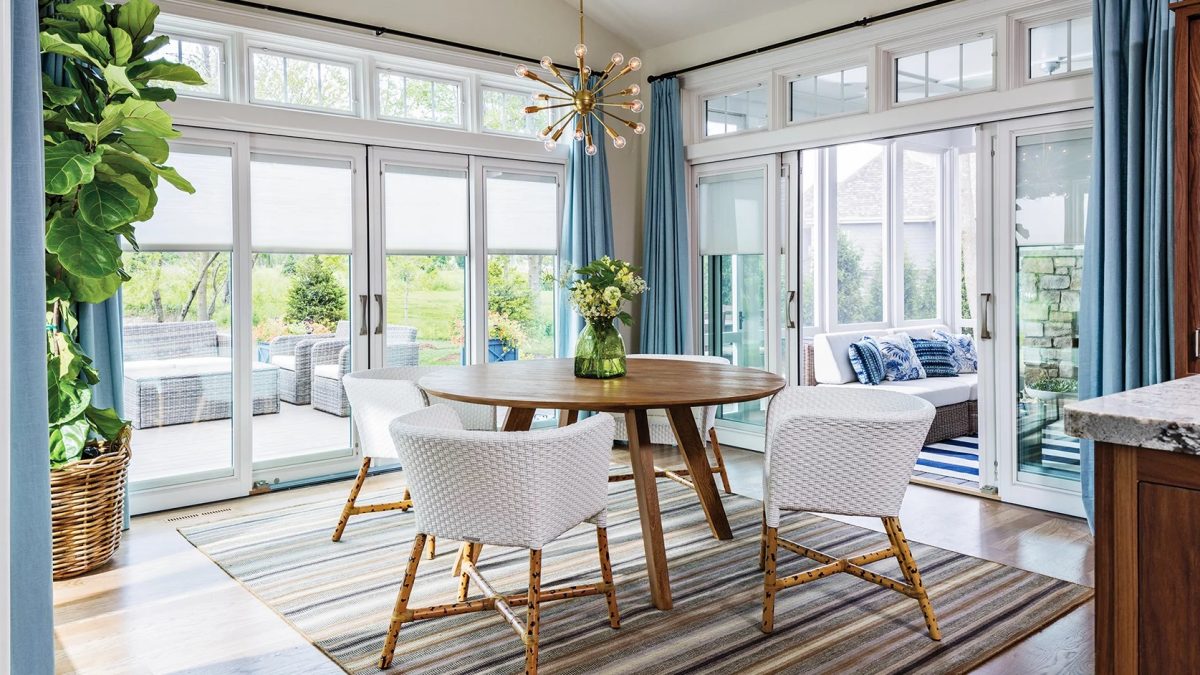 Essential Do's & Don'ts Before Purchasing Sliding Glass Doors & Windows
Herman Walker, 4 years ago
4 min

read
970
Glass Doors and windows are the souls to your house. While providing a stunning look to the exterior, they enhance the interior beauty as well. Welcoming natural light inside the house, providing exotic outdoor views, and refreshing the surrounding air with ventilation, sliding glass doors and windows are must-have in every home. 
There are a multitude of options available to choose your ideal glass doors and windows. It depends on your choice and your home style, which material and type would suit your exterior. 
Here we have listed some do's and don'ts to follow before you invest in sliding doors and windows. 
Do's 
Select the right material for sliding doors and windows
The type of material is integral in deciding its durability when it comes to having sliding doors and windows in your home. You cannot undergo replacements again and again. Hence, you need quality to maintain aesthetic appeal.
Vinyl, fiberglass, or aluminum are among the standard materials to look for sliding glass windows and doors. Each of them has different durability, energy efficiency, and aesthetic appeal. For homes with children and pets, materials with substantial wear and tear capacity work well. When combined with vertical blinds, vinyl, fiberglass, and aluminum stand at their best. 
Decide the sliding doors and windows style
There are different styles available to tweak your interior with sliding glass windows and doors. 
For sliding glass doors, you can choose from two panels, three panels, and four panels according to the opening size. Large sliding doors open either on the right or left side, and two double sliding doors open in the middle and slide to both right and left. There are French doors also that open inward and outward from the center. 
Sliding glass windows are available in two-lite, 1/4-2/2-1/4 (quarter-half-quarter), three-lite with a center pane, and three-lite with equal sashes. Select the one that oozes your standard when stuck to your home.
Look for safety and security concerns
Earlier, the thin glass was used to make large glass patio doors. Due to this, the glass doors and windows broke very quickly. But today, as technology is changing, the doors and windows are getting more safe and secure. 
While purchasing for your exterior, make sure you buy heavy-duty sliding glass that accommodates laminated safety glass, toughened safety glass, and double glazing options. The laminate glass has two glass pieces with a plastic layer between them to hold everything together if the glass breaks. Toughened glass can withstand five times longer than ordinary glass. 
Don'ts
Misplace shades and draperies
Do not choose light draperies with light shades. Go for a darker shade that does not hamper your home decor. They can filter the light and cater to your privacy needs. '
Go expensive
While buying sliding doors and windows, don't purchase expensive material if you live in a rented house. When you shift in your new home, the dimensions and material may not fit correctly.
Purchase cheap quality plastic options
Buying affordable sliding doors and windows doesn't mean you have to bring in low-quality products. Such materials can break easily, give a tacky look to your home, and lose color quickly. Don't compromise quality over cost. Choose materials that enhance your vertical blinds. 
Apply "one-size-fits-all" to all the rooms
Your entrance may be different from the rest of your rooms. Don't combine your interior decor with the sliding doors exterior. Your kitchen, guest room, dressing room, and hall need their own identity to reflect your standard of living. Selecting the same patterns for all your rooms and entrances would be a dull choice. 
Buy heavy maintenance products
After maintenance indeed plays a vital role in keeping up the quality and durability of sliding doors and windows. However, materials that need extra effort only to handle them may eat up your time and money for no reason. You have to invest substantially to take care of heavy maintenance materials. 
The Takeaway
Buying glass doors and windows is a significant investment whether you buy it for your home or business. Therefore, you must make the right choices while selecting the overall quality and cost of these products. A slight mistake in selection can hinder your home decor from reflecting its elegance.
Related posts