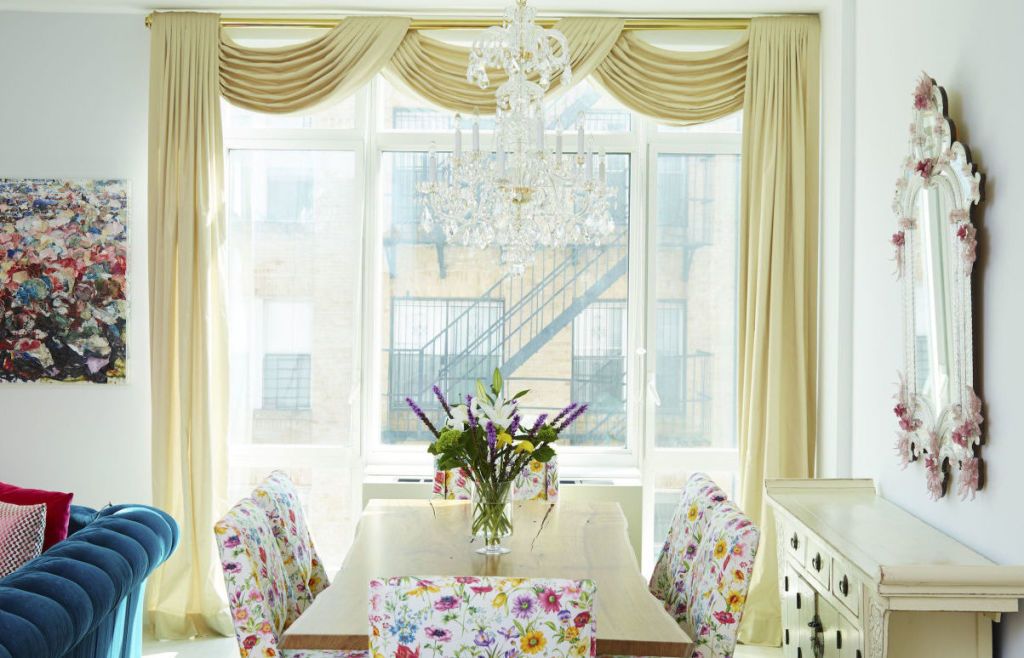 Elegant & Luxury Windows Covers Tips
Kim Renner, 7 months ago
5 min

read
239
Keep your windows beautiful and clean all year long with these simple tips.
Windows are the most important part of your home. It is the best way to let light, air, and heat into your house. But sometimes you may feel that it is too bright in your home or too cold. So, window treatments are essential for many reasons. They not only provide privacy but also give a soothing look to your room.
Window coverings are a great way to control the light and privacy in your home. From sheer curtains that let in the light, to heavy curtains that block it out, there are options for every room.
Strive for elegance
The most beautiful and luxurious homes have a lot of windows. Windows add charm, beauty, and elegance to your home. The way you decorate your room also depends on the number of windows that are present in it. If you want to make sure that your home looks elegant, then you need to make sure that you decorate your room properly.
One of the things that you can do to make sure that your room looks elegant is by adding window coverings on all the windows in your house. You can choose from different types of window coverings such as blinds, curtains, or shades. However, if you want to make sure that these window coverings will complement the rest of the décor in your house then it is best to go for elegant and luxurious window covers.
Look at Your Existing Windows
The first step in selecting new window treatments is to look at your existing windows. This includes both their size and shape as well as their material (glass or wood). Knowing this information will help you find the right style and color for your windows so they match the rest of your décor perfectly.
Drapes
If you're looking for a more permanent window treatment, consider drapes or shades. These are typically made of fabric or vinyl and come in many colors, patterns, and textures. They're easy to install and can be adjusted to fit any window size.
Draperies come in both traditional styles as well as contemporary styles. For example, they can be made with grommets or rod pockets which allow them to be hung from rods or poles. These draperies have a soft appearance that works well for bedrooms or living rooms where you want a more casual look. They also come in a variety of materials including cotton, polyester, silk, and wool blends.
Blinds
Blinds are one of the most popular choices for window treatment because they provide privacy and block out light from entering your room from outside. Also, they come in different colors, styles, and sizes so you can choose according to your needs and requirements. There are some drawbacks of blinds like when it gets dirty or dusty they it will look ugly from the inside as well as outside so it requires cleaning regularly which is not an easy task at all especially if you have large windows then cleaning becomes more complicated than ever before so for these reasons people prefer other types of treatments such as drapes or curtains.
Fabric
Fabrics offer excellent insulation properties along with good insulation from outside noise or light. They are perfect for covering large windows as well as small ones because they can be easily installed without any hassle. Fabric windows are usually made from either cotton or polyester fibers that have been woven together into a thick cloth with a variety of textures and colors available in the market today.
Beautiful curtains will make your space luxurious
They can be an excellent way to add a touch of style and elegance to your home. Curtains, as you can find at Marlow & Finch, are a great way to draw attention to the windows in any room.
They can also increase the privacy of your home so that you can enjoy some time alone without worrying about strangers peering in through the windows.
Curtains come in all shapes and sizes, so there is something that will fit perfectly into every room of your house. You can choose from different materials, colors, and designs to create a unique look for each room in the house. You don't have to spend a lot of money on curtain rods either; there are many places where you can find cheap curtain rods online or at local stores.
Window coverings like drapes and curtains can add a personal touch to any room in the house, but they also help block out light when you need it most – especially if you work at home or sleep during the day while others are awake at night. These window treatments come in different styles, sizes, and colors so that they match any home decorating style perfectly!
Choose a fabric that's easy to clean
You don't have time to be hand-washing your curtains every week, so choose something easy on the hands and machine washable — like polyester blends or 100 percent cotton. You can also opt for vinyl blinds that are waterproof, stain resistant, and easy to clean.
Go for blackout shades if you want total darkness during naptime
If your home has skylights or large windows facing east or west, it may be hard for little ones to sleep in their rooms during the day because of the natural light coming through those windows. Blackout shades will help block out light from these windows so kids can sleep better at night!
Consider the purpose of the room
 If you have a sunroom or conservatory that is used as a living area, you may want to consider plantation shutters or blinds with a top-down bottom-up design. These allow light in from above but keep it out below so that you don't have to close them completely when it's sunny outside. If you use them in bedrooms or kitchens, however, they won't be useful because they block out all light from above as well as below.
Remember, there are no rules when it comes to decorating! Just have fun with it and let your creativity run wild.
Related posts