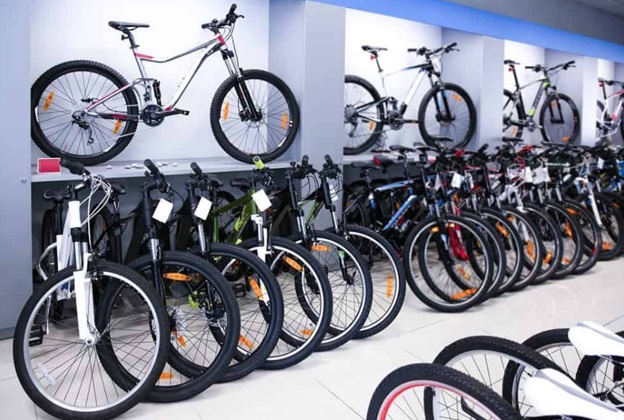 Did Mat Hoffman Save BMX?
Clare Louise, 2 years ago
4 min

read
702
In the late 1970s and early 1980s, BMX was huge. Those small bikes made a massive impact on the world of competitive bike racing, and riders (of all ages) who might have once eyed conventional road or track cycling as a way to get their thrills on a bike were hooked on the fast and furious fun they could have on a BMX.
In New Zealand, BMX took off just like it did all over the world. The first national championship was held in Wainuiomata in 1981 and attracted more than 300 riders from as far afield as Auckland in the north and Dunedin in the south. By 1982, more than 70 tracks had been built nationwide and Auckland hosted the national champs. But even though that event was held in New Zealand's biggest city it was the far smaller riverside town of Wanganui that won ultimate boasting rights for hosting the largest national championship of all. Wanganui's event was held in 1984 on a track in the seaside suburb of Catlecliff and 1400 riders from 82 clubs entered! It's still regarded as the biggest single BMX meeting ever held in New Zealand and it was certainly the year when the sport was at its peak.
That momentum couldn't be sustained. Although BMX was still very popular, it came up against a hot new competitor in the shape of the mountain bike. In New Zealand and around the world, mountain biking became the cycling phenomenon of the late 80s and early 90s. For all this, BMX held its ground and even enjoyed a new wave of success, including its debut as an Olympic sport in Beijing in 2008. Many people put it down to one man. Mat Hoffman.
Born in Oklahoma in 1972, Hoffman is one of the biggest names in BMX, if not an icon. He is widely regarded as one of the best vert ramp riders in history. In fact, he was so good, he was forced to build a bigger ramp himself so he could keep reaching new heights; he once performed a jump of nearly eight metres in his homemade ramp. Grab a measuring tape, mark out eight metres, and you'll see how high that truly is.
Mat Hoffman can be compared to skateboarding legend Tony Hawk in that he is not just a formidable participant in his chosen sport. He has done a lot of work away from the track that has kept BMX current. His list of achievements is something to behold.
On the bike:
Became a pro on the freestyle circuit at age 15, the youngest professional rider in history.
He won the first contest he entered.
Was the first to perform several tricks including a flair, backflip, 900, no-handed 540 & 900, and double peg grind.
Won two golds, one silver, and three bronze medals in vert at the X-Games between 1995-2001.
Off the bike:
In 1991, at the age of 19, he launched Hoffman Bikes. He also launched Hoffman Promotions. It's now known as Hoffman Sports Association (HSA), the organisation which organizes BMX freestyle events all around the world including the X-Games and all international X-Games qualifiers.
Created and hosted several TV series for ESPN such as Kids in the Way, HBtv, and Mat's World.
In 2002 he produced the 'Mat Hoffman Pro BMX' video games series. Also released the Mat Hoffman's Pro BMX2 Tour TV show for ESPN.
In 2005, Hoffman was elected President of the International BMX Freestyle Federation.
That same year he opened the 'Mat Hoffman Action Sports Park', in Oklahoma City.
In 2010, ESPN aired a documentary called The Birth Of Big Air, which told the story of Hoffman's big home-built ramp and his even bigger jump of eight metres. It was another example of Hoffman keeping BMX in the public eye. Of course, not one man can be credited for keeping BMX alive. But Matt Hoffman can take a lot of credit for the enduring worldwide popularity of BMX, which is why bike stores in Christchurch at the other end of the world are promoting and already selling 2021 BMX models to the next generation of riders.
Related posts