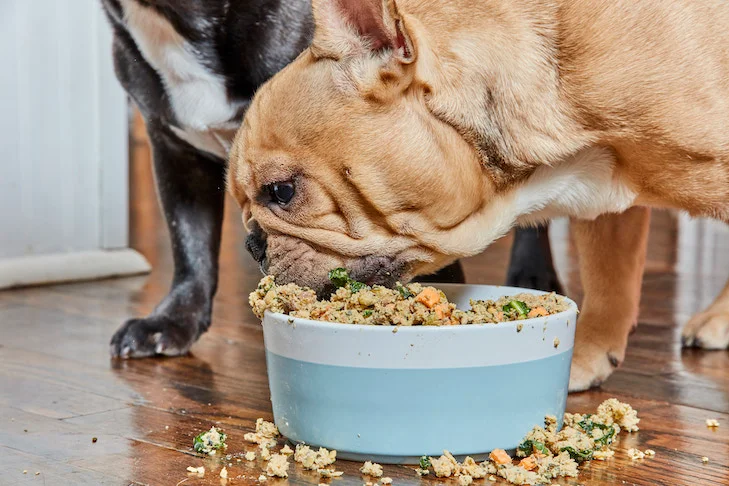 Determining the Frequency of Feeding your Dog
Sherry Hammons, 6 months ago
3 min

read
190
Knowing how often you should feed your dog is not always easy. Some people can easily say that it depends on the dog's needs. Is there a need for a schedule, or should you feed your dog whenever it feels hungry? Well, a schedule is important but not definite.
Some pet parents prefer feeding their dog breakfast, lunch, and dinner, while others will have different variations. The most common schedules are twice a day for adult dogs. Experience shows that each dog parent has their schedule as long as the dog is accustomed to it. The most important thing is always to feed your dog high-quality dog food.
Frequency of feeding Small Dogs
The first thing should be finding the right dog food for your small dog breed. Talk to Paws Food Express to get sorted on this issue. Usually, small dog breeds have a smaller stomach capacity. This means they will eat little but for longer. It only means that you have to feed them more frequently than other dog breeds that can hold more food. Every time you buy the dog food of choice, check the feeding schedule instructions on the cover. Chances are that smaller breeds will have to be fed based on their weight than any other parameter.
Feeding Larger Dogs
Having a larger dog breed on a shorter feeding schedule is easier. For instance, you can have the dog eat twice daily because it can accommodate larger portions per serving. Use weight to know the amount of food you have to portion per serving.
It doesn't matter what size or breed type your dog is. Quality dog food is a priority for all types of dogs. Partner with Paws Food Express to get good quality dog food supplies whenever needed. We will deliver to you anywhere in Houston and its environs. We also deliver in the areas like Pearland, Sugarland, Katy, Richmond, Spring, The Woodlands, Cypress, and Kingwood, for easy access. All you need to do is find out which dog food works for you from the website and call us with your order. We deliver promptly and conveniently.
Note that when choosing a feeding schedule for your dog, many aspects come into play. You have to decide if the dog has weight issues and needs to be fed based on their current needs. Deciding on the puppy's food at any given time is also vital. The growth level of the dog also matters. What puppies and adult dogs consume differ, as will the amounts and schedules a senior dog should be placed on.
You must check out what others are doing if stranded on this subject. The good news is that you don't have to start from aaa point of knowing everything. You can compare this to our vet's recommendations and choose the best for your dog. The dog food quality, the portion served, and the feeding schedule are all important components for the dog's overall well-being.
Related posts