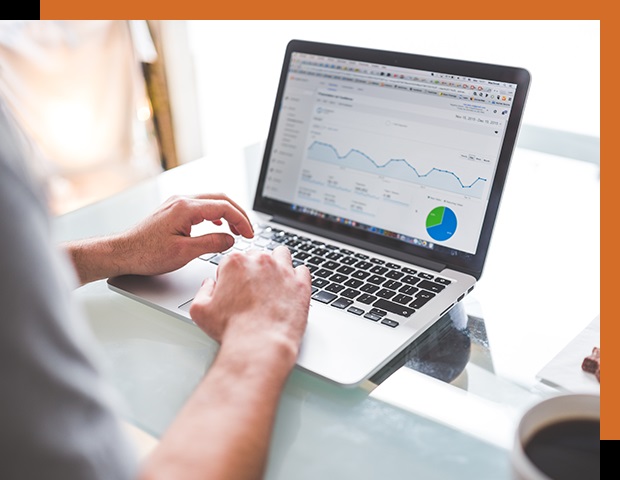 Comparing Two-Wheeler Insurance in India: Tata AIG vs HDFC Ergo Bike Insurance
Clare Louise, 2 years ago
4 min

read
715
Tata AIG and HDFC Ergo are two well-established names loved and trusted by many. Both companies have been successful in carving out a name for themselves in the highly-competitive bike insurance market of India.
Since its inception in 2001, Tata AIG has been successful in serving more than 5 crore customers, which gives testimony to the company's dedication towards providing exceptional insurance products and services. Tata AIG is a name that resonates with people and stands out amongst the hordes of other insurance providers around. Many happy and satisfied two-wheeler owners rightfully claim that it provides the best two-wheeler insurance in India.     
HDFC Ergo is also a well-established two-wheeler insurance company with a history that dates back to 2002.  The company boasts more than 1.3 crore happy customers and has managed to garner a favourable reputation amongst two-wheeler owners.
When making a fair and logical comparison between these two companies, many factors come into play. 
Tata AIG vs HDFC Ergo Two-Wheeler Insurance in India
Claim settlement ratio
Bike insurance companies primarily deal with two types of claims, namely 'own damage claims' and 'third-party claims'. Own damage claims are the claims that you make when your car gets damaged due to some accident or mishap and needs repairs. Third-party claims are those claims in which you cause damage to a third-party's vehicle and need your insurance company to cover the subsequent cost of repairs.
According to the General Insurance Claim Insights Handbook released each year by the Insurance Brokers Association of India (IBAI), here's how Tata AIG and HDFC Ergo compare when it comes to own damage and third party claim settlement ratios:
Claim Settlement Ratios for the 2018-2019 Financial Year
Tata AIG
HDFC Ergo

Own Damage Claims

91.8%

89.48%

Third-party Claims

24.58%

21.32%
Evidently, Tata AIG has better claim settlement ratios for own damage as well as third-party claims. Over the years, the company has gained lots of acclaim for settling claims in no more than a week's time. In fact, the reason why most people buy two wheeler insurance from Tata AIG is because of their reputation for settlement claims quickly and without any hassles whatsoever. 
Number of cashless garages
In a world where cashless transactions have become a necessary part of life, the scope and extent of an insurance company's network of cashless garages can define its success. Car owners prefer cashless garages because of the immense ease-of-use and convenience that they provide.
In case your car sustains any accidental damages, you can simply drive into a cashless garage and get it repaired without paying anything out of your own pocket. Bills will be sent directly to your insurance company, and they will handle all payments on your behalf.
Ultimately, a bigger network of cashless garages can directly translate into better user experiences for customers. Here's how Tata AIG and HDFC compare with this regard:
Number of Cashless Garages in India
Tata AIG

3000+

HDFC Ergo

1600+
Evidently, Tata AIG is the two-wheeler insurance company that will be able to provide you with better customer service, at least when it comes to the convenience offered by cashless garages. However, you also need to consider which of these two company's cashless garages are located in and around your surroundings. The benefits of buying two-wheeler insurance will probably be more pronounced with a company that has more cashless garages near your location.
Choice of Add-ons
Add-ons, or riders as they're sometimes called, are separate covers that can be added to your two-wheeler insurance policy to effectively extend its scope of coverage. Generally, companies that offer the best two-wheeler insurance in India allow you to customize your policy with a wide range of add-ons, depending on your particular requirements.
Here's a comparison of the add-ons offered by Tata AIG and HDFC Ergo:
Add-ons
Tata AIG

Accidental personal accident cover for owner-driver

Depreciation reimbursement cover

No Claim Bonus (NCB) protection cover

Emergency medical expenses cover

Consumables expenses cover

Return to invoice

HDFC Ergo

Zero depreciation cover

No Claim Bonus (NCB) protection

Emergency assistance cover

Cost of consumable items cover

Return to invoice
Add-ons should be chosen based on your personal usage. So, there is no clear winner between these two companies when it comes to add-ons. You should pick the company that offers more of the add-ons which you want to purchase.
Summing up
Two-wheeler insurance can turn out to be a slightly confusing and difficult factor to choose for your beloved bike. Common knowledge dictates that claim settlement ratio, the network of cashless garages and choice of add-ons should be the three major factors to consider when you decide to buy two-wheeler insurance. However, other factors come into play too, such as your personal bias towards a company, the premium being asked or even how close the nearest cashless garage is from you.
To decide which company you want as the provider of your bike insurance, compare the factors mentioned above but also remember to check a particular policy's inclusions, exclusions and overall value for yourself, and whether it is beneficial to your situation or not.
Related posts