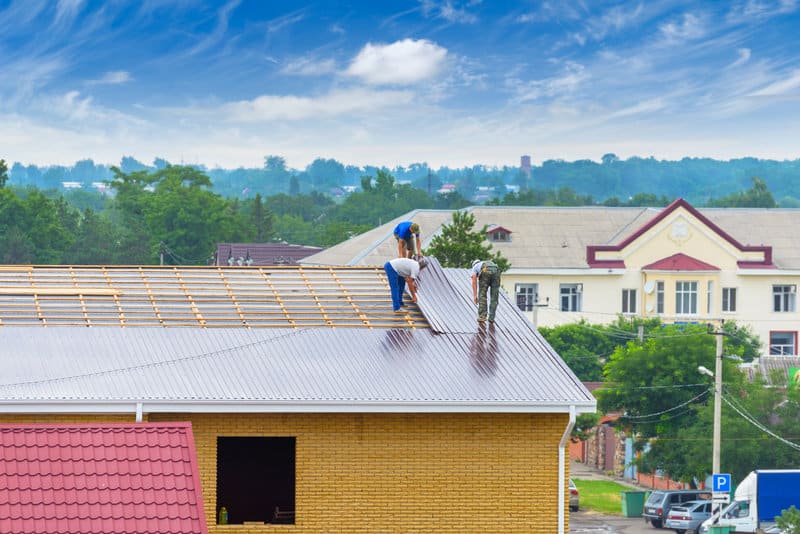 If you haven't maintained your roof in over five years, expect to pay a pretty penny for roof maintenance. It is in the owner's and building management's best interest to maintain the commercial roof throughout the year to prevent the need for an entire roof replacement. Commercial property owners must understand the lifespan of the roofing is specific to the geographic area. The roofing materials need to suit the location's climate, including the color. The color of the roofing materials is linked to the temperature within the home.

There are four common types of residential roof maintenance. The first is shingle repair which can be seen in residential homes, especially after wind storms. The second is flashing repairs. Flashing repairs can be seen on vertical roofs and refer to galvanized steel to direct water away from chimneys and walls. The third is commonly seen throughout the year, especially in states with Fall and Spring climates, gutter maintenance. The fourth is repairs due to poor ventilation, which causes shingles to split and lift. Some roofing companies only focus on residential work, and others have tapped into the commercial roofing industry.

When it comes to commercial roofs, shingles are uncommon. Instead, you will see single-ply, metal, waterproof membranes and flat roofing. Metal roofing is common in commercial buildings but can be used in homes that experience harsh climates. Utah roofs are exposed to harsh weather conditions year-round. The most recent windstorm, for example, was similar to a hurricane-force windstorm. According to All Weather Waterproofing, a local roof business located in Murray, UT, the commercial roofing experts recommend a metal roof for commercial roofing due to the return on investment. In addition, the company has maintained a strong commitment to excellent customer service and the highest quality roofing installation and maintenance in all servicing states. Also, costs for maintaining metal roofs are low compared to shingle maintenance. Plus, metal lasts a long time.

All Weather Waterproofing provides commercial and residential single-ply roofing, including re-roofing, maintenance, and roof replacement. The services extend beyond Utah and include Arizona, Colorado, Wyoming, etc. Originally founded in Salt Lake City, the maintenance company has been around since 1979 and has cultivated an experienced team and facility. Past clients are extremely satisfied with All Weather Waterproofing because of the customer service they experience, quick responses, and follow-ups after any major storms. For a free quote, complimentary maintenance consultation, contact (801) 618-1283 or visit allwetherwaterproofing.com, your local roofing company.
All Weather Waterproofing provides commercial and residential single-ply roofing, including re-roofing, maintenance, and roof replacement in Utah.
Related posts