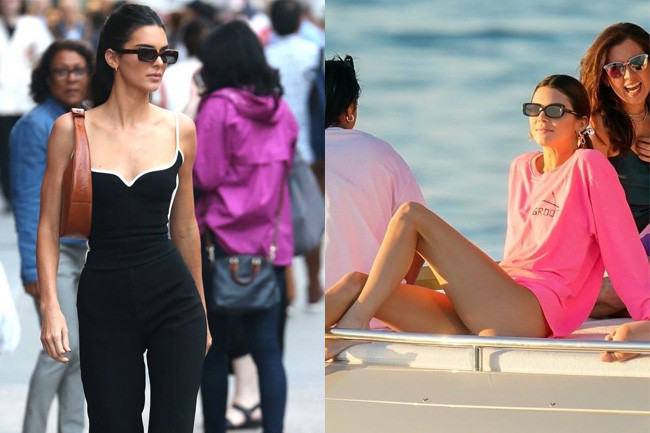 Celebrity Take On the Buzzing Trend of Vintage Sunglasses
Herman Walker, 3 years ago
3 min

read
652
Celebrities are giving their two cents on the buzzing trend of vintage sunglasses by appearing in
most unique styles or through complementing their stylish outfits with vintage frames.
In the mere time, the trend of wearing vintage sunglasses is creating a new storm and fans are trying their best to replicate the trending styles of their favourite celebs. In case, if you are missing out on this 'big picture' of the fashion industry then don't worry. We can help you in knowing which celebrity is wearing what.
Below, we are listing down all of the celebs and their selection of vintage frames that can help you in knowing all about the latest ongoing trend of wearing vintage sunglasses with casual or stylish outfits.
But, before we jump into the bandwagon, let's first have a glimpse at how the term 'vintage' has been justified in the fashion industry, specifically for sunglasses. Most recently, the vintage term is being characterized as royalty, maturity, and classical choice. Though, when we talk about vintage glasses, it creates a perspective of round-shaped sunglasses in vintage hues. While on the same side, if we talk about 70's vintage style then it's all we get to know about are Aviator, cat-eye shaped, and oversized sunglasses which used to be the biggest charm for previous generations.
So, when it comes to wearing vintage frames, people try to recreate the look or either look to copy the style of their famous icons of the industry. If you are willing to try vintage sunglasses, then let us share celebrity's pictures who are taking it to next level.
Paris Hilton
In these boring summers, add a touch of pop colours with a vibrant yet boldly printed pair of shades. Just in case if you are confused about which dress to wear with these vintage sunglasses pair, then take muse from Paris Hilton.
Kylie Jenner
Kylie is already making fans go crazy with her fashion sense and bold choices. But, to all Kylie Jenner fans, we would suggest that if you are willing to copy her style then don't forget to add her vintage sunglasses to the list.
Kris Jenner
After Kris Jenner appeared in square sunglasses, it's already breaking the walls on social media. If you have an oval or round-shaped face, as same as Kris has then these square sunglasses can be your go-to choice. To get yours, you can sight at the collection of Porsche Carrera Sunglasses.
Rita Ora
Fans are loving the way Rita Ora carried her round—shaped sunglasses and pulled the charm of retro style through her style. If you are also planning to go on full swing with vintage style, then don't forget to glimpse the pictures of Rita Ora.
Nicole Richie
Oversized sunglasses are not something very new to many of you because we have witnessed that their trend has hitched on the fashion industry quite often. But, we are sure that none of you has seen it the way Nicole Richie paired it- classy and bold!
Now it's your turn to pick the best one for yourself. Before you get into the process, here take this brownie tip and make sure you are selecting the one that suits your face most.

Related posts