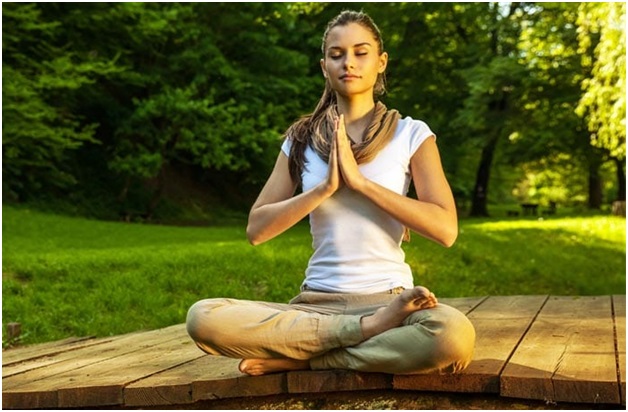 Brilliant Glo Meditation Online Classes for 2019
Clare Louise, 4 years ago
3 min

read
1113
Meditation involves self-practice techniques to teach your mind to be aware and remain focused. You can practice breath works, guided in-depth visualization, and mantra chanting. Whether you want to learn it alone or combine with yoga, meditation can help connect with yourself. Various meditation online classes can help you calm and reduce stress leaving you peaceful and happy.
Empower your Mind, Body, and Spirit
Glo meditating online classes help improve your general body well-being. The Pilates exercises enhance physical and mental fitness hence strengthening your soul, mind, and whole body. Body fitness helps your body to feel good and helps relate and connect well with other people. You can choose to practice meditation alone or combine it with yoga depending on your class preferences.
Learn from the Best Instructors
Glo meditation company offers exemplary services with the most qualified instructors. Glo instructors are among the best meditation teachers around the globe. The instructors are friendly and ready to guide you through the best customer support systems. The good thing about Glo support systems is that the instructors guide you via your desktop or mobile devices. So, there is no possibility of physical confrontations. You don't need to be intimidated by anyone because the caring instructor offer tailored services to cover specific needs. One of the most important reasons for choosing Glo meditation online is that there is no strain to get to your local gym. Everything is provided online. You can access classes at any time at your preferred location; hence, it is highly convenient.
Unlimited Access to Online Classes
Glo is an online program created to help you be mindful of your body and soul. The platform is designed to allow you to practice different lessons from the comfort of your home at any time. Try the Pilates band, ball, and magic circles at your home mat. The classes are tailored to meet specific needs. Whether you are a beginner or an experienced meditator, Glo has unique classes for everyone. They have unlimited meditation classes for all experience levels with created audios and videos which you can utilize or download to practice later. Some of the best meditation online classes include;
Health, Strong, Happy, and Calm meditation: This is a technique where you use pleasant and easy mantra to reduce stress and calm your mind. To feel more relaxed, say the words over and over until you sense them in the whole body. As the mantra effects, your mind will feel at peace, and your body relaxed.
Before school meditation: This type of yoga allows your little ones to practice how to be and remain focused during their day at school. It helps them set their day and understand its intention. This practice gets the best of the situation since it helps your family connect during practice.
Kindness meditation: Kindness meditation online helps a deep breath and visualize to promote kindness. It helps to be kind to yourself and to spread the same kindness to others hence promoting love.
Simple self-forgiveness: While forgiving others can be a good idea, many people have not mastered the art of self-forgiveness. We all make mistakes, but be lenient enough to forgive yourself after learning your lesson. Self-forgiveness benefits your body by improving your mental health and your general body feeling.
Bottom line
Meditation online has many benefits to your body and spirit. You can practice meditation alone or complement it with depending on your class preferences. Meditation helps improve your general body being; hence, you feel pleasant and relaxed. Join Glo, the most reputable online company, and access a variety of meditation classes to help build your physical, mental, and spiritual fitness.
Related posts