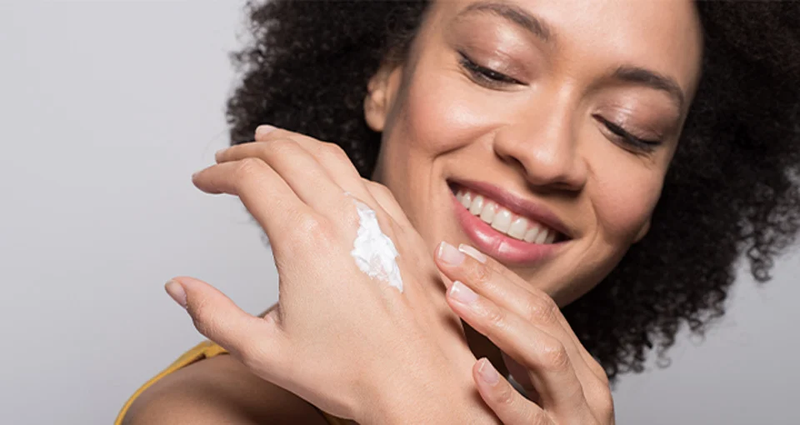 Best New Ways to Moisturise Your Body
admin, 2 years ago
3 min

read
906
We have all gone through days of dry and taut-feeling skin that looks dull and scaly. This is especially common in winters due to the dry air, certain chemical-based products that we may be using, and of course for our love for long hot baths.
This is not limited to the cold months. Many may feel that in the warmer humid months, since the skin is oily and we sweat, we don't need to moisturise. Nothing could be farther from the truth!
The fact that your skin is oily is an indication that it is trying to keep itself hydrated. Also, long hours in the dry air-conditioned air, losing fluids, and the harsh sun all lead to drying out of the skin. While this settles that whichever season you are in, you NEED to moisturise. But are moisturisers the only way to go? There are several more effective and new ways to moisturise your skin to help it feel supple. Read on to know more:
Use non-toxic body creams: We live in great times when people are getting chemical and cruelty-free products, especially moisturisers. Now several of these 'clean' products are easy to find and not even too expensive. You can choose body creams that are free of paraben, sulphate, alcohol, ammonia, etc. What's more, there are even scores of vegans, PETA certified, and hypo-allergenic available that promise not to be harsh on your skin.
Try ceramide-based creams: Ceramides are those magical ingredients that form a layer on the skin binding in the moisture and water. This protective layer also acts as a defense against pollutants and pollution. As a moisturiser, these powerful creams work the best when used immediately after a shower to lock in the moisture when your skin is damp.
Experiment with body oils: The word 'oil' is enough to make us imagine greasy and dirty skin! However, these oils are lighter than most moisturisers that glide on the skin better. Not just this, they also get absorbed faster and help in moisturising, relaxing, and toning your skin. Just a couple of drops of these body oils are enough to hydrate your skin and boost your blood circulation. Opt for chemical-free and light oils, free of artificial colours & fragrances, paraben, phthalates, etc., and are organic and certified by a dermatologist. You can choose from a variety of options like skin therapy oils and those in delicious fragrances like orange, coconut, rose, lavender, etc. If you are wary of applying these oils directly to your skin, add a few drops in your daily moisturiser and see the magic!
Prep-up your skin: When we don't exfoliate our skin for long, it leads to the accumulation of dead skin cells and a surface that's dry, flaky, and patchy. We can't expect our moisturiser to work on the skin like this.
To prep the skin for getting moisturised well, it is important not only to wash off the dead skin, dirt, and oils that may have got stuck but use skin-friendly products. Thankfully several brands offer scrubs and exfoliators free of alcohol, oils, artificial colours, etc.
We understand from hundreds of brands and products available, choosing the best ones for yourself and finding where to buy them can get a little tricky. Health & Glow is a space that not only promotes clean beauty products but also offers a seamless, genuine, and fun shopping
Related posts