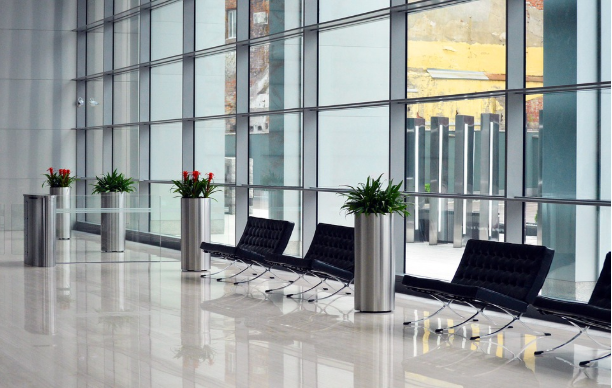 Benefits of hiring a Business Interior Planner for an Office Space
admin, 11 months ago
2 min

read
548
Nowadays, office spaces are taking on a contemporary interior design. It is the end of the old-fashioned high-walled cubicle era. Offices are now taking full advantage of standing desks, communal work and gathering spaces, and even in-office gyms. For those considering doing a full office remodel, hiring a business interior planner is the way to go.

When an office remodels is done correctly, the design can boost the productivity and creativity of employees. Additionally, a good-looking office space can be influential in bringing in new talent to the company. The process of remodeling is complex, that's why there are experienced business interior planners ready to tackle any project in Salt Lake City. The business interior planners will design a layout that meets the company's personal goals and expectations.
The professional designers understand that each remodels will be slightly different based on the space and organization involved. However, there are a couple of basic steps that the business interior planner will take to ensure an efficient office environment.

Firstly, it is beneficial to recognize what currently does not work in an office space. Regardless of whether a company is looking into remodeling its old space or wanting to take on a brand new space, the growth from the current office is important. The business interior planner will then get an understanding of how the company and its employees work. It is crucial to note what spaces are under and over-utilized in the space.

The next step is to obtain proper equipment and furniture for the company's new office space. This step is usually done after the initial design is made, so the new furniture obtained can meet the specific attributes of the remodel. The business interior planner will know exactly what pieces of furnishings will work best in the space.

After the steps listed, it will be time to implement the new office design. Most remodels need construction work and will need a timeline for completing the renovation. This can require the need to accommodations for the staff if the company is staying in the same office space. The business interior designers will work with the architect to oversee construction.

Professional business interior planners have extensive experience in renovating commercial spaces. They will know what additional features should be included in the office space, such as a heating unit. This can be crucial if the commercial building is located in a place that experiences cold weather like Salt Lake City. If an office space is located in Salt Lake City, a parking garage or covered parking spaces should be looked into.

Call Midwest Commercial Interiors to get in touch with a professional in Salt Lake City today at (801) 359-7681.
How hiring business interior planner in Salt Lake City can help
Related posts