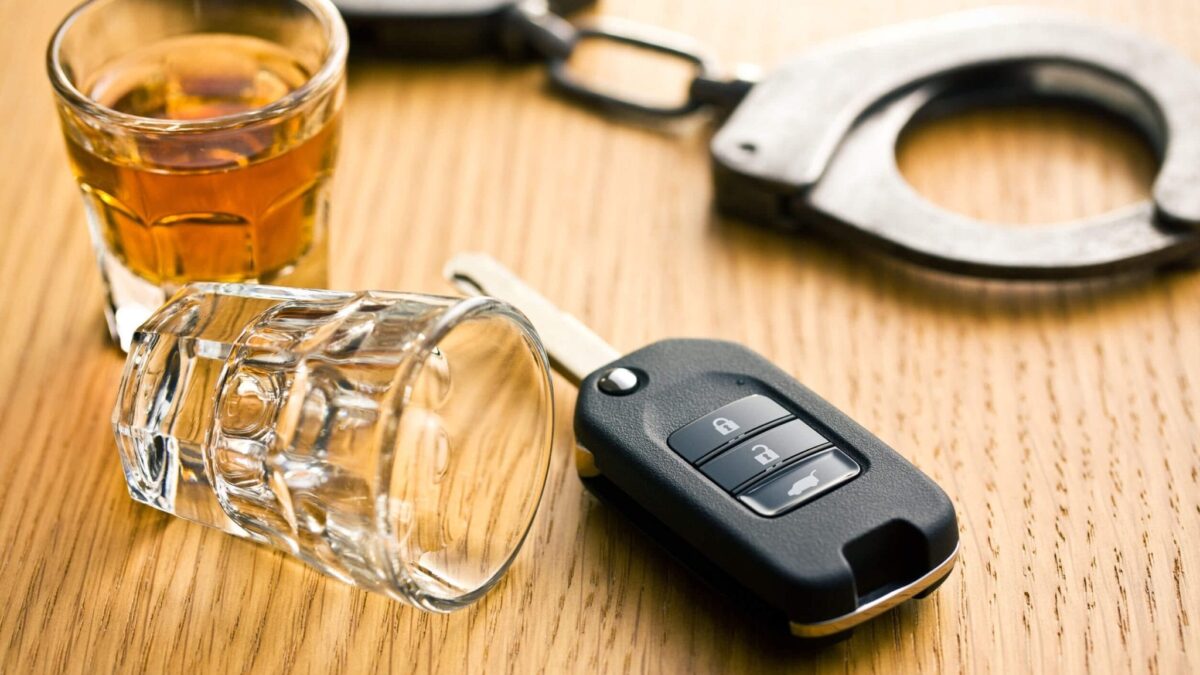 Behind the Wheel and Beyond the Courtroom: A DUI Lawyer's Expertise Unveiled
Kim Renner, 1 month ago
4 min

read
356
Are you feeling lost and overwhelmed after getting charged with a DUI in Salt Lake City? Don't worry; you aren't alone. Every year, thousands of individuals face the same dilemma and find themselves fretting over what is to come.
But there is hope, and it comes from working with an experienced DUI lawyer who can provide detailed guidance, legal counsel, and representation throughout your journey—from behind the wheel all the way to beyond the courtroom.
If you are looking for reliable help navigating a potentially daunting set of circumstances within Utah DUI defense law, this blog post explores the expertise level a skilled professional brings to bear on behalf of their clients in Salt Lake City. Read on to learn more!
What is DUI and its consequences? How to avoid one
Driving under the influence, or DUI, is a serious offense that can have lifelong consequences. It involves operating a vehicle while under the influence of drugs, alcohol, or any other substance that can impair one's ability to drive.
The consequences of a DUI conviction can be devastating, from fines and driver's license suspension to jail time and a permanent criminal record.
To avoid a DUI, it's important to plan ahead, always have a designated driver, or use alternative transportation. If in doubt, it's better to err on the side of caution and call a taxi or ridesharing service.
Remember, one wrong decision can have far-reaching consequences, so always prioritize safety over convenience when it comes to drinking and driving.
Benefits of hiring a DUI lawyer in Salt Lake City
If you find yourself charged with a DUI in Salt Lake City, it's essential to seek the help of a skilled lawyer. A DUI conviction can result in heavy fines, license suspension, and even imprisonment.
A DUI lawyer can help you navigate the complicated legal system and minimize the consequences of a conviction. They can challenge the evidence presented against you, negotiate plea bargains, and even fight to have charges dropped altogether.
Additionally, hiring a DUI lawyer means you have someone on your side who understands the law and can explain the complex legal jargon to you. Trusting a professional to defend your rights may be the difference between a damaging criminal record and a second chance.
Tips on choosing the best DUI lawyer for your case
Finding the right DUI lawyer can make all the difference in your case. But with so many options out there, how do you choose the best one for your specific situation?
First and foremost, look for a lawyer best in DUI cases and has a proven track record of success. Feel free to ask for references or case outcomes. Additionally, consider their courtroom experience and familiarity with the local legal system.
Another important factor is their communication style and availability. You want a lawyer who will keep you informed and be available to answer your questions throughout the process. Considering these factors, you can increase your chances of finding the right DUI lawyer to handle your case.
How a DUI lawyer can help defend your rights and protect you from serious penalties
Being charged with a DUI can be a scary and stressful experience, but it's important to remember that you have rights and options. One of the most crucial steps you can take after a DUI arrest is to hire a knowledgeable and experienced lawyer familiar with your state's laws. 
A DUI lawyer can help defend your rights and ensure that you receive fair treatment throughout the legal process. 
They can also advise you on the best course of action and work to minimize the serious penalties that may be imposed, such as fines, license suspension, and even jail time.
Common questions asked during a consultation with a DUI lawyer in Salt Lake City
When facing DUI charges in Salt Lake City, finding the right lawyer can make all the difference in the outcome of your case. During a consultation with a DUI lawyer, you may have questions about the charges against you, potential consequences, and defense strategies.
A knowledgeable DUI lawyer can provide guidance and help you understand your legal rights. Additionally, they can review the details of your case to determine the best course of action moving forward. 
Consulting with a DUI lawyer can alleviate some of the stress and uncertainty that come with a DUI charge and give you confidence in your legal representation.
Driving under the influence of alcohol or drugs is a serious offense with severe consequences, which may include significant fines, jail time, license suspension, and more.
It is important to hire an experienced DUI lawyer in Salt Lake City as soon as possible if you are facing a DUI charge. With the help of an experienced professional, you can make informed decisions about your case and protect your rights.
Furthermore, it is important to consider factors such as credentials, reputation, cost, references, etc. when making the decision to choose the best DUI lawyer in Salt Lake City for your case. Ultimately, finding the right attorney can be key to achieving a positive outcome and avoiding potential damage from a DUI conviction.
Related posts