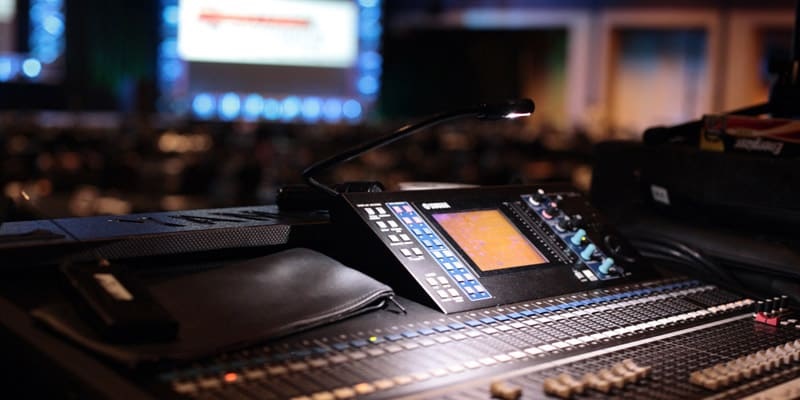 AV Rental Equipment – the Key to a Great Event
Herman Walker, 3 years ago
3 min

read
1057
Your company is holding an event, and you are tasked with organizing events from av rental equipment, swag items, and food. Maybe you are an entrepreneur launching your first educational lecture to introduce yourself to the industry. Or a personal event such as a wedding or family reunion. These all seem like different event requirements, and yet planning them is the same. As you sit down to consider where you should start to plan the best event ever there are a few things needed first, and these will not change based on the event. Simply the outcome of selections from these steps will be different for varied events. The list of steps one and two for evening planning are the same no matter what and should be carefully considered and once those are done, the rest of the event is formulated around them.
First, what is the intent of said event that must be decided? That may seem like an easy answer but genuinely think about the question. Is this an over the top appreciation show for a sales job well done, and that team will be expecting something in line with their achievements. Or maybe this is a training event and luncheon for networking, which is a vastly different ambiance and set of requirements. A family event that will feature dancing, speeches, and lots of community socializing. It is important to know the objective and have a picture in your head. Once you have a firm idea of said goal in your head, going ahead to the next step is easily carried out.
AV equipment is the biggest item for your event needing to be decided. Most would think deciding on the menu would top this, but this one is critical to the success of any event for a number of reasons. First, av rental equipment will help bring the event together, determine how to use your space for best attendee experience, and overall set the tone for your budget as well. We have all been to an event where the microphones did not work, the music slipped in and out and overall complaints abounded around that single focal point of the event. Now think about the well-delivered effects at conferences, tradeshows, or parties you have attended. You remember those things long after the event, and it may even inform your decision to attend future events.
As you are selecting av equipment, one other item that will often come bundled with the av equipment is the location. Some believe that you select the location and fit the equipment to the site, which may still be the case but can work the other way around in today's world. A good event planning professional looks for space with a high technology rating which many hotels are gaining through AAA's Diamond Rating Guidelines for Lodging based on the meeting environments technology that they boast. These have trained professionals run, service and set up the equipment in spaces they control. This allows the best use of space and equipment for the best return value for your money. With one good decision, you wipe out the two biggest event task items, location, and equipment. If you are renting at a hotel the av rental equipment issue is wrapped into the meeting space costs and simplified the process even more.
Finally, with the av equipment, location and objective secured the rest of the event should fall into place. Food is easily decided based on the attendees, and time of day for the event. Swag helps further the overall ambiance of the meeting, event or party that has been decided upon. You will be sitting in the event wondering at how easy the process was, and why you had not gone about this checklist in a different manner for last year's event?
Related posts