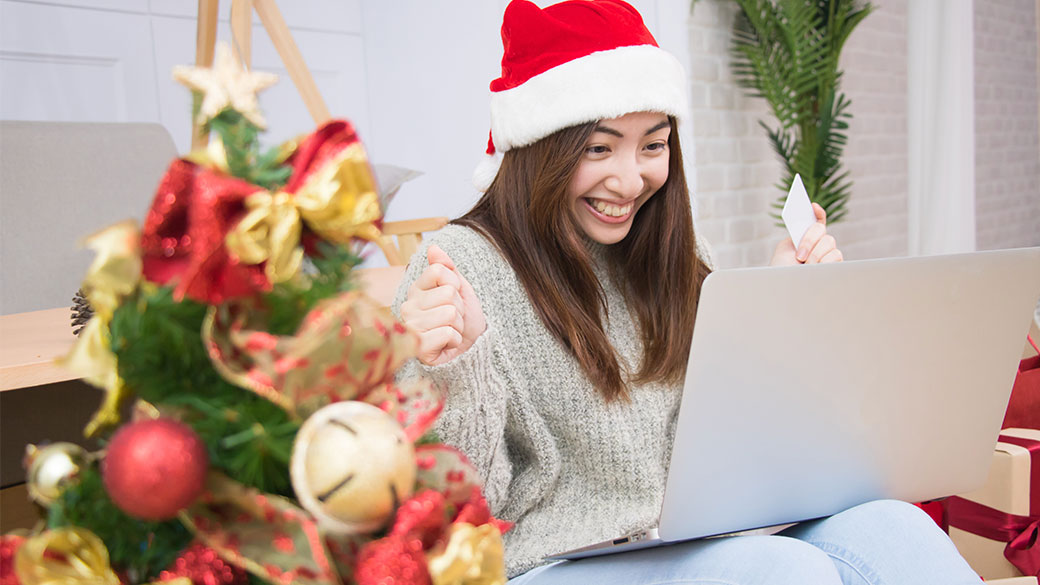 Amazing Xmas Gift Ideas for Tech Lovers
Alison Lurie, 2 years ago
3 min

read
646
This Christmas will likely feel a little more special than usual.
Many families have gone without seeing relatives or loved ones for a year or more, and despite the anxiety produced by the concerns over the omicron variant, lots of relatives will be seeing each other for the first time in months or years.
For those who actually enjoy giving gifts — and missed out on the big family gatherings that were largely avoided during Christmas 2020 — Christmas 2021 may represent a return to something like normalcy, and a chance to see someone smile over an unexpected present.
And this article is all about the unexpected. After the craziness and stress of the last two years, a little frivolity will likely be welcomed by nearly everyone, and few things are more frivolous than a completely impractical gift.
Here are a few totally unnecessary but also kind of amazing gift ideas for the tech-loving members of your inner circle.
Special Edition Gaming Chairs
Serious video gamers spend a lot of time sitting. If you're a fanatic about League of Legends or Far Cry — or you have a relative who feels that way — nothing will make them happier than these stylized gaming chairs from Noble Chairs.
The company has produced an eye-popping League of Legends chair inspired by fan-favorite character Jinx, as well as a chair dedicated to Far Cry 6. One commenter on the YouTube video showing off the Jinx chair said "As a guy, even I want to buy this! Pink is obviously not my color but that's just how awesome Jinx is as a character!"
Given that League of Legends just got a Netflix show that has been well-received by both critics and fans, that could be a particularly good option. But make no mistake: the chairs are not cheap, so this would be the "big present" for someone really special in your life.
Buy Partial Ownership of High-End Collectibles
Liquid Marketplace is a fascinating new idea for a business.
Essentially, the company, which was launched in 2021, provides a platform for users with the opportunity to purchase, collect, exchange, and sell fractional ownership interest in rare collectibles.
The idea of partial ownership is made viable through digitized tokens. "When you purchase a tokenized portion of a collectible on Liquid Marketplace, you become a genuine co-owner of the collectible," the site says, which shows photos of some of the most valuable trading cards in the world, from iconic Pokemon cards to Michael Jordan and Jackie Robinson.
"The secure and reliable platform used by Liquid Marketplace offers a new way of owning, trading, and liquidating collectible assets by creating a new marketplace for users of all demographics to access and take advantage of," said Sheldon Inwentash of ThreeD Capital, which just invested in the company.
If you have a collector in the family who also loves crypto and blockchain, this could be a unique gift that they'll never see coming.
Professional Cocktails Without The Work
Do you have a relative that loves their Keurig coffee maker? Does that person also love alcohol? Then this could be the perfect gift for them.
Robots have never been as cool as this incredible machine called the Bartesian, which is basically a sort of Keurig-style bartender that can quickly make you dozens of different and delicious alcoholic beverages.
You just insert a cocktail capsule in the machine, choose a "strength" and press mix, resulting in a cocktail in seconds. According to the company's description on Amazon, the capsules were created by "master mixologists," and include margaritas, whiskey sours, and old fashioneds, among many others.
But with a nearly $350 price tag, it's also not cheap, so make sure that you're giving this to someone who likes to drink!
There's never been a better time to celebrate the holidays with something frivolous. Make this Christmas special by getting an unexpected gift for someone you love.
Related posts