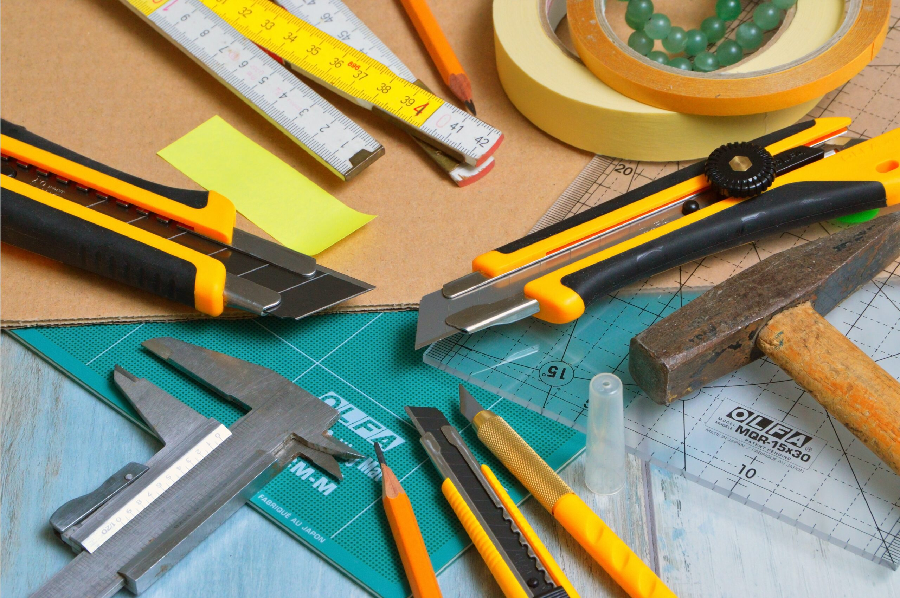 Many of you must be enjoying doing a DIY project, or even if you are not, you need to keep a toolbox at home so that in times of emergency, you may need a few essential hand tools.
There are a few tools that will be needed by almost everyone at your home. What tools you must keep in your toolbox? This is what we are going to discuss in this small post.
Mektronics is one of the well-known suppliers of various hand tools that you will need at your home. You can choose to buy your required tool from their website at https://mektronics.com.au/.
The following are the few essential tools that you must keep in your toolbox.
Wrecking bar
Toolbag
Spirit level
Shifting spanner
Screwdrivers
Saw
Sander
Safety glasses
Pliers
Measuring tape
Leather gloves
Impact driver
Handsaw
Hammer
Earmuffs
Drill
Clamps
Caulking gun
Carpenters pencil
Adjustable wrench
Let us discuss a few essential tools that you will need very frequently to do various small jobs at your home.
Ensure you pick a reliable screwdriver set, which includes both flathead screwdrivers as well as Phillips in several sizes. Screwdrivers can have multiple uses besides tightening screws. You can also use for opening any paint tins, scrape and lever small objects.
What kind of saw you will need will be determined by the work you will be doing. Toolbox saws are fantastic for minor work.
These are ideal for following curved pattern and curves, and also other line work. A circular saw or a mitre saw are good choices for major projects around your home, such as installing new flooring or decking.
It is almost certain that the surface will have to be properly sanded down before painting. Investing in a certain handheld sander for creating a perfectly flat surface for the application of lacquer and could save you ample of time and work.
You are better off just by hiring a professional or renting a certain floor sander to handle bigger chores such as flooring and decking.
A classic claw hammer for a builder is a must-have in any toolbox. Try to hold a few hammers of different brands in your hands, you will notice that they all feel different. Select such option that is quite appropriate to your use and is also within your budget.
The handle should be comfortable in your hand, and also the weight must be manageable. Usually, people's preferable size is a 12oz hammer, however, based on your power, you may also choose a 10oz.
Another important item on your tool list needs to be a cordless drill. This will only make the DIY undertakings far more simpler than fumbling with screwdrivers and hand drills. You could use specialty drill bits for tasks like sanding or cutting huge holes in addition to drilling holes and also driving screws.
Most cordless drills are available with 2 rechargeable batteries, allowing you to charge one and swap the other when that runs out.
If you have all the above tools available at your home then during any emergency, you will not feel helpless.
Related posts