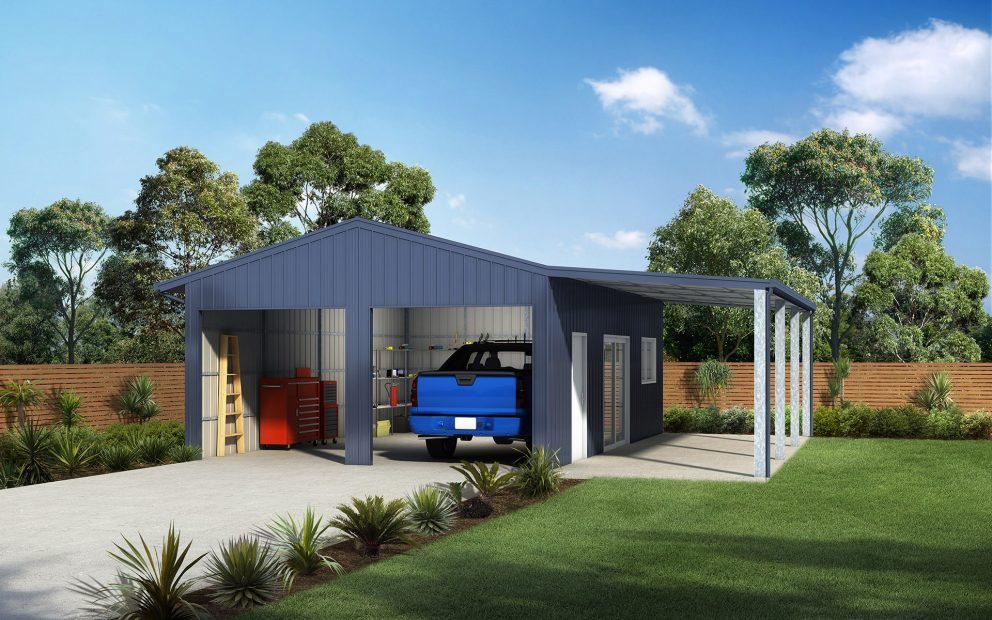 A Comprehensive Guide to Choosing a Garage Shed in Australia
Kim Renner, 3 months ago
3 min

read
112
Choosing an appropriate type of garage shed for your property in Australia is often a challenge, especially if you do not have previous knowledge about the various types of garages and carports that are available on the market. Indeed, if you are looking to add storage space to your property, protect your vehicles or create a functional workshop area for a variety of different reasons, you could think about installing a garage shed from a reputable supplier in Australia. If you are looking to make an informed decision, then you should carry on reading this article because you will be able to learn about the most important factors to consider whenever you want to choose a garage shed for a property in Australia. This comprehensive guide can provide you with a number of considerations that will be able to help you choose an appropriate garage shed that meets your requirements and can withstand the extreme Australian climate.
One of the most important factors to consider whenever you want to choose garage sheds in Australia is to assess your unique requirements. By considering the number and size of the vehicles you want to park in the garage, along with any extra storage needs you require, you will be able to determine which garage shed would be appropriate for the property. It is essential to identify whether you need the space for a workshop or to carry out other activities while understanding your particular needs will help you to determine an ideal size, layout and level of functionality in the garage shed.
Select the highest quality materials
Another important factor to think about when you want to choose a garage shed in Australia is to ensure you choose high-quality materials. Indeed, garage sheds that are constructed from the highest quality materials will be able to withstand Australia's extreme climate. Steel is one of the most popular choices for garage sheds, especially because of its durability and strength, while it is also resistant to corrosion and pests. As a consequence, you should choose wall, roof and wall panels with superior insulation to protect the interior from the extreme temperatures of the Australian climate.
Choose customisation options
Lastly, whenever you want to install a garage shed on your property, you can evaluate the design and choose from several customisable options, according to your own individual needs. Moreover, by looking for features, including natural light, ventilation, insulation and storage space you will be able to identify whether a particular garage shed would be appropriate for your requirements.
Determine your requirements whenever you want to buy a garage shed

Use the highest quality materials

Choose from a number of customisable options
Therefore, to summarise, selecting a garage shed in Australia can involve careful consideration of several factors, especially using the right materials and determining an appropriate design for your requirements while you should also contact a specialist company to determine which type of garage shed would be appropriate for your property.
Related posts