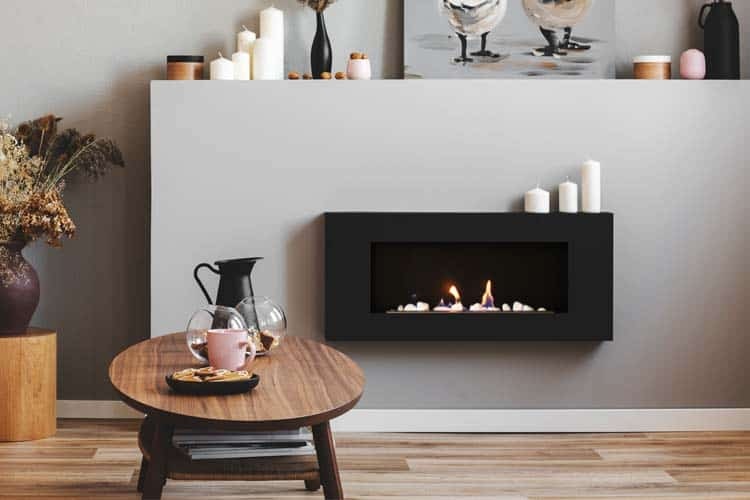 9 Things To Consider When Buying A New Electric Fireplace
admin, 2 years ago
3 min

read
860
Whether you've just moved into a house or you want to enhance your fireplace, opting for a wall mounted electric fire will provide you a couple of wonderful benefits. Electric fires are known for their easiness to install and maintain — and these come on top of their being energy efficient.
If you're trying to pick for the best wall mounted electric fires in the market that suit your place best, then this read is for you. Here are nine things you should consider when burning a new electric fireplace.
Measure your space accurately. First and foremost, you have to determine which room will the electric fire be installed in. Take note that you should not let one unit heat up your whole place. Once you've decided, make sure to measure up the particular site in order to get the right size of electric fire.
Determine which type of unit is suitable for your space. An electric fireplace can be wall mounted or freestanding. Fireplace inserts are also available if you already have an existing one in traditional style. Many opt for a wall mounted electric fire because they help you maximise your space.
Know your heating options. An electric fire can operate either as a heating supplement or simply a display that can mimic a real flame. Depending on your purpose, you should know that your hearing options are and which one will meet your objective.
Check out the extra features available for you. Wall mounted electric fires can come with different features, like LED lighting, remote control option, and automatic timer. You can choose from these extra functionalities to help you optimise your electric fireplace.
Check the site's electrical requirements. Because this type of fireplace is powered by electricity, you should also assess the electrical requirements you'd need. Is the site where the fireplace will be installed to have the right circuitry to accommodate the unit? Do you have the budget to hire an electrician to help you with your electrical needs?
Choose the right fireplace trim. Fireplaces have different sizes, styles and designs. One way to make it fit the room where it will be placed is to choose the right trim for your electric fire.
Consider the look of your room. As stated above, a fireplace's trim can significantly change the way your unit can suit your room, aesthetically speaking. So when buying an electric fire, you have to consider the impact it will bring on the look of your room.
Consider your personal style. When you're buying a wall mounted electric fire, you should also take into account your personal preference. Because it will be a vital part of your place, you have to choose something that fits your lifestyle.
Purchase only from a reputable supplier. Because of its consistently growing popularity, more and more people are now switching to electric fireplaces. To make sure you make the most of your every penny, buy only from a trusted supplier. Look for online reviews and do your research properly.
Related posts