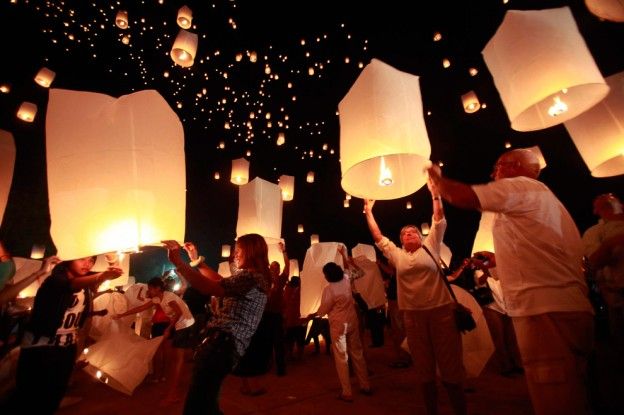 8 Memorial Candles You Can Light When Remembering Your Dearly Departed
Clare Louise, 1 year ago
3 min

read
560
When it comes to remembering a loved one who has passed away, we try our very best to make it special. However, with so many options to choose from, we somehow find ourselves a little bit overwhelmed. The key to remembering the dearly departed is to make it simple but thoughtful, this is what memorial candles can offer.

'Til Death Do Us Part Memorial Jar Candle

Did you know that roses are a symbol of eternal love? This is a simple yet thoughtful detail to remember when trying to honor a loved one.

Unfinished Story Memorial Jar Candle

This memorial jar candle is for those whose stories were cut short because of how life is so finite. Remember that the story does not end there.

My Daughter Memorial Jar Candle

Losing a child is one of the most challenging and difficult experiences any parent could have. This memorial jar candle is a great way to remember her.

Mother's Goodbye Memorial Jar Candle

Losing a child is as difficult as losing a parent, especially a mother. Mothers are always there to help you, from tying your shoelaces when you were a kid to helping you move into your first apartment as an adult. This is a thoughtful way of saying goodbye to her and remembering all of the good memories you had with her.

Those We Love Memorial Candle

The truth is that we don't know when or where we will have our last moments with someone, which is why it's important to cherish every waking second with them. Some deaths are very unexpected that they'll leave us in so much sadness and despair. For those who have lost someone, these memorial candles are perfect for remembering them.

Blessed Are Those Who Mourn Memorial Candle

Everyone goes through different grieving stages. As a friend of someone who recently lost a loved one, it's up to you to be patient and be ready to lend a helping hand whenever. If you're looking for sympathy gifts, this memorial candle is an excellent option.

This candle has the proverb from Matthew 5:4 which is "Blessed are those who mourn, for they will be comforted" and "In loving memory of". You can also customize this with the dearly departed's name.

Message to Heaven Candle

This sympathy candle is perfect for those who are going through such a loss right now. It can be personalized to the dearly departed's name, and you can choose from various scents.

Happiest Memories Candle

This candle is printed with majestic things, such as flowers and butterflies, all things that are full of life. It also features the words "My happiest memories have you in them. . .". In addition, you can also customize this to show the departed's name and optional dates.

Memorial candles serve as a reminder for everyone. As mentioned, life is beautiful because it's finite. This is truly a beautiful reminder for everyone to cherish what you have now.
Related posts