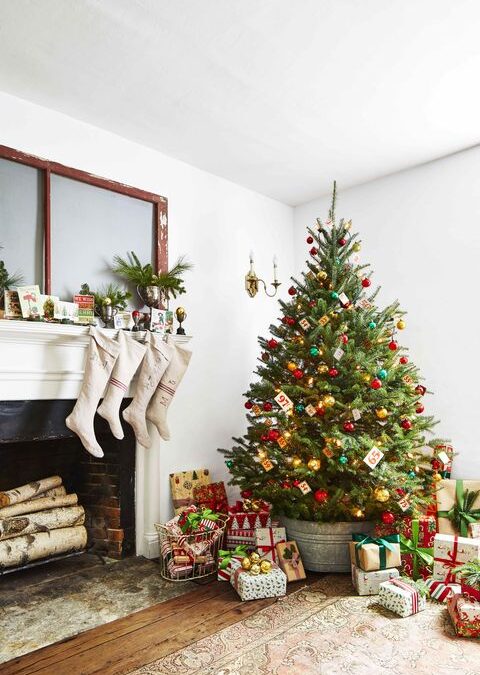 As kids, you probably looked forward to the holidays all year long. Were you excited for school break and anticipated presents under the tree? But fast forward several years later, and as adults, you might be all too familiar with the hard work going on behind the scenes to make these moments happen. Today we're sharing a few tips and tricks to make tree decorating with the kids fun and stress-free. And in case you're wondering, you won't have to spend a ton of money on expensive crystal ornaments if you want a bit of sparkle. All you need is a bit of preparation and some personalized kids ornaments for a special touch.

Here are seven tips when decorating your Christmas tree with your kids for the first time.

1. Let them hang ornaments of their choosing

Decorating the tree with your kids lets you have those important bonding moments while making memories that you will look back on in years to come. Instead of copying the décor on shop windows or magazines, let kids choose a few ornaments they like and hang them on the tree. This is the perfect opportunity for them to hang any personalized kids ornaments that they have in their room. Seeing their ornament on the tree will make them feel more that they're part of what makes the tree special.

2. Make it your own

If you're decorating the tree for the first time, this is the perfect chance to start a new tradition of gifting your kids their own personalized baby ornaments that can hang on the tree. This is a lovely practice that they can look forward to every year and will make your Christmas tree truly unlike any other. As they grow older, you can transition to personalized kids ornaments and enjoy how the messages and designs evolve through the years.

3. Preparation is key

Don't wait until D-Day to gather all the things that you want to put on the Christmas tree. Set a box where the tree will go and put items like lights, garlands, ribbons, and ornaments bit by bit. If you have small items like personalized baby ornaments, make sure to place them in a small bag so they won't get scuffed or damaged by other stuff. This way, all you and your kids have to do on the day is hang them up.

4. Bigger isn't always better

Remember that if you get a giant tree that reaches all the way to your ceiling, it requires more work and more décor. If you don't have the time or energy, a smaller tree will be more manageable, and the kids won't have a hard time reaching up to hang an ornament.

5. Don't try to finish it in one day

This isn't a sprint, it's a marathon. So take it easy and do it bit by bit. Maybe hang personalized baby ornaments today and save the lights and star for tomorrow.

6. Set the mood

Decorating the tree should be fun! Turn on some music and put out some snacks for the kids. Don't think of it as work because then you'll be missing out on a special bonding activity. You can even dress up and dance around while decorating!
Related posts