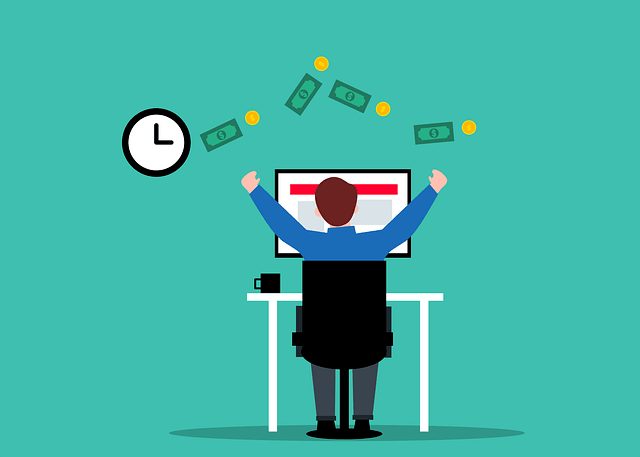 7 Things Business Owners Must Consider When Choosing A Delivery Company
Herman Walker, 12 months ago
6 min

read
893
As a business owner, making sure that your products get delivered on time is a huge factor. The whole delivery process and service is a crucial aspect of your company. It can help ensure a good reputation in the market and, at the same time, to your customers. Some business owners prefer to handle or utilise their own in-house delivery services. For instance, they have assigned drivers and vehicles for delivering here and there. However, if you are a startup and just recently launched, getting a delivery company in Singapore would be nice to help get started.
Outsourcing or hiring a third-party company can help in saving time and fuel costs. Also, you will not have to worry about dealing with the insurance of parcels, licences, taxes, and other regulations that concern the delivery. A trusty delivery service in Singapore can do that for you. With the multiple choices of courier companies in the country, choosing the one is crucial. Here is a list of things to consider when looking for a delivery company.
TOP 7 THINGS TO LOOK FOR IN DELIVERY SERVICES
CUSTOMER SERVICE
72 and 13. Take note of those numbers. According to a study made in Las Vegas in April 2015, 72 per cent of customers will share how good their customer service experience is with around six to seven friends. While 13 per cent will warn at least fifteen friends about a bad experience or poor delivery service. Negative feedback can make or break your brand. That is why having good customer service is necessary for your consumers.
When choosing a delivery pick up service in Singapore, it is highly critical to look for one that provides premium and quality service. Select a courier with high-quality delivery services and has friendly and punctual drivers. Also, choose a courier company that you can easily get hold of on the phone. Having a courier with 24-7 customer service is one of the things you must consider for your business.
RANGE OF SERVICES
There are many delivery service companies in Singapore that can apply and cater to your needs. There are document delivery services, international freight services, remote collections and return services, bike delivery services, and many more.
It is vital to hire a pickup and delivery service provider in Singapore with a wide range of available services, whatever your business and products are. Even if your needs are limited right now, considering this factor is helpful in the long run. If you aim to expand and introduce new products someday, you can look for a courier partner that can provide a full range of delivery services.
PRICE AFFORDABILITY
As a startup business owner, saving costs is particularly significant for you. Look for several options and enlist those that are within your means. However, when choosing a cheap option for a delivery company in Singapore, avoid compromising the quality. You can have an affordable alternative that offers premium and excellent delivery services.
Also, look out for hidden charges and fees, such as taxes, fuel costs, insurance fees, and the like. If you really want to acquire positive customer service experiences, go for the best options in the delivery service industry in Singapore. These choices may be costly, but they are worth the price.
RELIABILITY
One of the most crucial factors to look out for when choosing a courier service is reliability. Every penny is valuable for startup business owners. That is why when looking for a delivery pick up service in Singapore, choose one that is highly reliable for your company. Pick a company that does not and will never let you down under any unforeseen circumstances.
Delivery reliability is often overlooked, but it is one of the keys to positive customer service. The timely compliance should accord with your promised and given date of delivery. It counts and is highly essential for the customer's perspective. As a startup, you must look for a reliable, punctual, and professional pickup and delivery service in Singapore.
LOCATION AND AREAS COVERED BY DELIVERY SERVICES
Did you know that 85 per cent of Singaporeans utilise courier companies from all over the country? These are mostly women of ages 25-40. When you search for a delivery service in Singapore, consider a courier that can provide services from any place across the country.
Are you planning to sell internationally? Will you only deliver in specific cities and areas in the country? You need to know that your partnered delivery company in Singapore can fulfil those orders. Some of the courier companies offer delivery services internationally but take note of the hidden charges. For a hassle-free way, select a courier company that can manage both domestic and international deliveries instead.
TECHNOLOGY AND TRACKING CAPABILITY
The advancement of technology can provide great IT solutions to almost all companies. Consider looking for a pickup and delivery service in Singapore with an effortless tracking solution. Nowadays, many companies offer various ways to check your deliveries. It can either be a site or through a mobile application. While using the app or site, you can track if the parcel is currently on the road. You can also see the expected arrival time of the delivery and update your customer about it.
Also, you can check for real-time and accurate updates regarding delays there. So, choose a delivery company in Singapore that offers a detailed tracking capability.
EXPERIENCE
Lastly, one of the factors to consider in a delivery pick up service in Singapore is their level of experience. Ideally, you must choose a courier company that aligns with your field of business. For instance, if you sell food, look for a delivery company that offers food delivery services. Also, choose an established and known delivery company in Singapore. This way, you can be sure they are reliable enough to provide you with a good delivery service.
Takeaway
Delivering excellent and consistently great customer service is one of the backbones of your business. Having a reliable delivery company in Singapore is the secret to a successful present and future. A good customer service experience can result in a higher rate of customer satisfaction and company loyalty.
Developing deep connections with your customers takes a bit of work, but it will be worth it. Start it with a high-quality delivery service in Singapore.
Are you looking for a partner pickup and delivery service in Singapore? Deliver positive outcomes for your business and good service to your customers with Kindred Delivery. Get in touch with their team today on their website.
Related posts