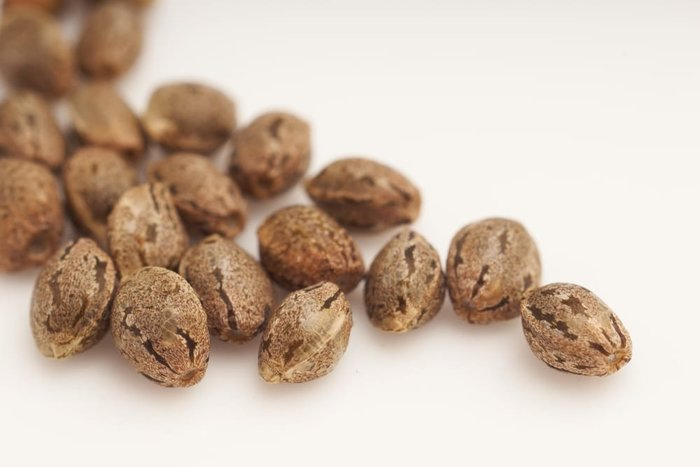 7 Effective ways of selecting pot seeds for retail  
Clare Louise, 2 years ago
3 min

read
589
The greatest challenge in cannabis farming is finding quality seeds. Some farmers are still searching for the best seed bank but in vain. That puts them at risk of encountering losses. It is possible to make profits just by retailing quality cannabis seeds to such farmers. Listed below are effective ways of selecting pot seeds for retail.
Inspectionssssss
You can only make sales if cannabis seeds are in perfect condition. Before buying weeds for sale, carry out a thorough inspection. Online buying is good. However, you must have a good rapport with the seller. It is risky buying seeds in bulk from an unknown source. Hence, take time and visit the seed bank and examine their seeds. That will give you a chance to assess the quality of those seeds.
Marijuana Strains 
When investing in cannabis seeds, have your customers in mind. The winning idea in this business is providing what customers want. Farmers have different preferences when selecting cannabis strains. Many farmers only invest in specific seed strains. Very few will try planting customized seed strains. To be guaranteed sales and higher profits, retail marijuana strains that are on demand.
Quantity 
To make more profits, sell pot seeds in large quantities. Customers want a sensible portion of the seeds based on the amount they pay. If your stockpiles are small, it will be impossible to meet the demand of many clients. That will limit your sales margin. So, increase your stockpiles for pot seeds for sale. By adding your stocks, you will reach out to more customers
Storage 
Wholesalers always sell seeds kept in their store. Never assume every wholesaler depletes his/her stock. Some keep large stockpiles due to the low demand. That increases the risk of retailers buying aging seeds whose quality deteriorated. Hence, buy seeds from wholesalers who properly store seeds in cool and dark storage facilities.
Regulations 
The government strictly regulates and monitors the marijuana business. Wholesalers and retailers must follow the government regulations. Some governments have legalized specific marijuana strains to be planted within their jurisdiction. Thus, offer weeds for sale that are legal in your region. Nobody would risk going to jail for planting illegal cannabis strain.
Discount deals 
To boost your profits in the retail business, strive to spend less on buying cannabis seeds. It is easy to bargain when buying marijuana seeds wholesale. Some seed banks advertise their discount deals online. Take advantage of these discounts to save money. By saving money, you can retail the seeds to farmers at a fair price too. That will attract more customers to your retail business.
Seed bank
To have a successful retail business, partner with a reputable seed bank. The seed banks play a vital role in supplying cannabis seeds. Look for a seed bank with the capability of meeting your increasing demand. The seed bank should have numerous storage facilities filled with pot seeds for sale. With the help of such seed banks, you will have a steady supply of marijuana seeds. That will make you a reliable retailer.
Related posts