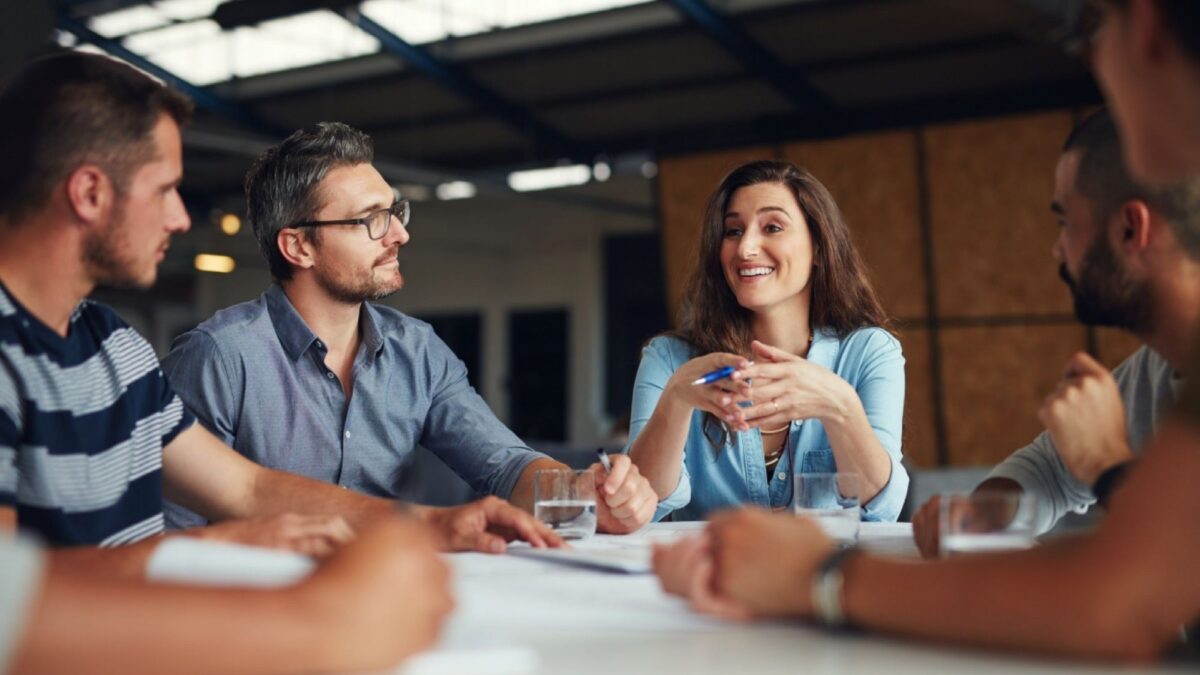 5 Ways to Motivate your Team
Herman Walker, 2 years ago
3 min

read
643
"The best teamwork comes from men who are working independently toward one goal in unison." Rightly prompted by James Cash Penney Jr. on the spirit of teamwork, who was an American businessman and entrepreneur who founded the J. C. Penney stores in 1902. This great quote also calls to action the leader and their tangible role in motivating the employees to work towards a common and shared goal of not themselves but of the organization as a whole.
As a leader keeping employees happy and motivated can go a long way in creating an evident difference in the overall performance and productivity of the organization as a whole as well help build a conducive environment for the growth of not only the organization but as well as the employees. This will bring about manifold merits along with them such as higher levels of staff retention, excellent productivity and creativity in the team, and a great external reputation. If we are looking forward to bring about these positive responses, here are 5 effective ways to motivate and encourage the team.
Recognize and reward:
Appreciation plays a crucial role in providing motivation to be it in our day to day life, academic or career. Similarly, when it comes to workplace, team leaders should recognize the team's efforts and reward them for their performance. These way team members feel valued and are encouraged to give their level best for the company.
Get to know your team:
It will be really significant if the team leaders provide moral support to their mentees. Knowing the abilities, disabilities, strengths and weaknesses of the team members can help make a great difference and will boost their overall performance. So leaders must put in little efforts to know each team member individually and guide them accordingly.
Set challenging tasks:
Practising same stuff, again and again, can land us nowhere. So in order to upgrade ourselves, we should try experiencing new things. Same applies at our workplace too, team leads should work on boosting their teams' performance. This can be achieved by setting challenging tasks for the team members. This way they can learn new ideas and develop the attitude of never settling at the same point.
Encourage healthy competition:
Arranging some competitions or challenges in the workplace is something that everyone can enjoy. It transforms the boring and tiring work hours into fun and interesting hours. No doubt it will make the teamwork more efficiently and increases their willpower. Teams leads can also offer small gift hampers or prizes to the team members as a token of appreciation.
Build team spirit:
It is necessary for the team leads to ensure unity among the team. A team leader must build up team spirit during work hours or outside of the workplace. Only then the team members can be able to perform more conveniently. Setting up sports events or organizing regular activities or having lunch together is a great way to maintain unity build up team spirit.
Conclusion:
By heeding upon the following we can reinforce our team and bring out the best in them to achieve not only individual but collective and growth and success. For instance, we can see Gary Ng who is a Canadian investor and financial entrepreneur. Gary Ng Winnipeg-based entrepreneur has taken his businesses to great heights with strong leadership. 
Related posts