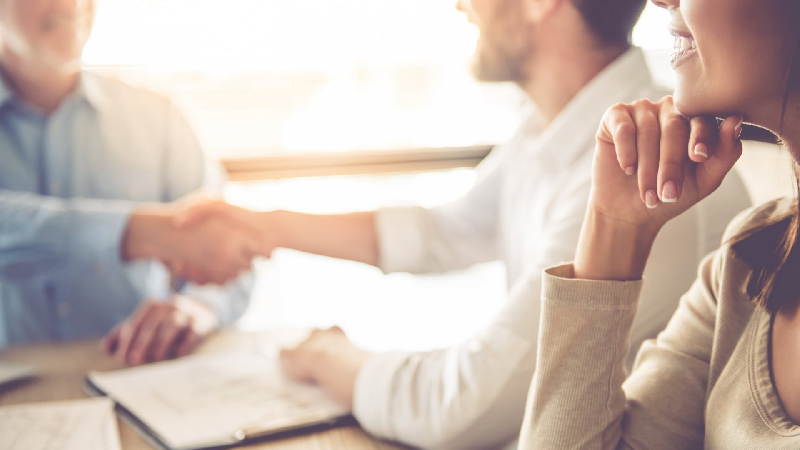 5 Ways to Improve Your Leadership Skills as a Business Owner
Nancy Lyles, 3 years ago
3 min

read
996
Only a great business Idea not enough to have a successful business it also requires the right leadership skills. So what are the things and skills which make you an effective business leader? Extraordinary leaders know that they can consistently improve their expertise. Below are a few tips on how a businessman can improve his leadership skills.
Be disciplined:
To be a good leader, the first and foremost quality is being disciplined. People will judge you based on your behavior, so it's your duty to make sure you be a good example to which, everyone looks up to. Try to develop situational awareness i.e. concentrate on the bigger picture and try to guess the problems even before they occur. This will help you when you are trying to handle projects with tight deadlines.
Always be organized and try to prioritize your tasks. Care genuinely about a person or about your work. Try to follow a schedule and always trust your guts. Don't take your achievements lightly, always celebrate them, and teach others that, this little celebration is what gives them the push they need in order to succeed in the future.
Know yourself:
Recognize your strength and work on your weaknesses. If having good trust between you and your employee is something you are not good at, then try to build a good relationship with your co-workers. Be honest with them and respect their decisions.
Know your opinions with surety, know your values, learn about the principles which bring you success, and always try to focus on the bigger picture, instead of getting disheartened by the smaller ones.
Be fair and considerate to yourself. It's okay to allow yourself a moment of weakness, but make sure you bounce back with a threshold that is off the charts. And always do the right thing, even if it ends up hurting you.
Follow the best:
Being a true leader doesn't just mean controlling everyone, it also means giving up control and follow the best when it is necessary. 
Don't feel threatened by a disagreement, instead, try to learn something useful from it. Always keep an open mind and encourage the people around you. Respect your employees and trust your team. Honour everyone's time as you does yours. Ask and answer the questions. Successful leaders like Kevin Hobbs Vanbex Group CEO and others have major impacts on not only the team members they lead but also their company as a whole. With over a decade of management experience, CEO of Toronto based Vanbex Group a blockchain-based firm, Kevin Hobbs is a strategic thinker with a proactive, creative, and collaborative approach.
Good listener:
Continuously tune in to what others need to state. This will help you find some amazing ideas which in turn help you to improve your business. If listening to someone helps you then make sure you give them enough credit. If someone criticizes you, instead of flipping over listen to what they have to say and try to better yourself.
Get feedback:
Don't forget to take feedback from your peers. It may be good or it may be bad, but feedback always plays a major role in improving your business. Good feedback keeps you motivated and constructive criticism always helps you grow more. It helps you find your strength. It helps you look for better solutions for the major problems which stare at you. It improves your decisive skills and also helps you to be consistent. It helps you utilize your time in a proper way and finally, it makes sure that your success speaks for you.
Related posts