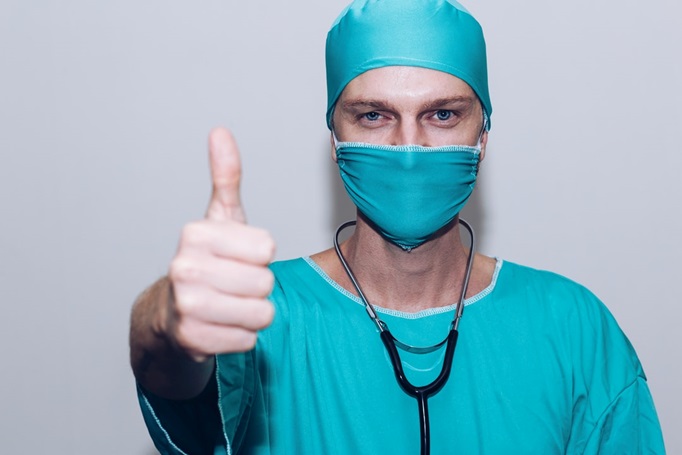 5 Tips to Prepare for Back Surgery
Adam Mosley, 2 years ago
3 min

read
766
Wellness is a top priority for many individuals worldwide, especially the working class. However, tight schedules and other pressures from work can make it difficult to achieve your wellness goals. Sedentary lifestyles at the office and at home can riddle you with numerous back and spine-related problems, including sciatica, scoliosis, and more. Having a back or spine surgery can be a great option if you experience chronic pain in such areas. Here are some tips to help you prepare for your back surgery.
1. Ask all the right questions.
Contemplating back surgery often comes with several doubts. Luckily, specialists love it when patients ask relevant questions about their condition. It's essential to get an expert opinion regarding your fears and doubts rather than reading generalized and opinionated articles that are far from reality. Often, many patients go for the latter, increasing their fears about the causes triggering their conditions in the process. For instance, you may find many platforms online today associating back pain with having fuller busts.
"Can wearing wireless bras with supportive features for bigger busts reduce the pain, especially as you prepare for surgery?" It's common to have these questions. At the end of the day, the best people to answer such questions with precision are qualified specialists. Getting answers from the right sources can also do very well for your confidence, preparing your mind for the surgery.
2. Do some research on your surgeon.
The digital world has significantly transformed the health sector with advanced techniques and innovations like robotic technology leading the way. Many health experts, especially therapists, can also facilitate their practice online today, and it's tempting to search for surgery experts online. For instance, a quick Google query for neurosurgery and orthopedics in Jersey City, NJ, can bring up several options if you're in New Jersey and other surrounding areas.
But it's important to double-check your options before making the final call. Therefore, assessing the multiple spine experts, you find online based on their medical certifications and years of experience can be a good idea as you prepare for your surgery.
3. Eat a healthy diet.
The spine plays an important role in your nervous system. It's the foundation of your ability to perform physical tasks due to factors like weight and muscle mass. Therefore, your back may have more stress to handle if you go into surgery when you're not in your best state of health. Surgery recovery can be difficult because your body is in a weakened state. It's essential to eat a healthy diet and try to avoid cravings for processed foods.
According to nutrition experts, the meals to consider as you prepare for surgery should have a healthy balance of unprocessed carbohydrates, lean protein, and vegetables. Healthy carbohydrates like sweet potatoes, bananas, and buckwheat can also complement your healthy eating efforts as you prep for your back surgery.
4. Choose light exercise.
Exercising can be the best place to look for a string of comfort if you have chronic back pain and other muscular disorders. But this is subject to your situation's nature and the type of spine operation you're prepping for. Generally, more activity in your spine can build up its strength and structure. Exercising can also increase oxygenated blood flow through your spine. Also, you're likely to respond better to post-surgery trauma if you have stronger and healthier muscles.
5. Avoid bad habits like smoking.
It's important to give up activities that have the potential of increasing your chances of having complicated post-surgery symptoms. And smoking should not be entertained if you're prepping for back surgery. You might think that smokeless products are the best option. But keep in mind that the nicotine in other products can interfere with bone healing and increase your risk of infection.
Your back surgery should be a smooth experience if you follow these tips. Feel free to consult your doctor for more helpful tips.
Related posts