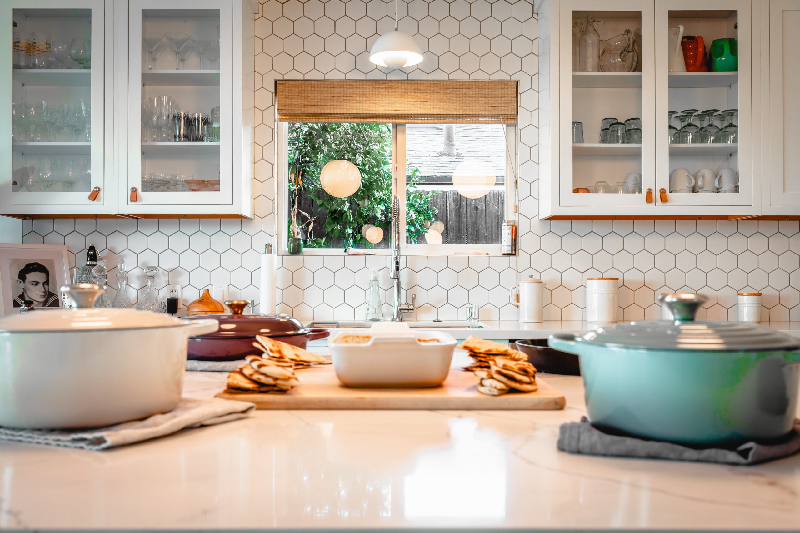 5 Things To Consider Before Remodeling Your Kitchen
Nancy Lyles, 3 years ago
2 min

read
983
Remodeling a kitchen is both an exciting and intimidating endeavor. The kitchen is the heart of almost every home. It is where family and friends gather during holidays and parties, regardless of how comfortable and spacious the living room is.
You want your space to be functional and inviting, and you don't want to be without your kitchen for any longer than necessary. Here are five considerations to think about before you start the remodeling process.
1.    What Is the Reason for the Remodel?
Your remodel needs to be centered around your reasons for undertaking the project. If you plan to sell your house in the near future, plan your design and project around what will give you the most bang for your buck in listing your house. If you are remodeling for your own use, then you want your design to work for you and your family.
2.    What Is Your Design Taste?
Take some time to figure out what interior décor appeals most to you, but keep in mind functionality in the process. If you enjoy cooking and spend a great deal of time preparing cuisines Montreal for friends and family, make sure your new kitchen meets those needs. If you have a large family, you might want a space organized around family activities in the kitchen.
3.    How Functional Is the Current Layout?
Think carefully about the current layout of the space. What works and what needs to change? This is an important step. You don't want to get all the way through the remodel and realize that the space still doesn't work for you. If you need to reconfigure the floorplan, now is the best time to do it.
4.    Do You Need Electrical Work?
If your house is older or you are changing the layout or lighting arrangement, you need to be sure that the electrical work adheres to regulations. Have your current electrical conditions inspected by a qualified person. If your kitchen needs rewiring, be sure you have a qualified contractor who can get the job done right.
5.    What Is Your Timeline for Completion?
Whether you complete the renovations yourself or you hire a contractor, you need to know how long you will be without a kitchen. Major renovations can be a lengthy process, and delays are frequently inevitable, but having an understanding of the timeframe helps you or the contractors to stay on top of the project.
Getting your remodel off on the right foot takes careful consideration of functionality, tastes, layout, major electrical needs and timing. Creating the right kitchen for your family will provide you with a space to create memories for years to come.
Related posts