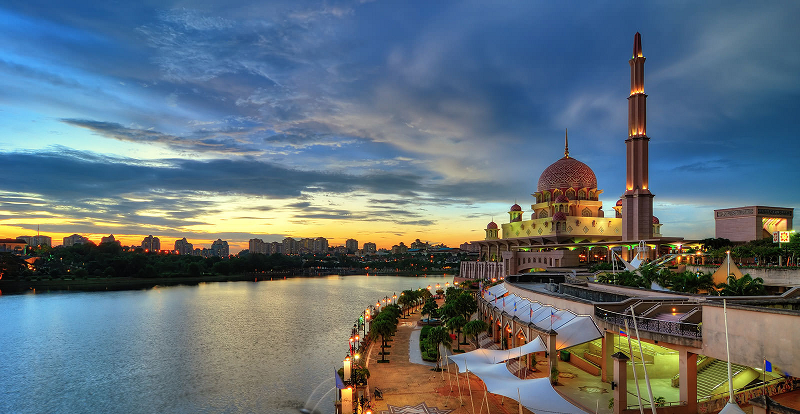 When we go to abroad, there are some basic questions which are essential to be answered. Some of the common topics are – what to do in the city, where to stay, where to eat, best time to visit, how to get around, the best places for sightseeing, and shopping, etc. Here, we will give you some of the top destinations in KL which are worth visiting. So, book your Singapore to Kuala Lumpur flight in affordable range to spend a special holiday with your family this year.
Petronas towers
The Petronas Towers are not only the most famous tourist spot in Kuala Lumpur, but all over Malaysia. Every day thousands of visitors flock at the foot of the towers, night and day, to take a picture. There are several street vendors offering photo service there. You can visit your lookout and go through the corridor that connects the 2 towers. On the first floors there is a huge shopping mall, and the rest are occupied by offices of several national, and foreign companies.
KLCC Park
KLCC Park stands at the foot of the Petronas Towers, is a place of tranquility in the city and a project. You can have a nice walk in the morning while taking pictures of the Petronas, without the crowds crowding in front of the main entrance to the towers. Access to the park is free, open from 7am to 10pm. The place has trails, beautiful water fountains, children's toys and is frequented by local families and tourists.
Bintang walk
In Bukit Bintang shopping district is Bintang Walk, a boulevard that houses many shopping malls, restaurants and department stores. It is a very busy place, it reminded me a lot of the Orchard Road area in Singapore as the place is also a major shopping center. The biggest and best mall out there is the super-complete Pavilion KL, with dozens of restaurants, and stores. There are many shopping malls, hotels and dining options in the area, with patience you can find good prices.
St. Mary's Cathedral
St. Mary's Cathedral is one of Malaysia's oldest Anglican churches, built in the late 19th century by the British administration during the colonial period.
Sri Mahamariamman
A Hindu temple located in the immediate vicinity of Chinatown. If you are passing through the area, check out its details and ornaments. It was founded in 1873, but in 1968 a new structure was built, the 'Raja Gopuram' tower.
Related posts