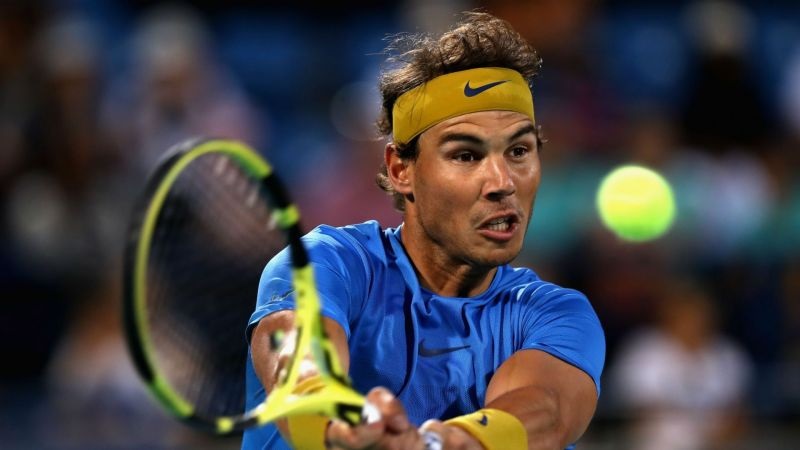 5 Interesting facts about Rafael Nadal
Nancy Lyles, 3 years ago
2 min

read
1161
Known as the 'King of Clay', Rafael Nadal is a Spanish professional tennis player. He is currently ranked world no. 2 spot in men's singles tennis by Association of Tennis Professionals (ATP). The Spaniard has clinched 17 Grand Slam singles titles in his career so far and remains among the favorites of the sports books to win the most recognized international tennis tournaments.
Fact #1 – Naturally right handed
As one of the most famous left-handed players in tennis or rather left-handed sportsperson in the world, Rafael Nadal is actually right-handed by birth and in every other facet of his life. At an early age, his uncle and longtime coach Toni Nadal, who also introduced him to the game of tennis, noticed that he was hitting two-handed forehands off both sides. He discovered that Nadal's strong right-handed backhand could become a serious threat later in life, and gradually trained him to play left-hand. 
Fact #2 – Picking tennis over soccer
Rafael Nadal is the nephew of soccer player Miguel Angel Nadal who played for FC Barcelona and RCD Mallorca at the club level and earned 62 caps with the Spanish national team. There came a point when Nadal had to choose between continuing with soccer or pursue tennis full-time. At 12 years he made this crucial decision and chose tennis, and earned worldwide recognition on his own and still never ceases to amaze us every time he is on the court.
Fact #3 – Nadal Asteroid
Discovered in 2003, there is an asteroid which has been named after Rafael Nadal. The asteroid was previously known as 128036, is of 4 Km in diameters and travels through space at a pace of 20 Km per second. 
Fact #4 – Featured in a Shakira music video
Rafael Nadal played the love interest of Shakira in the music video for Gypsy, which is from her album She Wolf. Nadal is good friends with Shakira, as well as her long-time boyfriend and Spanish professional soccer player, Gerard Pique.
Fact #5 – Rafael Nadal school in India
Nadal started Nadal Educational and Tennis School (NETS) at Anantapur, Andhra Pradesh, India in the year 2010. The academy is housed at Anantapur Sports Village. The school aims at holistic development of underprivileged boys and girls. The facility was started with 90 children but currently there are a total 226 participants. 
Related posts