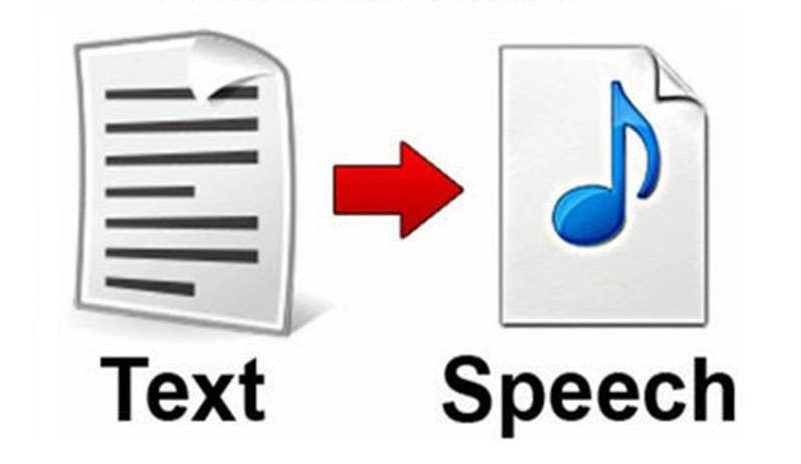 5 Best Free Online Text To Speech Converters
Adam Mosley, 3 years ago
4 min

read
2435
You have been wanting to read your favorite author's latest book since many days, but somehow don't find any time for it in your busy schedule. What if you can simply convert the eBook into an mp3 file?
This way you can listen to the audio while you are running, working out at the gym or commuting to work. There are many desktop software and also online tools to convert text to speech (TTS). However it is not easy to find free and good ones.
Most free online text to speech conversion tools are severely limited, allowing only few hundred characters or do not give any download option. In our search for free Text To Speech Online Tools, we found five best ones which we are listing here.
1. iSpeech
iSpeech lets you upload files of various formats such as PDF, Word, RTF, MS PowerPoint, MS Excel, TXT and HTML files. You can also copy and paste the text, or enter URL of the web page you want to convert. iSpeech requires you to register for free before you start converting. After the audio conversion of text is done, you can listen, download and even share the mp3 file on most of the popular social networking sites.
You can also create a Podcast of the audio.  If you are owner of a website or blog you can get the embed code for the created audio file. You can customize the look and feel of iSpeech's player and embed it on your site. All your conversions are remembered by iSpeech and are accessible from the 'Library', where you can listen to and download them whenever needed. The speed of the speech can be adjusted to your liking.
2. YakiToMe
YakiToMe (Voice of the web) lets you convert text from a file, RSS or even Emails into mp3 and wav formats. You can choose from four languages, English, German, French and Spanish and also 10 different male and female voices. YakiToMe also requires free registration to get started.
Once you choose to convert, the conversion is queued and may take some time to be completed. You can listen to and download the converted audio file to your PC. All conversion history is stored, so you can access them anytime. With YakiToMe you can adjust the speech speed, browse public podcasts by keywords, topic, popularity and listen to them. The converted mp3 file has a short YakiToMe promo included at the end of the track.
3. vozMe
vozMe is a simple online Text To Speech tool which does not require any registration to use. You can simply copy and paste the text in the text box, choose either Male or Female voice and in a few clicks you will be able to create and download the mp3 audio file to your PC.
With vozMe's browser bookmarklet, you can get text to speech conversion of web pages from within your browser. Currently, vozMe'sbookmarklets are available for Firefox, Opera and Internet Explorer. Selecting the text and clicking on the vozMe button in your browser will let you hear the converted text. Separate bookmarklets are available for male and female voices. vozMe does not support uploading of files for conversion.
4. AnyConv
AnyConv, a popular and free online file conversion service, has added text to speech conversion. You can simply upload your input file in TXT, DOC, DOCX, EPS, PDF, RTF, WPD, WPS formats and convert it into an mp3 audio file. AnyConv has an upload limit of 50MB for files.
5. ivona
ivona has a free text-to-speech conversion service where you can copy paste the text to be converted and choose a voice from several available male and female voices. ivona's text to speech reader lets you listen to the audio preview of the text before downloading it. Since ivona mixes up free and paid conversion services in the same interface, it is a bit confusing for first time users of free conversion.
Click on 'Download' and  choose 'Download without registration' in the following window. There after choose the Free license, the desired recording format (mp3, ogg, A-law) and agree to their terms of use. Now the price comes down to $0.00 and you can download the audio file by clicking on 'Buy Now'.
The free version mixes background music to the converted audio file and also a short self-promo at the beginning and end of the track. Though ivona has a not so easy to use navigation for free users, it is still worth a try, considering the advanced pronunciation improvement feature of it's text to speech engine.
Related posts