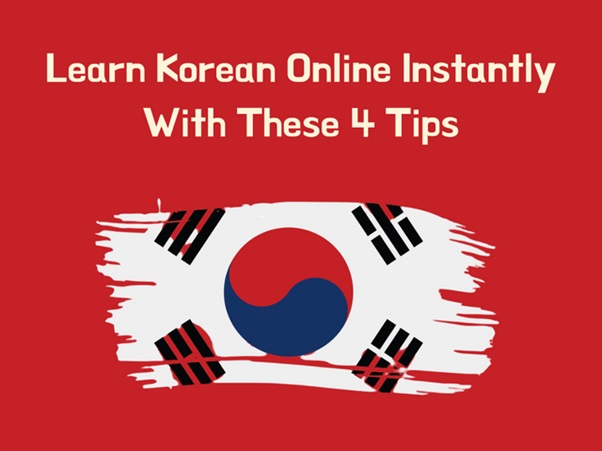 4 Ways To Learn Korean Online Instantly This 2022
Herman Walker, 6 months ago
5 min

read
346
When you hear the word Korea, what is the first thing that enters your mind? BTS? Kimchi? Korean glass skin? These influences of Korea in pop culture have sparked the interest of many to learn the Korean language. But why have people become so interested in Korean culture?
South Korea is one of the countries that embraced modernisation without sacrificing its century-old culture. The skyscrapers, stark lighting, and noise of the capital city, Seoul, may drown you; but in the heart of the same highly urbanised metropolitan lies the well-preserved and protected 600-year-old Gyeongbokgung Palace.
No wonder many people want to learn the Korean languageHangugeo; they are truly captivated by the rich culture and tradition of the East Asian country.
But what if you don't have time to attend face-to-face classes to learn basic Korean language lessons for beginners? The key is learning online!
Learn Korean Online Instantly With These 4 Tips
To learn Korean online, all you need is a laptop or smartphone, an internet connection, and perseverance.
Here are some hacks and tricks to learn Korean instantly:
1. Enrol in a Korean language online class
You don't have to go to an academic facility to learn Korean. In fact, many language centres today offer online classes. It caters not only to younger people but also to adults who can't attend classes physically.
You can find reputable language centres that offer offline and online classes or freelance tutors and native speakers who teach Korean online.
There are several factors you need to consider when choosing a Korean class.
Firstly, the reputation and experience of the tutor or language teacher. Don't choose any available classes. Look for their curriculum of basic Korean language lessons for beginners. Make sure their instructors are qualified to teach English.
Secondly, choose the perfect class size. Online classes typically have five to ten students or a one-on-one tutorial session.
Lastly, pick a Korean class that gives you value for your money. You can compare quotes from different online Korean classes to determine which one is worth your money.
2. Free Korean Lessons
Did you know that there are accessible free Korean lessons online? On YouTube, you can find several tutorials and Korean lesson videos. These can help you learn the Korean language at almost zero cost.
On Spotify, you can listen to Korean podcasts that teach basic Korean lessons as well.
However, these videos and podcasts are usually snippets of the entire lesson. They would encourage you to visit their website for the paid complete version of their Korean lessons or download their e-books for a price.
Nevertheless, these videos will teach you basic Korean language lessons for beginners.
3. Immerse yourself in the Hallyu
The Hallyu or The Korean Wave refers to the phenomenal global popularity of South Korea's culture and tradition. K-pop and K-drama spearheaded the surge of Korean popular culture worldwide, and you can use them to learn the Korean language!
●    K-drama
K-drama or Korean drama are television series made by South Koreans. These dramas have Korean actors and are in the Korean language.
You can learn Korean online effortlessly by watching K-dramas on accessible streaming sites such as Netflix and Disney+. Although they are in the Korean language, these sites provide English and other language subtitles.
By binge-watching Korean dramas, you'll pick up practical phrases Koreans regularly use, such as 'annyeonghaseyo', which means hello, 'mianhaeyo' or I'm sorry, and 'gamsahamnida', which means thank you.
If you plan to watch K-drama, you can start with Squid Game, one of Netflix's most-watched shows of all time. Are you a fan of the American TV series? You will surely love K-drama. Did you know that the American series called The Good Doctor starring Freddie Highmore is an adaptation of the 2013 Korean drama Good Doctor?
Korean movies are making their mark as well. The movie Parasite is the first South Korean film and non-English film to win Best Picture at the Academy Awards in 2020. It also won other awards, including Best Director for Bong Joon-Ho, Best Original Screenplay, and Best International Feature Film.
Who knew you could learn the Korean language entertainingly?
●    K-pop
K-pop, or Korean popular mainstream music, is music that originates in South Korea. What makes K-pop music or songs distinct from other music is their arrangement. The songs comprise vocal and rap parts, and the Korean lyrics may also have several English phrases. Each K-pop song has a choreography synchronised. K-pop music is catchy and hard-hitting, making it addictive.
BTS and Blackpink are the current frontrunners of K-pop today. You can learn Korean by listening to K-pop music. If this music is too foreign for your taste, you can start with K-pop collaborations with your favourite Western artists. The song 'My Universe' by BTS and Coldplay is a good song to listen to since it has Korean and English parts.
4. Language Learning Apps
Another way to learn Korean online is through language learning apps. These apps and software contain a series of basic lessons for multiple languages, such as Korean. Japanese, Chinese, Spanish, French and more.
The best thing about these language apps is they teach Hangul (Korean alphabet) and Hangugeo (Korean language) in a very interactive way. They use games, charts, illustrations, and audio recordings.
Among the lessons they teach are practical phrases, grammar, writing system, counting, and vocabulary.
You can install these applications and software on your smartphone or computer for free. However, you may have to pay a subscription to unlock advanced lessons. The apps' basic Korean language lessons for beginners are perfect supplementary learning material for your Korean online class.
시작!
시작 (sijag) translates to start in English. Are you ready to start your basic Korean language lessons for beginners? Try these four tricks and hacks and learn Korean online!
Enjoy the rich culture of Korea, dance to hard-hitting K-pop songs, and bawl your eyes out at heartwrenching k-dramas by learning Korean!
ONLYOU Korean Language School
ONLYOU Korean Language School provides basic and advanced Korean lessons for all! Visit ONLYOU Korean Language School for more information about its Korean classes.
Related posts