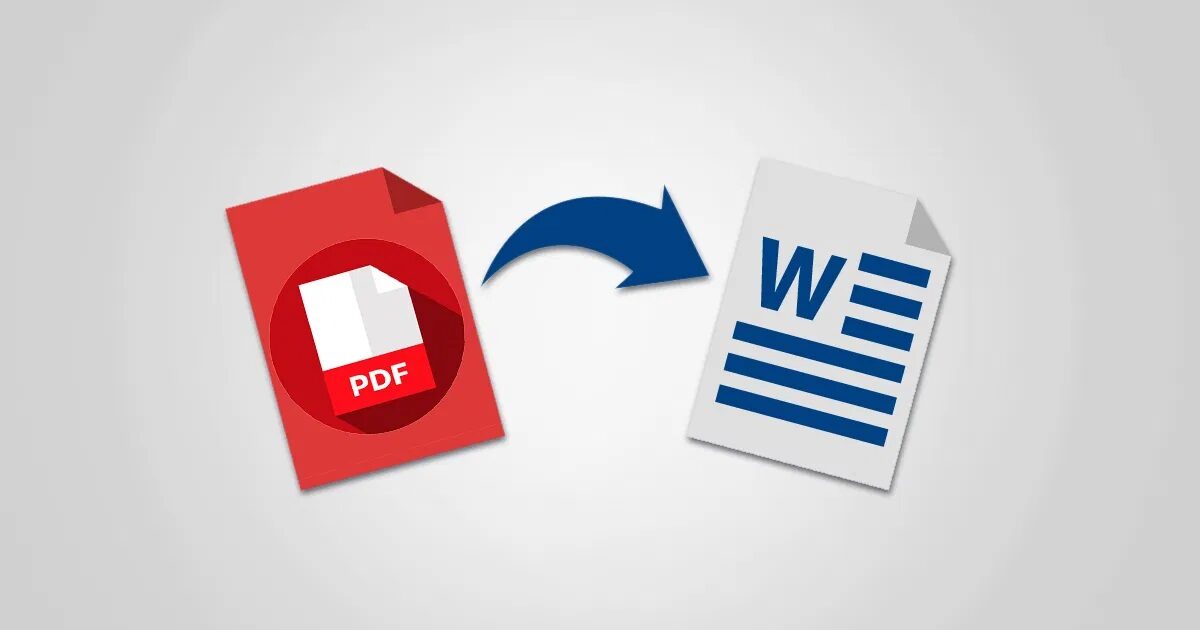 4 Convenient And Efficient PDF To Word Online Converter Tools
Adam Mosley, 3 years ago
4 min

read
678
Portable Document Format, or mostly known as PDF, is the most used format for files and documents these days. The most common reason for this is when you are saving any file as a PDF, you can access the file with any device. It's important to know that keeping your files and documents as a PDF is universal, meaning it's easy accessing it from anywhere as long as you have your device with you. But what if you forgot that you need to edit and modify your files?
This is where knowing about online tool converters comes to light. Imagine you already saved your Word document as a PDF, and at the last minute, you forgot you need to modify your work. What will you do? You're already at school, and your presentation is up in the next minutes. Knowing about online tool converters can be so convenient in times of these moments. With online tool converters, convert your files quickly and efficiently.
Online tool converters are convenient and efficient because you only need to have your device connected to the internet, and you can convert PDF to Word online easily and quickly. Searching for your standard PDF to Word converter tool can be so frustrating because of random pop-ups, the need to register, and whatnot.  Here are the top 4 convenient and efficient PDF to Word online converter tools you want to get your hands on.
PDF Bear
PDF Bear's PDF to Word converter tool is as convenient as it is. It is efficient and free, as well. It's top of the list because PDF Bear is working together with Solid Documents that gives the best service when it comes to PDF to Word conversions, making it the ultimate choice. Converting your PDF files to Word document format with PDF Bear is so simple that you only need a few clicks and ta-da! Your PDF file into Word document format real quick and easy. 
Converting PDF to Word with PDF bear has never been easier. The straightforward and brief steps on their site will guide you. So the first step is to choose the PDF file you want to convert and upload it to their server, or you can drag and drop as well. Then the converter will instantly scan the texts from the PDF file and extract them. Within barely a minute, a newly formatted Word document will be ready for you to download. 
Smallpdf
Smallpdf's PDF to Word converter tool makes you convert your PDF files to Word documents quickly and easily. You can convert your files within seconds, and there's no file size limit. Converting with Smallpdf will never be a hassle because it's free, and you don't even need to register when using their service. Smallpdf has been working with Solid Documents to bring out the best quality when converting your PDF files to Word documents. 
Smallpdf PDF to Word converter converts your files with brief and simple instructions. The first thing to do when you want to convert your PDF is to select the PDF file and upload it to this web-based converter. Then the converter will start extracting the texts from the PDF right away. After clicking "convert," the converter tool will instantly process the conversion, and within seconds, the Word document is ready to download.
Soda PDF
Soda PDF's PDF to Word converter only a few clicks are needed in order to convert your PDF files into Word documents. It's so simple and easy to use, making it so hard to believe that you can use their service for free. When using Soda PDF's PDF to Word converter tool, your PDF file's layout is maintained, conserving the quality of your PDF when the conversion is done. The converter also automatically converts your PDF to DOCX, making it very accessible.
When converting your PDF files into Word documents with Soda PDF, rest assured, it's going to be so fast and easy. Soda PDF's PDF to Word converter tool only has a two-step conversion. The first thing to do is upload your PDF file to simply drag the file and drop it at the box. As soon as you upload your PDF file, the converter will immediately process the conversion. When the process finishes, the new Word document will be ready for you to download.
Takeaway
Getting your hands on a converter tool like these can really take off the workload. It's convenient, efficient and it's free. The four online converter tools listed above sure is worth it. It lets you work less with all the editing and the hassle stuff. You just have to choose what you're comfortable with, though everything about their service is paramount, making you come back for more. With this PDF to Word converter tools, you wouldn't ask for more.
Related posts