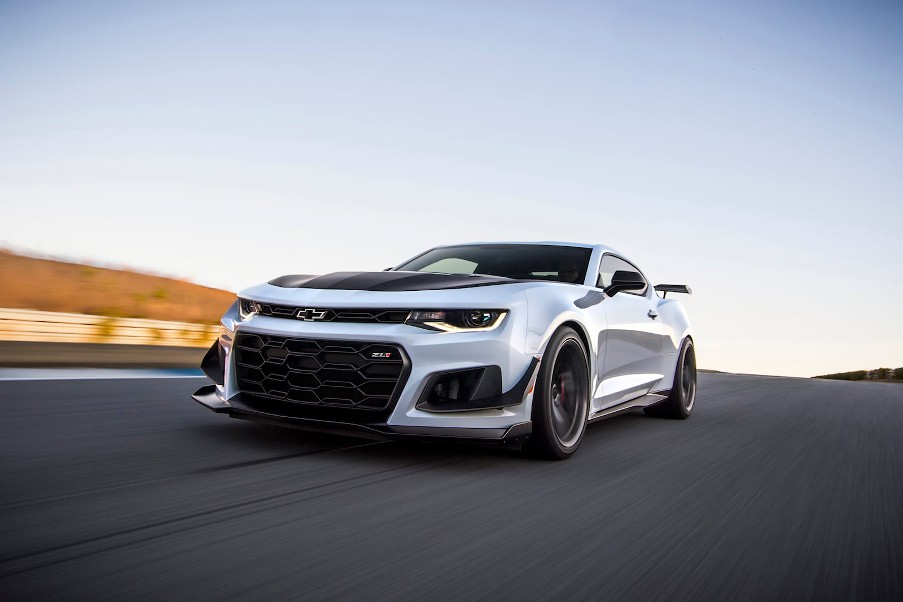 2023 Chevrolet Camaro – The Ultimate Muscle Car for Every Need
Clare Louise, 7 months ago
3 min

read
172
Most people prefer to opt for a Camaro as their muscle car as it is a beast on a track but can be used for daily driving too. It is one of the reasons most people seek to get a Camaro as their muscle car. From having a supreme powertrain to ideal muscle car looks; this vehicle has it all. Hence, more people get this vehicle upon reaching Kimberly Chevrolet dealer.
Camaro – the ultimate muscle car
To be the ultimate muscle car, Camaro comes with a powerful engine and other features that put most of its rivals to shame. Hence, you should go through its specs a bit first!
Engine equipped
The base model comes with just a four-cylinder engine; however, even this offers people 275 horses making it quite fast on road. Moreover, its manual trim is quite quick. However, many people are not satisfied with its roar.
Thus, most people prefer to get the V6 engine which changes this vehicle's characteristics completely. It offers 335 horsepower and the soundtrack it plays when ignition takes place is happiness for drivers and fear for its competitors.
Nevertheless, the real beast everyone wants is the V8 small-block engine. It provides a torque of 455 lb-ft and 455 hp. The tremendous amount of low-end torque along with supreme acceleration, and linear delivery of power makes it the car to get. Moreover, these are enhanced when people opt for its optional exhaust system with dual mode. It will erupt thunderous sound that is a soundtrack every owner loves.
Two transmissions are available; one is a manual 6-speed and another is an automatic eight-speed. These can be opted for when getting either a V6 or V8 model. Other aspects of this vehicle include quality feel, precise handling, a well-balanced ride, and more. To make it even better people simply need to choose the 1LE package as it includes high-end sporting machinery that helps this vehicle to transcend its class.
The brake system is progressive and responsive; however, equipping the 1LE package will simply get you even better Brembo brakes, which are track ready. Anyone looking to get a muscle car should visit Kimberly Chevrolet dealership to take a close look at this beast of a machine.
Pricing
To provide something for everyone, Chevy decided to offer 7 variants of the 2023 Camaro. The base mode starts from $27,795, which is 1LS trim. The rest in this lineup comprises 1LT at $28,295, 2LT at $30,295, 3LT at $34,295, LT1 at $37,795, 1SS at $41,295 and 2SS at $46,295.
Most people opt for either the 1SS or 2SS model to acquire every ideal feature of this vehicle along with a V8 engine option. 1SS is considered to be the "value for money" trim and is the reason why most people opt for it. If you want a beast in your garage that you can use for every purpose and track driving, then you should get the 1SS or 2SS model.
So, now it is clear what makes the 2023 Chevrolet Camaro the ultimate muscle car to own!
Related posts