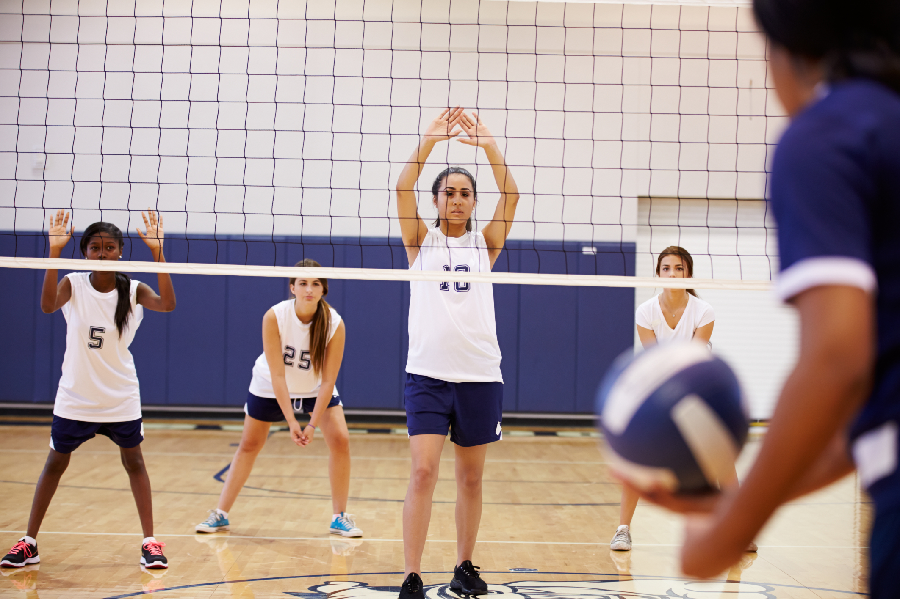 Women's Volleyball Net Height – Rules, Regulations, And Implementation
Nancy Lyles, 1 year ago
3 min

read
555
Volleyball is a thrilling, athletically demanding, and popular sport. People flock to see a volleyball match. If played by women crowd is more. Who would want to miss seeing beautiful, attractive, athletically fit women play volleyball? The jerseys worn by women players make them attractive. Play on the beach, the more fun it is. A day full of recreation, fun, and gripping at the same time. Game played by men, women, children, teens, aged, differently-abled across ages, and the surroundings. Name a tournament or fixture in the world volleyball sport is always there. Tournaments like the Olympics, Asian Games, European games, Paralympics, university, schools, college, city, town, state-level games, volleyball must be part. The game played on small court dimensions, the net plays an important role. Net need not be too high or too low. It should be just right for the game to be competitive. The volleyball net height has rules and regulations laid by world bodies and federations. Implementation of volleyball net measurement under different conditions like the indoor, outdoor, beach is critical.
Factors for women's volleyball net height are age, ability, and environment-specific. In women's volleyball, net height regulations specify the official net to be 7 feet, 4 1/8 inches, or 2.24 meters. Age forty-five plus it is 7 feet, 2 1/8 inches or 2.19 meters. In sitting, women's volleyball, net height is 3 feet, 5.34 inches, or 1.05 meters. For girls aged 11 to 12, the net is 7 feet or 2.13 meters. For girls aged ten years and below, the height is 6 feet, 6 inches, or 1.98 meters. Measurement is from the net center. Ends of the net should measure the same. Net slanting is prohibited. Net's should never exceed ¾ inches from the specified level. It applies to the net at ends and net center.
Measurement of net height plays an important role. Women's volleyball net height regulations lay down proper guidelines to ensure no errors occur during net measurements. The net chain tool measures net height efficiently. Ensure measure from the center of the net. The net chain tool clipped to the top of the net at the center. The net chain must remain steady without swinging movement. Net measurements at the sidelines need to be at the same height. Beach courts are uneven. The requirement is sand raked level. Ground level and not grass blades level need consideration for outdoor volleyball.
Women's volleyball net height regulations for measurements are stringent. Proper implementation is critical. A women's volleyball game with an improper net height will be a damp squib. A women's volleyball match can be more exciting than a men's game. More crowds get drawn. Greater than viewing only beach and bikini. The rallies in women's volleyball are longer and engrossing. Experience the joy to watch a woman player dive and return the ball.
Rules, regulations, and proper implementation in women's volleyball net height are mandatory. Wholeheartedly support women's volleyball. Enjoy the thrill, intensity, athleticism, beauty, excitement, and poetic justice in women's volleyball.
Related posts