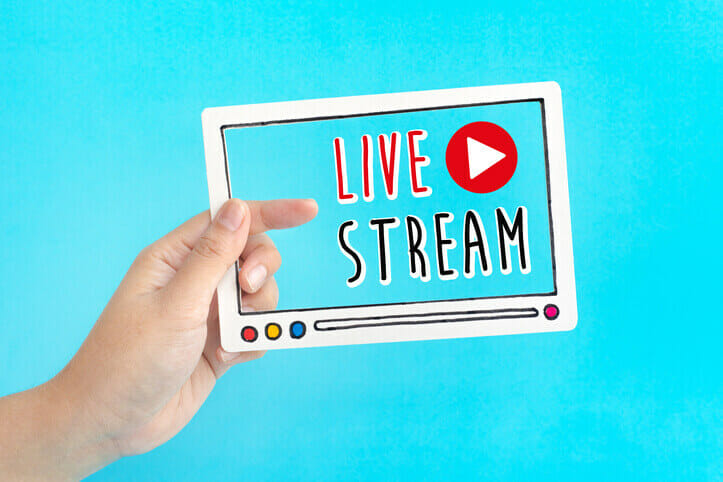 Why Your Online Business Needs Live Video Streaming Today!
Kim Renner, 1 month ago
2 min

read
73
If you are in business on the Internet, you probably know that content marketing is essential to connecting with your audience. It's quite likely that you have constructed your social media platforms, grow your customer email lists, and have worked to generate a plethora of online content to engage your customers' needs and attention. You may even have some pre-recorded promotional videos on your page to help sell your products and services. All of that is great, bravo, but new technology is always coming down the pike and you need to get on board with it now!
The content you already have is still highly valuable, but are you aware that in a recent survey over 80% of Australian adults stated that they would prefer to view a site's live videos than read their social media and blog posts? The live video industry is growing more powerful daily, and the benefits are crystal clear- if you want your business to stay a few steps ahead of the competition you need to obtain Visual Domain's live video streaming services and make live streaming video events a major component of your marketing campaigns, it's that important!
Now, what are the factors that make live video streaming such an effective and persuasive tool for marketing?
Increasing Brand Awareness – Holding live events on your site is a terrific method to generate new leads and forge new connections with potential customers. People get excited by presenters using your products before their very eyes in a video campaign, and are more liable to make a purchase!
Providing Opportunities For Engagement -Followers of your brand are much more likely to engage in live broadcasts over on-demand video content. While both options have value, the ability to interact with your presenters in real-time with Q&A and live chat conversation streaming sessions featuring instantaneous feedback provides a human face for your brand that is an extremely authentic and powerful marketing tool.
Building Brand Loyalty And Trust – The feeling of being personally connected to a brand brings customers back to your site for more. This is easily achieved when you offer them the chance to interact with your presenters and your products during the live-streaming video experience. Fun content such as tutorials, sneak peeks, and games will keep them coming back for more time after time!
Give live video streaming a try today!
Related posts