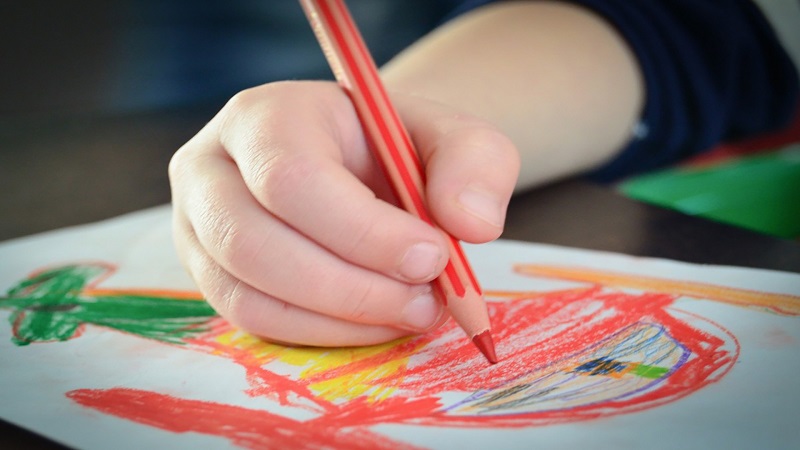 What does painting stimulate? Benefits of drawing for kids
Adam Mosley, 4 years ago
3 min

read
1134
The connection with art seems to be part of human nature. And this desire of children can and should be stimulated from an early age. Colouring or leafing through a picture book stimulates a child's healthy development and enables to express himself more effectively. The great way is to do this using Coloring books like Birds colouring pages. You will find a lot of different species from different countries and continents like Eagle, owl, hen, parrot, stork, duck, pelican, toucan, peacock, ostrich etc. in this colouring page.
Usefulness of crayons
Crayons are one of the most famous instruments, especially in the preschool phase. And the children love it. It is important for the child to express their way of seeing the world. If you are an adult, you can use pencils, pens and other contour materials. But for the children, it is different process. Young children perceive colours, and their effects, textures and tones in different environments much better than you do. And of course, paint what they see. Give her Barbie colour pages and see what she is capable of, and whom she is able to colour. Of course, the activity must be supervised.
Why you encourage children to art
Everything you can find in nature and in our creations is filled with colours, and children reproduce this very well. If you draw a heart for a child, he will soon want to colour it. If you paint it will spread everywhere. This issue goes beyond the pleasure of seeing colours take the role. When they play colouring, they connect what they are producing with what they saw. That is why, it is so important to encourage this game. As children grow up, their motor skills evolve and drawings follow that rhythm.
Benefits of colouring for kids
Let your child's creativity flow. Allow the child to play coloring in their own way. Hearts need not be red, trees need not be green and the sky need not be blue. They know the real colours of things in nature, but modifying them is part of the imagination, and creative process, and in this field anything is possible.
Develops the ability to concentrate
Conveys to the child serenity and tranquillity
Encourages and develops communication
It favours expression, including feelings, organization and perception of things
Organization of ideas
Encourages your creation and invention skills
Collaborates in the development of self-esteem and individuality
Frees creativity
Conclusions: children art
Children should be involved with different kinds of fun activities outside of study. Drawing is one of them. Never take your child to a drawing class. Just give them a paper and colour and tell them draw whatever they want, and notice the gradual improvement.
If you want a better development for your child, you must think out of the box. There are several activities, games, learning skills, etc. First, you must understand the adaptability of your children. Drawing is the only activity which is a proven way to develop children's mind, regardless of their genders.
Related posts