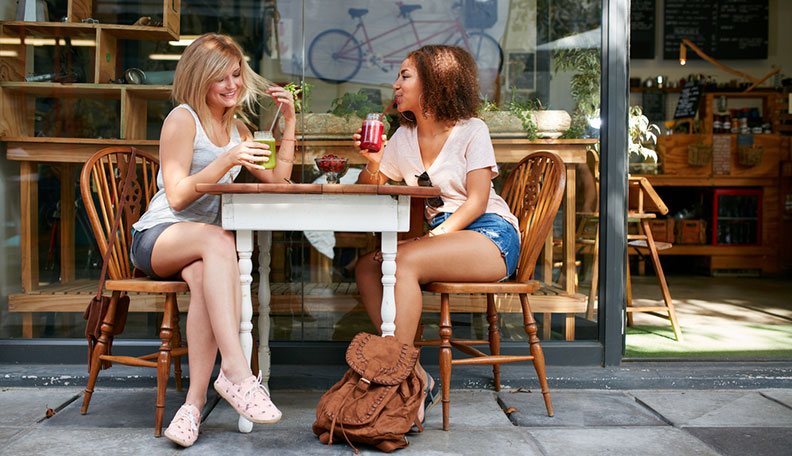 Ways to Make Memories With Friends 
Nancy Lyles, 8 months ago
4 min

read
301
Putting a lot of effort into your friends will always be important. Having these kinds of relationships will improve the experiences and opportunities you have in life. Now there is no denying that keeping up with friendships is something that can be very hard for people in adult life. However, when you put in the effort with one another, you do not have to worry about losing these relationships. 
One of the things that you and your friends should try and do as often as possible is make memories. Doing this is going to help build your connection, as well as have a happier life. Far too many groups of friends tend to neglect this and then regret it at a future date. So try and make this a regular feature for you and your friends to experience. If you need some ideas to keep things fresh, keep the following suggestions in mind. 
Concerts 
Going to a concert is usually something you won't forget for a long time. There is just nothing quite like listening to live music and dancing like you don't care. This is why whenever there is a concert coming up in your area, you have to convince your friends to go with you. It doesn't even matter if this is an A-list artist or a local talent. Chances are you will have just as good of a time at both. Keeping an eye out for upcoming gigs might not be something you are used to. However, you won't miss a beat by following the right pages on social media and keeping an eye on the right places. Go to as many as possible and always focus on having the best time possible. 
Road Trips 
There are few ways to spend time with your friends quite like a road trip. Spending time in the car together and just focusing on having a good time is something you are going to find hard to forget. This can even be something that you just plan at the spur of the moment. If you and your friends are not too busy, why not all head out together and just enjoy the road? After all it's the journey of a road trip that makes them fun and memorable, experiences, and the worse they are at the time, the funnier they are to look back on in the future. If you want to go on a road trip for a couple of days, this will take longer. Buying a caravan or motorhome would be a good idea if you think this could be a regular activity for you and your friends. 
Festivals 
If you want to spend a couple of days with your friends where you focus on having the best time possible, then there are fewer options than festivals. Going to a festival is essentially going somewhere where you just have to focus on having fun. It will just be you, your friends, and the music, which is the perfect way to make memories with friends. Not to mention there are so many amazing music festivals all around the world. This means that you will never be stuck for a choice when it comes to finding a music festival that you love. 
You should also make sure that you try to do your festival in the most comfortable way possible. Getting the right tent and having a really good setup will be the best way for you and your friends to enjoy the event. You might even want to consider checking out festival glamping. This is one of the best ways to stay anywhere in style with your friends. 
Vacation
Although it can often be tough to organize, one of the best ways to make memories with your friends is to go on a vacation together. Going to visit a new country is not only something that will make memories, but it will also help you become closer as friends. Even if you can't afford to go abroad, taking a trip to the other side of the country can feel like you're going a world away from home. 
Camping 
Something you could combine with your road trip, or do independently, is camping. Spending time in nature with one another is a great way to bond. Even if you have no idea what you are doing in regards to camping, chances are this is only going to make the experience more fun. So just go and pick a great area to spend the night. 
Related posts