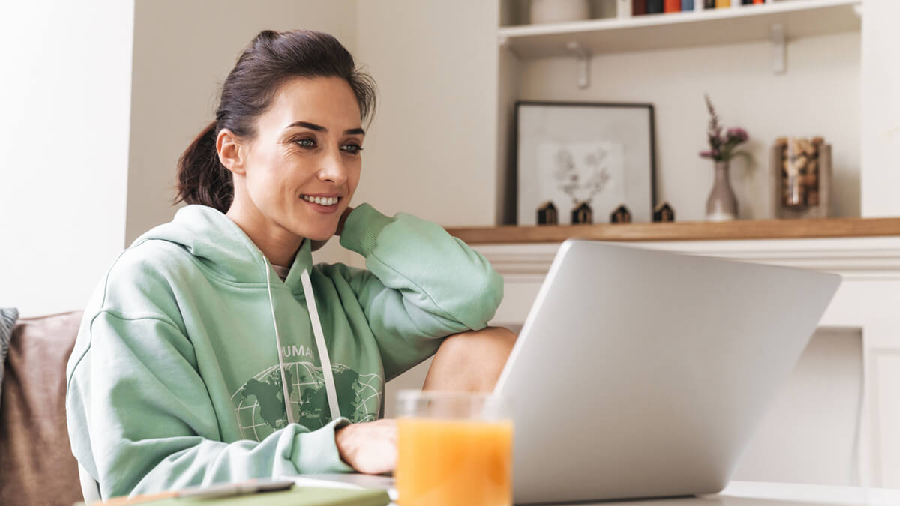 Virtual Teacher Certification and the associated benefits!
Herman Walker, 11 months ago
4 min

read
334
Nowadays, everybody is opting for virtual sessions- be it professional related or career-related. Ever since the pandemic has hit the world, everything has become digitized, so does the certification process. Now, once cultural training programs for teachers that tend to take place in physical spaces, now are being organized through virtual sessions. However, with virtual culture workshops, the training programs have become much simpler. Cultural Intelligence Center is offering quality online cultural sensitivity training to help teachers polishing their aptitude with valuable insights and knowledge. 
About online cultural sensitivity training
Cultural Intelligence, or CQ, regulates your ability to correlate and work efficiently in culturally diverse locations. It's a kind of knowledge that has been examined by educational researchers in over 98 nations for almost two decades. This online cultural sensitivity training focuses on two major CQ programs such as Global CQ and Domestic CQ. While Global CQ can properly be characterised as operating and relating adequately across global cultures, the Domestic CQ is all about working and relating efficiently with people from diverse cultural backgrounds in your own nation. 
Now, What is the distinction between teaching professionals and institutions that are active in today's multicultural, globalized industry and those that fall behind? In this case, getting virtual teacher certification for cultural training programs can help you out abundantly. It allows you to go beyond existing ideas of social consciousness and awareness. The programs of CQ internationalize to obtain the skills of individuals and organizations that favourably and attentively achieve their goals, no matter what the cultural context is.
Reasons to Choose The Culture Workshops For Upscaling Skills
The cultural training programs follow rigorous scale improvement procedures and the exclusive Cultural Intelligence Scale (CQS) was formed, refined, approved, and cross-validated by adopting a series of culturally distinct samples. This included officials, expats, professionals, scholars, and members of multicultural companies throughout the globe. Here are some reasons that you should opt for it-
It expands your intelligence and professional aptitude- 
The Expanded Cultural Intelligence Scale (E-CQS) presents more refined feedback based on different scales for each of 13 sub-dimensions. The results are strongly demonstrated with incremental, discriminant, and imminent validity of the program. The CQS and E-CQS are the foundation of the CQ Multi-Rater Assessment (360°) and the CQ Self-evaluation.
It provides authentic results and reliable outcomes-
Culture workshops Research shows obvious incremental and discriminant potency of these scales. CQ has checking validity over and exceeding social value, personality, knowledge, and a multitude of other constructs. Therefore, it's not simple to "game" the evaluation and there's a great level of confluence between self-ratings and observer-ratings across a number of applicants. The analysis also confirms the functional efficiency of both self-report and observer-report accounts of the CQ orders.
Significance of virtual teacher certification 
The virtual teacher certification is important for very teachers who want to add exceptional features to their resume. It allows them to get an opportunity for higher exposure. This certificate gives an extra edge to your CV and validates your learnings from intercultural training programs. You not only get equipped with practical skills but also get proper certification with cultural training programs. The best part is, you can avail online cultural sensitivity training through your smart devices. Under the guidance of professional mentors, the candidates will be refined with culminating skills for their profesional. 
Benefits of virtual teacher certification 
Cultural intelligence (CQ) is the aptitude to relate and work productively in culturally diverse locations. It is necessary to recognise the recurring abilities of teachers who can accomplish their aims. A culturally intelligent teacher is not only conscious but can further efficiently work and relate to different personalities and projects across various cultural settings.

Virtual teacher certification

on cultural intelligence is valid in 98 countries and over 75,000 individuals have obtained this certificate. These professionals are culturally intelligent and they have advanced skills in four capabilities. 

Again, one of the greatest benefits of intercultural training programs is that it equips you with an integrated approach and skill set for regulating and operating work across social variations at home and abroad.

Our

online cultural sensitivity training

classes go beyond social awareness to the advanced level by employing peer-reviewed analysis and acknowledged methods to establish an individual's developmental intelligence. This guides to more productive cross-cultural relationships and enhanced private and expert relationships.

The culture workshops are for those people and organizations that are seeking fixed policies for optimizing their status as global subjects. This blended-learning curriculum will profit anyone who associates with different societies, whether multinational, ethnic or even organizational practices within a workplace.
Get Your Virtual teacher certification Today!
Course members will acquire consciousness about their own level of cultural knowledge and the four abilities of CQ- Drive,n Knowledge, Action, and Strategy. Opt for the online cultural sensitivity training today and get your virtual teacher certification. 
Related posts