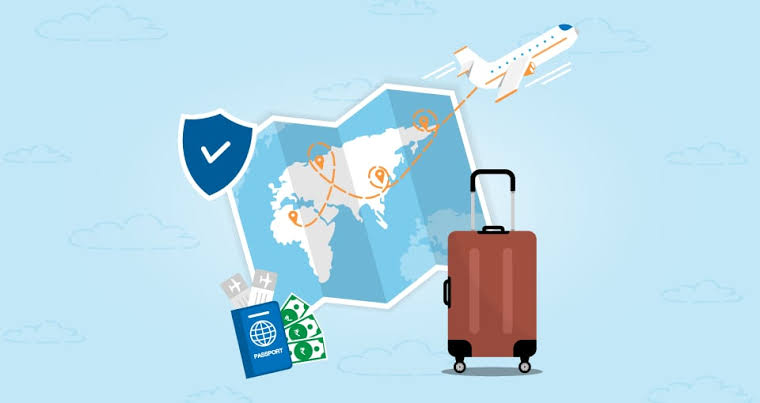 Vacation Loan: Your Getaway to a Hassle-Free Vacation
Adam Mosley, 3 years ago
4 min

read
1211
Travel has become very important to people. Going on a vacation is a great way to refresh your mind, body, and spirit. A vacation can put things in perspective, help you relax, and give you a fresh angle on things. 
Research has shown that travel is becoming a top spending priority for Indians. The Expedia Generational Study found that a lot of people – especially younger people – are willing to pick up part-time work and freelance opportunities to fund a trip. While 52% of millennials surveyed said they would pick up odd jobs to string together a travel budget, a full 61% of Gen Z said they would do the same.  Indians spend a large chunk of their disposable income on travel. In fact, travel is among the top ways in which people utilize their spare cash in India. 
Are you in a similar position? Have you been thinking of going on a vacation – but the finances just won't come together? Are you hoping to reserve your spare cash for financial emergencies instead and not on travel? In such a situation, you can consider getting a travel loan. 
Below are some of the many advantages you get from using a travel loan:
Swift process:

After the required documents are uploaded and verified, your loan is approved in no time. If you've made last-minute plans to travel, you might worry about how to fund your trip in such a short amount of time. With personal loans for travel, your loan application will be processed in a jiffy and the amount credited to your bank account equally quickly. Thus, no last-minute plans of yours will be foiled, if you opt for a travel loan.  
Zero Collateral:

 Personal loans for travel need no collateral or guarantee. The idea is that customers want honest transactions built on goodwill, and the market has adjusted to better suit what the customer wants. You can apply for an unsecured travel loan, today, and have it in your account by tomorrow!
Flexible Repayments:

Do you prefer paying higher installments to get debt-free quicker? Or do you prefer paying smaller installments to decrease your monthly financial liabilities? Most travel loans come with flexible repayment tenures that you can tailor to your current financial situation and future goals. 

Minimal Documentation:

Travel loans are designed to be super inclusive. Therefore, there are no complicated forms to fill or documents to arrange for. Just fill in some basic details, furnish some basic documents and you're all set!

Travel anywhere, anytime:

There are no restrictions on the destinations you can travel to with travel loans. Be it a quaint Indian town or a bustling foreign city, you can make use of your travel loan to travel wherever you'd like. Personal loans for travel also come with high loan amounts to ensure that all of your travel needs are adequately met.
What can you use a travel loan for? 
In any vacation – whether the trip is solo, with your partner, friends or family – there will always be several expenses. Below are some of the likely expenses wherein a travel loan could come in handy. 
Trip Essentials: When planning for your trip, draw up a checklist of all the items you would be splurging on. These can include flight/train tickets, cost of accommodation, meals, as well as transport costs within the destination you're holidaying at. A travel loan could handily cover all such costs, while you make the most of your vacation! What's more, a travel loan can also take care of any miscellaneous expenses you may incur while holidaying. 
How can you avail a travel loan? 
You can avail a personal loan for travel with the click of a button, right from the comfort of your very own home. With Bajaj Finserv Personal Loan, you can easily get the things you need – and want – thereby keeping your focus on the new experiences. You can avail loan amounts of up to Rs. 25 lakhs at very attractive interest rates and flexible repayment tenures. Your application is processed within a matter of minutes – you can receive loan approvals within 3 minutes and have the amount credited to your amount within a span of 24 hours! Personal Loan, available on Finserv MARKETS, is indeed a great way to fund your next adventure on your own terms.
Related posts