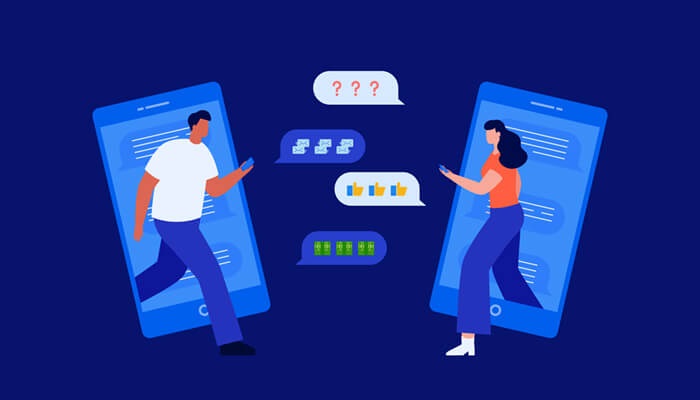 Top Fitness Influencers to Follow on Instagram in 2023
Kim Renner, 11 months ago
5 min

read
340
Fitness influencers have found Instagram to be a great platform to grow their personal brands and get more authentic Instagram followers. Many of them use it as a tool to stay connected with their audience, build relationships with potential customers, and reach new heights in the fitness industry.
The most successful fitness influencers on Instagram know that success isn't just about getting likes or follows; it's about engaging with people and providing value. They post content that is both informative and entertaining, often using tips and tricks they've learned along the way to help others reach their health goals. They also make sure to respond quickly when someone leaves a comment or asks a question — this is how they build trust with their following.
If you are a fitness fanatic, you know that Instagram is a great way to keep updated on your favorite fitness personalities. In this article, we're going to go over five of the top fitness influencers to follow on Instagram in 2023. We'll also cover why these fitness gurus are so into Instagram, so read on to find out more!
Why Fitness Experts Love Using Instagram
For fitness buffs, there are plenty of reasons to be a part of Instagram. It allows you to connect with other enthusiasts, share your workout routines and gain sponsorship from leading brands. Using this social networking site can also help you reach a new clientele.
One of the best things about using Instagram for fitness is that it gives you a chance to engage with your followers in a more personal way. Your Instagram page can be like a mini website with photos, videos, and other entertaining content that helps you tell your story. Depending on your niche, you may even have the opportunity to sell some of your products or services.
When deciding how to use Instagram for fitness, consider a few things first. You'll want to focus on the right audience and create relevant content. By using the right hashtags, you can increase your chances of gaining a following.
Kayla Itsines Instagram Influencer
When it comes to health and fitness, the best fitness influencers have become some of the most influential personalities on Instagram. This includes a wide range of people, from models to bodybuilders to at-home moms. Some have even published books or apps.
One of the most famous fitness influencers is Kayla Itsines. She was a personal trainer before she became a global superstar. After creating her first fitness program, she sold it and started a fitness company with her husband, Toby Pearce.
Using the power of social media, Kayla began posting photos of herself and her customers before and after their workouts. Soon, she had a dedicated following of millions of followers.
As she gained popularity, it became clear that the fitness world was a great business opportunity. She created the Bikini Body Guide, an ebook series.
Jen Selter Instagram Influencer
Jen Selter, also known as @thatbikini, is a fitness influencer who has amassed a following of over 12 million on Instagram. She is one of the first fitness influencers to use Instagram as a platform to spread her message of health and fitness.
In addition to her successful social media presence, Jen is also a fitness model. Her workout routines are popular among followers.
Jen's fitness routines combine strength training and cardio to help maintain her lean physique. Some of her favorite workouts include the squat, bench press, and band exercises.
Despite having millions of followers on her various social media accounts, Jen still manages to find time to keep her audience motivated. She is also a certified personal trainer and a contributor to the popular FitPlan App.
Simeon Panda Instagram Influencer
Simeon Panda has become one of the world's most sought-after fitness influencers. The British model and bodybuilder is famous for his ability to give advice to men and women across the globe.
Panda began training at the age of 16 and has accumulated over 19 years of experience in the fitness industry. He also works as a personal trainer and has published several ebooks and videos.
Aside from her work as an Instagram fitness influencer, Panda has launched her own athletic apparel line and sportswear brand. She's also in a relationship with health coach Chanel Brown.
While her influence on Instagram is mostly focused on healthy lifestyle, her fitness tips include diet and workouts. She also has a large following on Facebook and Twitter.
Emily Skye Instagram Influencer
Emily Skye is an Instagram fitness influencer and Australian personal trainer. She has been active in the fitness industry for years. With over two million followers on Instagram, she is one of the biggest influencers around.
The fitness blogger is also a certified Reebok global ambassador, an online coach, and a make-up artist. In addition to her Instagram account, she has a blog, a makeup line, and a new sneaker line with Reebok.
While Skye's Instagram feed is full of inspiring and motivating content, it's her raw and honest posts that really shine. Her photos are a clear indication that she doesn't take herself too seriously.
In addition to posting workout videos, Skye posts photos of herself on the weekends and in various situations. From the perfect bikini shots to her recent post-baby weight loss, Skye shares her life with her followers in a very candid way.
Are you looking to boost your business presence on Instagram? This social media marketing guide will provide you with the knowledge you need to increase your followers and understand the top celebrities and influencers on the platform.
Related posts