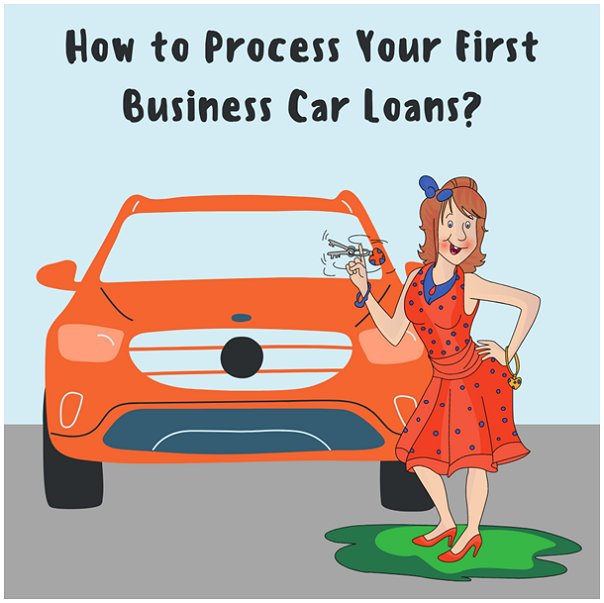 Tips to Process Your First Corporate Vehicle Loan
Herman Walker, 1 year ago
10 min

read
331
Are you still having second thoughts about processing your first-ever business vehicle loans anytime soon? Well, you can never blame yourself since it is indeed nerve-wracking to borrow any amount of money for your venture in the first place. Make it more difficult if you're clueless on how you should work on your money lending plans as a beginner.
Always start with the simplest thing you can do to learn more about your upcoming vehicle loans – seek help from your close relatives and peers. Ask for their advice on how you should spend your car credits wisely. They might even endorse you to their reliable financial partner you can also trust with your borrowed funds.
It will also help if you do your research about different finance companies in Singapore willing to accommodate your lending requests. Search for their web pages to identify various credit options you can explore today. Compare their options with other providers to find one that suits your budget needs and preferences.
Never forget about testimonials coming from actual borrowers themselves that can help you decide whether you should proceed with your plans to get vehicle loans or not. You can check review sites, blog pages, and online community forums to read their firsthand accounts. Ensure that you're only reading their objective comments and not promotional ones.
Better yet, begin by identifying your purpose in getting business vehicle loans in the first place. These may include both personal and corporate ones to help you make your decision in no time. But what if you also don't have these reasons on hand? Then continue reading through this article to learn more about some reasonable arguments you can use soon.
Logical Reasons Why Get a Corporate Car Loan
It has been a general rule that you always begin any of your money lending plans with reasons why you should get one. They must be valid and logical enough to justify your decision to push through with it. Here are some that you can apply to your idea of getting business vehicle loans for your company soon:
Limited Budget
Begin with the most apparent reason why businesses borrow funds from moneylenders – they have limited budget allocations. It may also be one of your sensible arguments why you need to process your business loans as soon as possible. You might not have any balance to afford even the cheapest wheels available in the market nowadays.
There are also hire purchase deals in Singapore that you can explore if you don't have enough means to buy your desired company vehicles. These work as instalment plans where you settle the initial cash-out payment and pay the remainder in the following months until you take legal possession of your newly purchased car.
Immediate Concerns
Always lend an ear to complaints and feedback concerning your current operations and services. These may come from your partners, employees, and clients that are already giving you hints to invest in a business vehicle today. Besides, it might already be the perfect time for you to proceed with such investments anyway.
It can also be concerning to see your competitors flourish with their business vehicle loans. Start working on yours instantly if you observe any significant development in their organisations with their newly improved service fleet. Never let your company fall short with these simple improvements that you can also do with your soon-to-be borrowed funds.
Upgrade Plans
It is also essential to proceed with your money lending plans if you have pending upgrades lined up for your venture. These include your plans to get a business vehicleto ensure your exceptional service to your clients and partners. You may never know; you might even increase your market reach together with your growing service fleet.
Another reason why you need to proceed with your upgrade is when your current systems are already outdated and worn out. Look for finance companies in Singapore that can either provide you funds to update or change them entirely. Check if they can tailor-fit financing solutions perfect for your immediate modernisation needs.
Financial Security
Business loans can also be your go-to options if you want more secured funding support for your organisation. You no longer need to worry about underspending since they usually provide financial assistance based on your specific requirements. They also save you from increasing your debts if you happen to spend more than your initial allocation request.
They also secure your loaned credits since most finance companies in Singapore today partner with legitimate providers in the industry. These include your new corporate equipment, upgraded service fleet, and improved overall operations to cater to more clients. You only need to find one that can endorse you to the rights suppliers you need.
Hassle-Free Ownership
Most importantly, business finance companies ensure your hassle-free ownership of your new service fleet. They usually extend their helping hands to help you process your application until you get your much-needed vehicles. All you need to do is wait for their update when you can get your newly purchased wheels soon.
It is only advisable you partner with a business vehicle loans provider that can guarantee your convenience right from the get-go. But how would you know if they're indeed a financial partner that can provide you comfort with your credit application? Better continue reading through to learn more tips on how you can find one you can depend on!
Must-Haves of Your Trusted Financial Partner
Different finance companies in Singapore claim to lead the market in terms of their corporate funding services and assistance. But only a few can confirm that they're one you can trust with your money lending plans soon. Here are some things they must provide before you even consider them as your reliable financial partner today:
Broad Offers
Always start with the different funding solutions they can provide to support your growing company. These include your vehicle loans, expansion financing, equipment investments, and productivity assets to sustain your venture. Some can even offer you more options that can also benefit your company in the long run.
It would also be great if they can customise financial plans based on your specific requirements and preferences. Check if they have business vehicle loanssuitable to your industry for a more targeted upgrading approach. You may never know; they might have options perfect for car dealers like you.
Essential Must-Have: Always choose one that can offer you various cost-saving financing options to apply from them. These include your hire purchase agreements that allow you to use your service vehicles even if you still have an outstanding balance to settle. That's a great way to maximise your investments while paying off your debts with them.
Experienced Team
Businesses should also know them due to their experienced team of financial consultants. But how would you be able to gauge their expertise if it'll be your first time to work with them? Well, you can begin by asking them questions about your desired business vehicle loans and see if they can answer them straightforwardly.
Never forget inquiring about other business loansyou can also get for your venture. Check if you can meet with them to discuss more alternative financing solutions you can try as well. They might even offer you door-to-door consultancy services for your more comfortable application process.
Essential Must-Have: Their team should also be knowledgeable about the legalities of your agreement to ensure your protection. Your chosen finance companies in Singapore must have law professionals to explain legal terms and clauses plainly for your better understanding. Confirm if they offer such services for free for your additional savings.
Competitive Pricing
It is also necessary that your trusted corporate funding partner only provides you with competitive rates for all their offered financing solutions. These include their service fees, application pricing, and monthly business loans payments that must not hurt your finances significantly. Always find time to compute their charges before signing any deal with them.
They should also charge reasonable interest rates in all their corporate funding options. You can research the usual lending percentages in the market and compare if your chosen financer imposes one accepted in the industry. Never fall victim to their claims of having the best COE renewal loan offer today but end up paying off debts with high interests in the future.
Essential Must-Have: Look for a financial partner with refinancing offers if you want to lower the cost you need to settle with your chosen business loans. They usually do it by applying the current interest percentage changes in the market. They can even help you skip your monthly payments through a more affordable option to recapitalise your initial funding arrangement.
Quick Processing
It is also crucial for finance companies in Singapore to approve funding requests as soon as they can. It doesn't only give your funds instantly, but it also assures you get your borrowed credits at the perfect times you need them. Look for one that can provide them beforehand before all else fails in your venture.
Apart from their quick business loan processing, they should also guarantee your convenience every time you apply for one. You can initially check the entire application process before sending in your initial requirements. Besides, why waste your time with tedious processes if you already need your requested funds immediately?
Essential Must-Have: Check if your desired business vehicle loans partner accepts online financing applications for your added comfort. They can either offer it through their website or other virtual platforms that allow you to complete your request digitally. You may never know; you might finish the entire process after only several clicks on your device.
Good Reputation
Nonetheless, always choose a business loan and finance partner with a good reputation among its clients in the region. But how can you verify their distinction if all financial funding providers claim to be one? You can start with their years of service and see if they have earned the trust of many to keep going in the industry.
It will also help if you check their list of financial partners to confirm if they're getting enough support from other finance companies in Singapore. Choose them if they're working with esteemed organisations that can guarantee the approval of your request in no time. They may even have global partnerships if you want to expand your venture across nations.
Essential Must-Have: Another way to confirm their reputation is through the feedback and comments they receive from their clients. You can read about their testimonials on their websites or review sites that share details about their services. You might even be surprised that you're about to partner with the best business loan provider recommended by most today.
Smart Tips Before Borrowing Your Car Loan
Are you ready to process your business vehicle loans now? You can always choose to proceed with it anytime using the abovementioned details and advice to find your trusted financial partner. But here are more tips you can use to make the most of your upcoming funding request:
Identify your specific business loan needs and list them down for your quick reference. You can either narrow it down or proceed with all of them if you think they're beneficial for your venture. Try considering recommendations coming from your relatives, peers, partners, employees, and clients to only meet their expectations.
Always do your research about finance companies in Singapore and compare their funding offers with each other. Consider the amount they're willing to lend to get your much-needed upgrades in your organisation. You should also bear in mind their interest rates and payment arrangements before choosing your go-to financial partner.
Never hesitate to choose a provider trusted by most businesses like Swee Seng Credit. You no longer need to worry about your funding requests with them since they can provide all must-have offers mentioned above. They also have earned a good reputation among their clients that guarantee their worthwhile business loan offers.
Visit their website now to learn more about their distinction to offer the best COE renewal loan available today!
Related posts