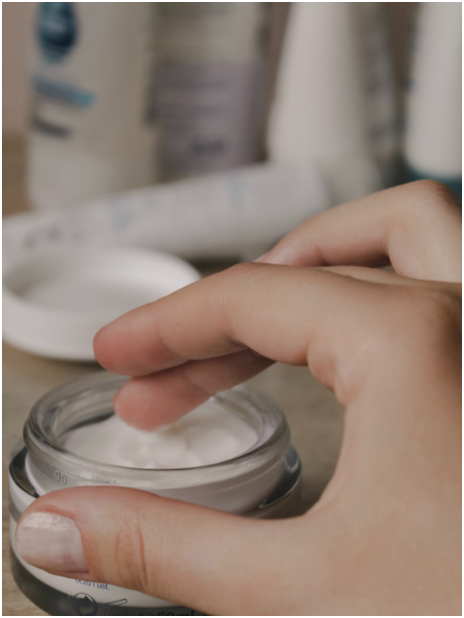 Post-festival: Life Saving Products
Clare Louise, 3 years ago
3 min

read
911
So, I'm back from Creamfields and here I am, broken tent, broken Ray-Ban Sunglasses, just generally broken, and laid in bed poorly. I definitely did not expect to need a full body recovery but everything about me right now needs help – my hair, my skin, my sinuses… I could sleep for days, but that would be lazy! Today, I am on a mission to improve my life and bring myself back to the usual (healthy) Laura. Here are some products that are my actual life savers right now:
Moroccan Oil – Avon
I've been using this for a while and I'm loving the silkiness it's brought to my hair as I refuse to ever get it cut, so my ends can be a problem sometimes… After three-days of unwashed festival hair, this has definitely brought some life back into it!
Liz Earle gentle exfoliator – John Lewis
I recently reviewed this product and still today I stand by how amazing I thought it was before! My skin has hated all the alcohol and has had complete withdrawal symptoms from my usual skincare routine and as expected, I had a nice little break out mid-festival… It's so nice to feel soft skin again!
Clippers Green Tea
I'm sort of a green tea drinker, not because I like it but because I need the benefits that it has in my life! I see green tea as like a detox drink, and a detox is most definitely needed right now. This sore throat won't go away on its own.
Bio-Oil – Boots
Bio-oil has a special place in my skincare routine for so many different reasons. It's helped with scarring on my face from my teen years, it's helped with those pesky stretch-marks on my thighs, and another great thing about it? If you put it in your bath, it leaves you feeling unbelievably smooth and clean. Nothing beats a bio-oil bath in my eyes!
Maybelline 'Fit Me' concealer – Superdrug
I'm not the most knowledgeable when it comes to some make-up, particularly concealer, but I do have a lot of things that need covering up and I've found that this concealer does the trick! It's the first concealer I ever bought, and I've been buying it ever since so I guess it can't be that bad… Dark circles be gone!
Clarins Cleansing Milk – Debenhams
This is a really lovely, silky cleansing milk. Again, it's the first I've ever tried, but I used to work at Debenham's so the lovely ladies there pointed me in the right direction… I love how my skin feels after using this, and if you go and ask for advice at the Clarins counter, the super nice consultants might just give you a bag full of testers to try out so you can see for yourself without the price tag.
Soap and Glory 'Flake Away' body scrub – Boots
I LOVE this stuff. I have a small tub and it's lasted forever. The scrub it quite thick, making it the perfect scrub, especially for an occasion like this when I'm determined to scrub any form of grime and muck away! And it smells delicious.
Related posts