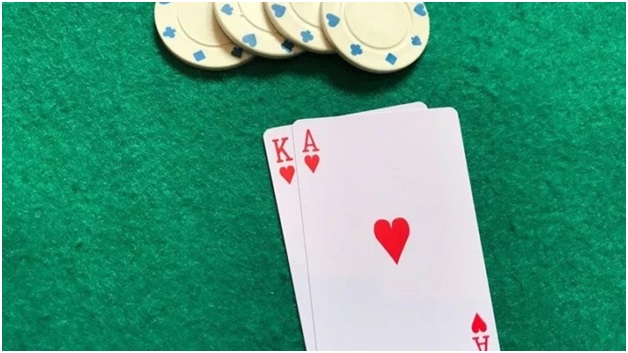 Parx Casino – Best in Pennsylvania for Poker and Blackjack!
Clare Louise, 4 years ago
3 min

read
1146
Playing Blackjack
Blackjack is one of the best-known casino games in the United States, and for good reason! It is one of the few casino games where a smart player can actually have an edge over the house. Maybe you've never played blackjack before, but you've seen "Rainman" or "The Hangover." The rules of the game are simple, get as close to you can to a total of 21 without going over. Parx Casino in Bensalem, Pennsylvania offers 199 table games, including blackjack. Learning the basic strategy for the game is very straightforward. The theoretical return to player (the amount you can expect to win, on average, for your bet), even with basic strategy, is excellent compared to most casino games.
Playing Blackjack Online
Maybe you already know the game of blackjack, but don't want to go to the casino to play. You are in luck! Parx Casino in Pennsylvania has poker, blackjack, slot games, and sports betting for play online. Create your account and get started! Parx Casino online play is legal and regulated by the Pennsylvania Gaming Control Board, one of the premier gaming regulatory agencies in the US. You can rest assured that your money is safe and the bets are fair.
Parx Casino
Parx Casino is the biggest and best casino in the state of Pennsylvania. Are you already a very savvy blackjack player? If so, maybe you are aware that the Pennsylvania Gaming Control has strict rules for blackjack compared to some states. Blackjack must pay 3:2. Late surrendering is allowed. As a sharp blackjack player, the advantages of rules like this are clear. On top of that, Parx Casino has a generous player loyalty program, the Xclub. The rules apply to both the live game and blackjack played online.
Video Poker
If blackjack isn't your game, or you are looking to take a break, the top place in Pennsylvania for poker and video poker is Parx Casino. With their new site for playing online, you can definitely get your video poker fix. They make it easy to get your account set up and get playing. The site can be played on a PC or mobile, no download required. Like blackjack, video poker is easy to get into. Unlike slot games, video poker has an element of strategy. Knowing which cards to hold and which to discard really pays off, literally. There are several varieties of video poker, one is sure to appeal to you. Of all the places in Pennsylvania for poker games, Parx Casino is the top. Parx Casino has over 120,000 feet of gaming space and a wide selection of popular video poker games.
Parx Casino is the place to play in Pennsylvania for poker or blackjack. Don't forget to check out the online play as well. You can even play on your mobile device. Play online with confidence. Online play through Parx Casino is regulated by the Pennsylvania Gaming Control Board. Whether you are new to the game or a seasoned pro, Parx Casino has something to offer. Maybe that's why it's the number one place to play in Pennsylvania.
Related posts