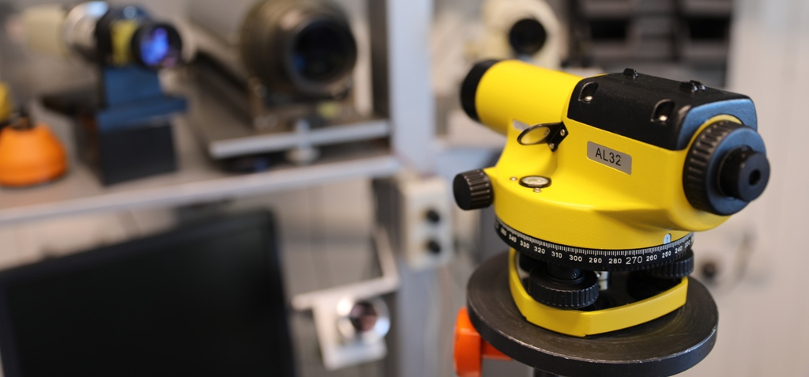 Optical Instruments Used By Surveyors Need Calibration
Adam Mosley, 8 months ago
3 min

read
219
For civil engineers, land contractors, and surveyors, precision and accuracy are of the utmost importance. A small margin of error in measurements can lead to significant deviations in the final outcome of a project, potentially causing delays, additional costs, or even structural failures. To maintain the highest levels of precision and accuracy, professionals in these fields need to rely on well-maintained and calibrated optical instruments and measuring tools. This is where expert repair services come into play, ensuring that these critical tools are always in peak condition and ready for the task at hand.

Warren Knight: A Trusted Name in Optical Instrument and Land Surveying Tool Repairs

Since 1968, Warren Knight has been a trusted name in the world of precision measuring instruments and surveying equipment, offering a wide range of products and services to cater to the diverse needs of civil engineers, land contractors, and surveyors. One of their key offerings includes expert repair services for optical instruments and measuring tools for land surveying.

Warren Knight's commitment to delivering high-quality services is evident in their state-of-the-art facilities, which house a skilled team of experienced technicians who are well-versed in repairing, calibrating, and maintaining a wide array of surveying equipment and optical instruments. These technicians undergo continuous training to stay current with the latest technologies and advancements in the field, ensuring that they provide the best possible service to their clients.

Comprehensive Repair Services: Ensuring Your Equipment Stays in Top Condition

Warren Knight's comprehensive repair services cater to a wide range of optical instruments and land surveying measuring tools, including:

1. Theodolites: These essential surveying instruments measure horizontal and vertical angles with great precision. Warren Knight's expert technicians can diagnose and resolve any issues related to mechanical or electronic components, ensuring that your theodolite remains accurate and reliable.

2. Total Stations: Combining the functions of a theodolite and an electronic distance meter, total stations are versatile and powerful tools for land surveying. Warren Knight's repair services cover everything from software updates to hardware repairs, ensuring that your total station remains in optimal condition.

3. Automatic Levels: These self-leveling instruments are vital for determining height differences and establishing elevations. Warren Knight's technicians can handle everything from routine maintenance to complex repairs, ensuring that your automatic level remains accurate and dependable.

4. GPS/GNSS Receivers: Global positioning systems and global navigation satellite systems are critical for modern land surveying. Warren Knight's repair services cover a wide range of GPS/GNSS equipment, ensuring that these crucial tools are always ready for use.

5. Laser Scanners and Laser Levels: These cutting-edge tools provide unparalleled precision and speed in data collection and measurements. Warren Knight's technicians have the expertise to diagnose and repair any issues related to these advanced instruments, ensuring that your laser scanner or laser level remains in top working condition.

In addition to these repair services, Warren Knight also provides calibration services to ensure that your equipment is always operating within the required tolerances, guaranteeing the highest possible accuracy and precision.

Conclusion

In the realm of civil engineering, land contracting, and surveying, precision and accuracy are crucial; trust Warren Knight's expert repair services to keep your optical instruments and measuring instruments for land surveying in prime condition, backed by skilled technicians, advanced facilities, and unwavering dedication to excellence.
Related posts